With his booming, slightly raspy voice, it's hard to not want to want more from JJ Voss after hearing his songs for the first time. Born in small-town Saskatchewan and now residing in Regina, the multi-award winning singer--who received the SCMA Roots Album of the Year award in 2018--has had five charting singles so far in his career and toured the world.
And he shows no signs of slowing down for 2020. Voss will release his third full-length album Come Along With Me on March 20 and both the lead single "Some People" and the title track are currently on radio now (you can listen to "Come Along With Me" below). Make sure to catch Voss's performance in the round at the Juno Edition of Blue Jay Sessions on Friday, March 13 at Somewhere Else Pub in Saskatoon.
When he's not touring, here's where the multi-talented musician loves to spend his time around his home base of Regina.
Lunch
My favourite lunch stop is the IPC (Industrial Park Cafe) owned and run by Dan and Carrie Taylor. Dan is affectionately known as Regina's "Soup Nazi", for his incredible homemade soups and the jalapeno cheddar soup will change your life. There's truly not a bad choice on the menu and the atmosphere and service always reminds me of a small town cafe.
Dinner
I love spicy food so the chicken Sicilian (harissa sauce, black olives, tomatoes, peppers, mushrooms and onions served in a hot, medium or mild tomato sauce) at Luiggi's is my favourite dinner dish. Pair it with some of their incredible fettuccini Gigi sauce; it's incredible. If you're not into spicy, the Piccolo Mondo chicken is delicious too. Think bacon, mushrooms, onions, creamy white wine sauce.
I think it's the best Italian food in the city!
Drinks
I'm partial to any pub that presents live music, but I have to give the nod to The Capitol here in Regina. They've got a great menu of specialty cocktails--my favourite is the black tea whiskey sour--and the decor is really warm and comfortable. It's got the feel of an old-fashioned speakeasy.
Coffee and Pastries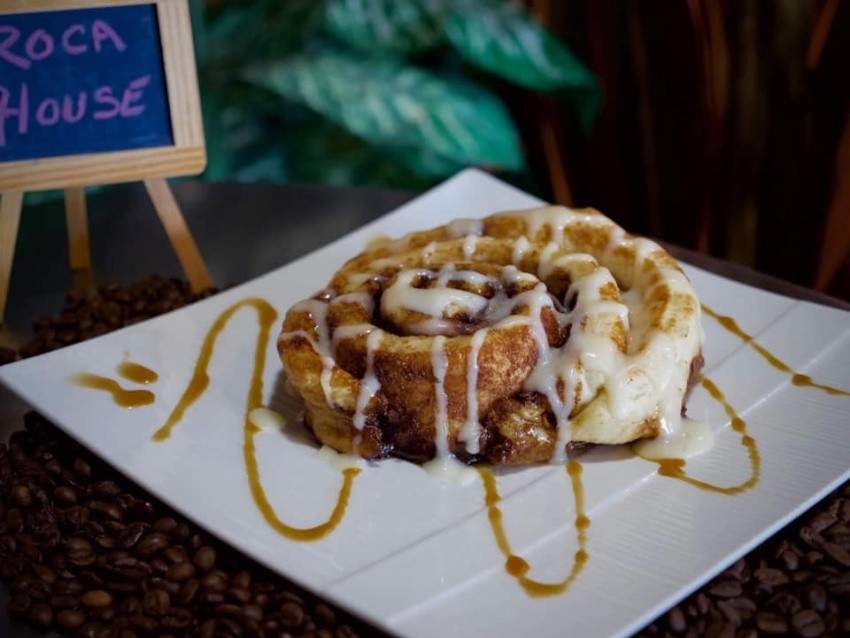 Rochdale Roca House makes some really neat pastries and their coffee is really good too!