Despite the challenges associated with coming up as an artist amidst a global pandemic, Vancouver-based singer, songwriter, and producer Serena Sun has found success thanks to her cutting lyrics, ear-catching melodies, and emotion-driven production.
Since emerging on the scene in 2019, Sun has released eight singles, many of which have been featured on Spotify editorial playlists, including New Music Friday Canada, Fresh Finds: Pop, Dope AF, and It's a Bop.
Serena's debut EP Shadows on the Ceiling has just dropped and there is much to love about the electro-pop approach she's taken with the five tracks, so we decided to ask the up-and-coming Vancouver-based musician to tell us a few things that she loves about the food and beverage scene in her hometown.
Breakfast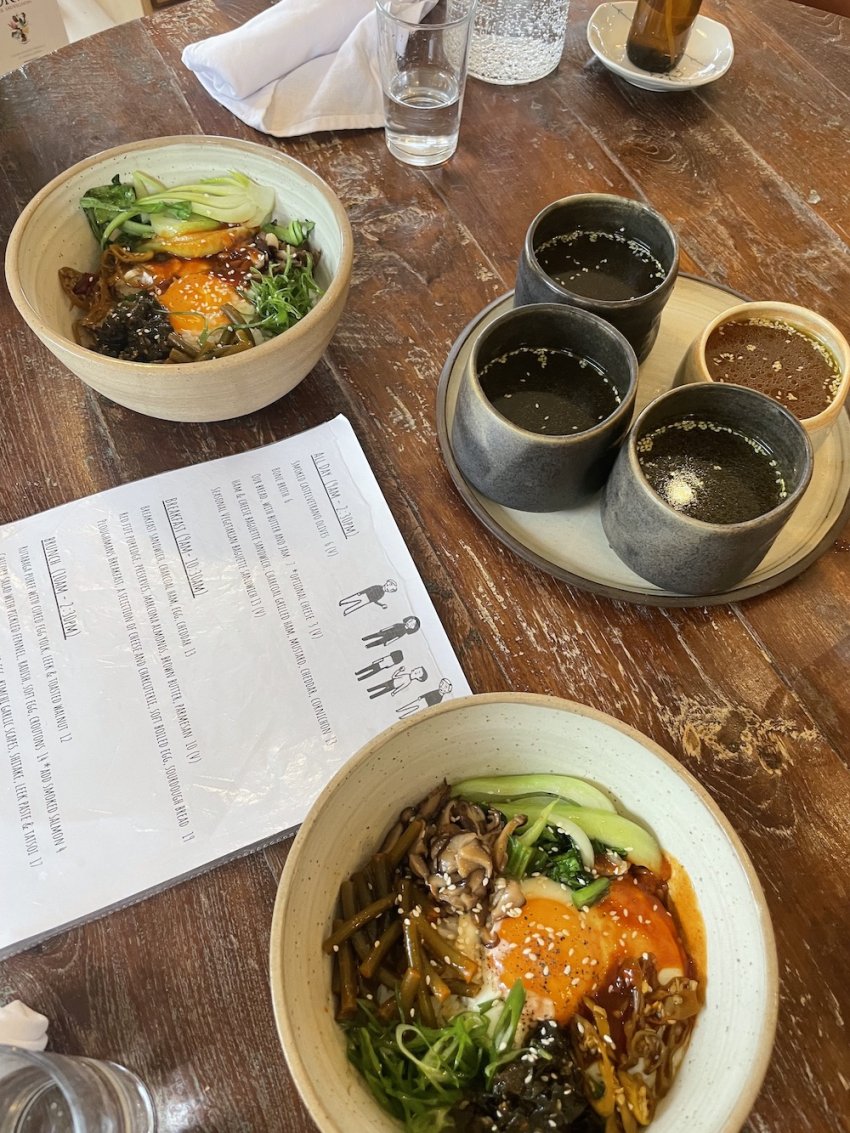 I typically don't have breakfast but I kid you not, I will drive so far out of my way just to have Ubuntu's bone broth. This spot is my favourite brunch spot in the city; I highly recommend their Ploughman's Breakfast if you're there before 11 a.m.!
Lunch
The Salmon Poke Bowl from Carp is one of my favourite meals to get when I want something fresh and relatively light. The fish is so fresh and the combination of flavours they add to the poke is just perfect. If you're looking for authentic poke, this is a good place to find it.
Dinner
I'm a sucker for a Chinese restaurant that makes a good Szechuan Bean dish and Dinesty does not disappoint. If I'm dining in I would never skip out on their Steamed Pork Soup Dumplings. When I'm ordering in, my partner and I get the Spicy String Beans, White Rice, and either the Sweet & Sour Chicken or Stir Fried Shredded Beef & Green Onion dish.
Drinks
Thank You Pizza. Ok, so this spot is actually a perfect place for a cozy date night or an intimate friends dinner because the pizza is also amazing (I was obsessed before my dairy intolerance really started kicking in).
The reason I'm putting them down as my favourite spot for drinks is because the staff is so friendly and knowledgeable about the natural wines they have in store. I've loved my nights here with friends sipping a new natural wine I've never tried before. 10/10 recommend.
Watch: Serena Sun - Breadcrumbs (Audio)