We often tout the amazing array of great Canadian publications available to home cooks looking to enhance their culinary capabilities, but an often overlooked aspect in both amateur and professional kitchens is the ability to cook while also being sustainable and environmentally-friendly.
In Don't Be Trashy: A Practical Guide to Living with Less Waste and More Joy, author and creator of The Zero Waste Collective Tara McKenna provides Canadians with all the tools required to "build less trashy habits for a more sustainable and ethical life."
In this particular excerpt, McKenna breaks down her Top 5 waste reduction tips to guide readers as they progress on their zero-waste journey, from how to recycle and compost properly to meal planning and more.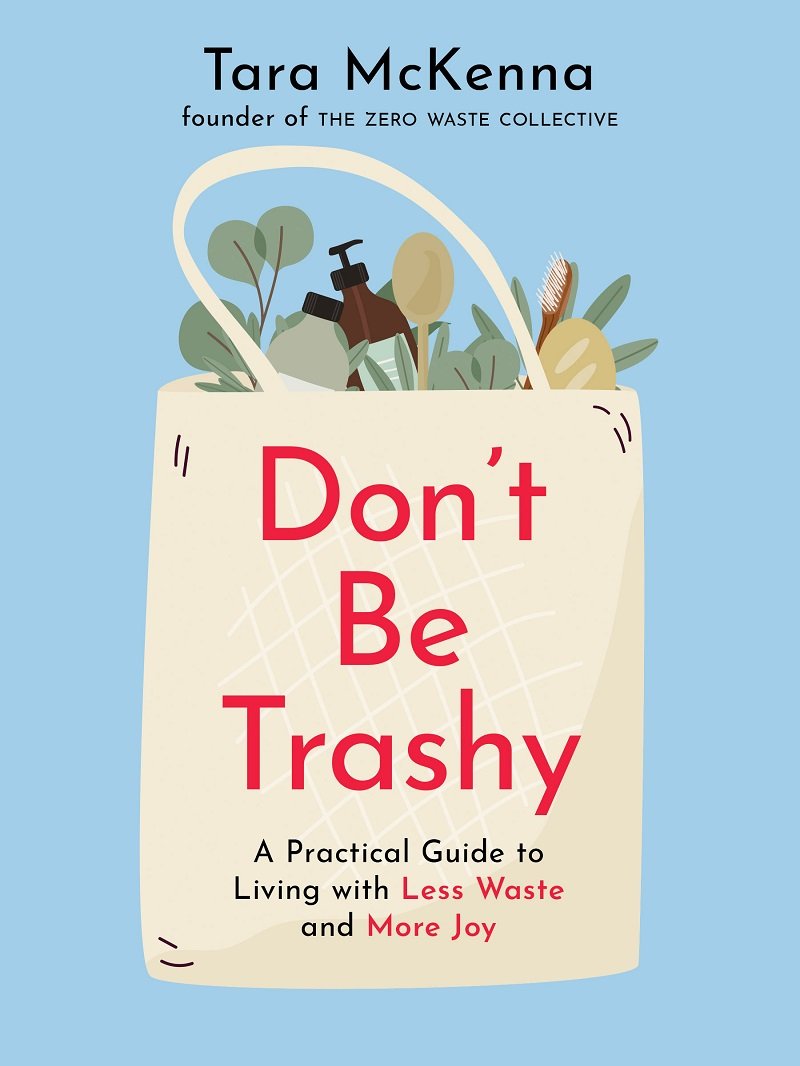 Avoid "wishcycling"
"Wishcycling" is when we put non-recyclable products in the recycling bin—by sorting properly; Learn how to sort your waste according to your local waste management system.
An example of this is a typical coffee cup, which tends to be lined with plastic; most municipalities (but not all) will recycle coffee cups as a result, yet many of us toss coffee cups into recycling bins assuming they can and will be recycled.
Conduct a trash audit
Conduct a trash audit at home to find out how much trash you're creating from each stream of waste; do this for at least a month to help you learn what types of waste you're creating and to find ways to reduce your waste using the 3 Rs: Reduce, Reuse, Recycle, and 5 more Rs: refuse, rot, repair, repurpose, and rethink.
Compost food waste
Be sure to compost food waste! When food waste ends up in landfills instead of being composted, it contributes to greenhouse gas emissions, which contribute to climate change.
Plan ahead
Meal plan and creating a shopping list for groceries to reduce food waste; eat leftovers and of course, compost the rest!
Make mindful purchases
Avoid waste in the first place by buying products with less packaging, shopping with your own bags and containers when possible, using bottle and container return products when available (think milk bottle returns like the good old days!
These are still available in some communities), and when buying packaged products, try to stick to packaging that you know is recyclable in your community because you followed step 1!