Bars, restaurants, and music venues face unique challenges to stay afloat in the midst of the COVID-19 pandemic. More than a year since lockdowns began taking place across the country, live music venues such as The Blues Can in Calgary are still adapting to ongoing restrictions and struggling to survive.
Following another wave of restirctions in Alberta, The Blues Can is reaching out for help through their Blues-A-Thon music fundraiser.
The online music festival will feature performances from a variety of musicians including local artists Peter & The Wolves, Tom Phillips, Amy Bishop, and many more.
All performances will be streamed for free on The Blues Can's website from Friday, May 21 to Sunday, May 23. The full schedule will be released soon.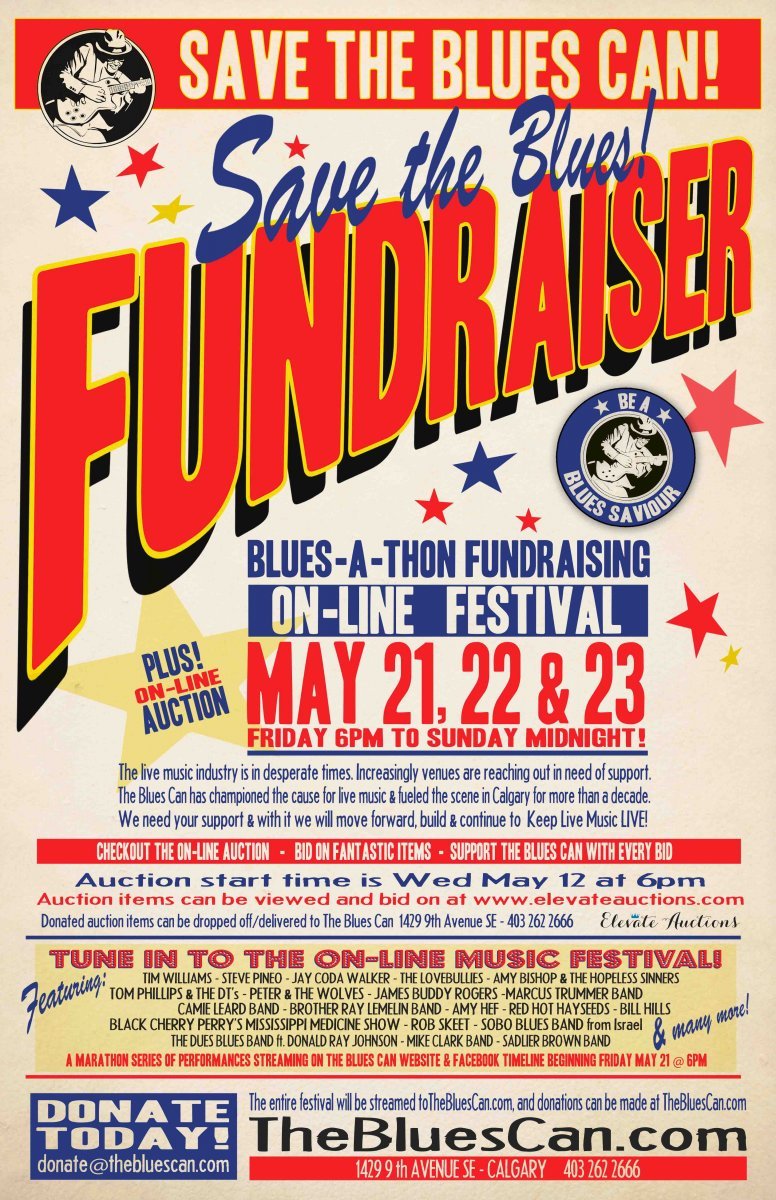 "Please help The Blues Can continue to provide our patrons with the fine live music we are known for, and musical entertainment experiences that are sure to satisfy, after this trying time has passed," says Teena Wilson, producer of the Blues-A-Thon fundraiser.
Donations can be made on The Blues Can's website and through their online auction.