After five years of planning, the doors to Eataly Toronto finally opened to a very eager public on November 13th. The store is a massive 50, 000-sq.-ft. ode to all things Italian food, but Canadians will recognize some very local products sharing shelf space with their Italian counterparts.
Pioneers of the idea that shopping, and eating can be an experience, Eataly is both a grocery store and a restaurant--well, nine restaurants, actually. Shoppers can have pizza or carpaccio, spaghetti or branzino and walk from one food counter to the next, all with a glass of wine or cup of coffee in hand.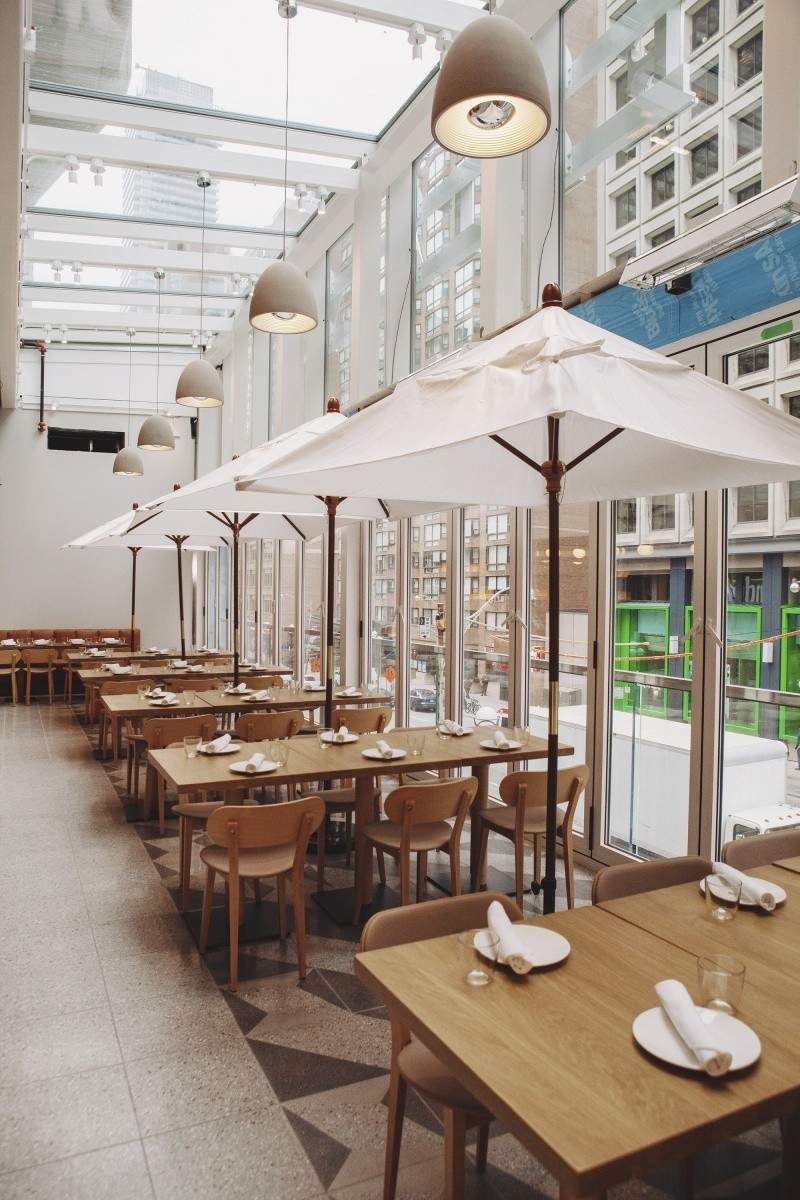 Eataly Toronto is the 40th store in the Italian chain but it is the first one in Canada. The Eataly team did painstaking research when it came to how Canadians shop and eat, according to Nico Dagnino, director of operations for the Toronto store, who also opened the Chicago store.
He said that compared to Chicago, Torontonians are very knowledgeable about Italian food and Eataly has to up their game to keep them satisfied: "First of all, Toronto has a very good understanding of Italian food and cuisine. So the level of the classes, the products and what people are going to buy here has to be the best. This is our humble take to the traditional on traditional Italian cuisine, with a variety that few others can offer."
Eataly Toronto is owned by Oscar Farinetti, who founded the first Eataly in Turin, Italy, along with the Weston family, who owns Loblaw Companies Limited through George Weston Limited.
Storytelling is right at the heart of everything that Eataly offers. "I think with delicious food, people love to hear a story. And that is what Eataly does, it is really an experience," says Dagnino.
With strong ties to the slow food movement, Eataly is committed to stocking local foods from family farms and producers from Ontario, as well as the best that Italy has to offer.
There are hundreds of olive oils and vinegars from Italy, but there are also walnuts from Ontario farm Jewels Under the Kilt, hot sauce from Thunder Bay's Heartbeat Sauces and ricotta and mozzarella from Toronto's Quality Cheese.
Sheldon Creek is a family-run dairy that distributes milk, yogurt and kefir. They are supplying their whole milk to Eataly for their in-house gelato, as well as for their other dairy products.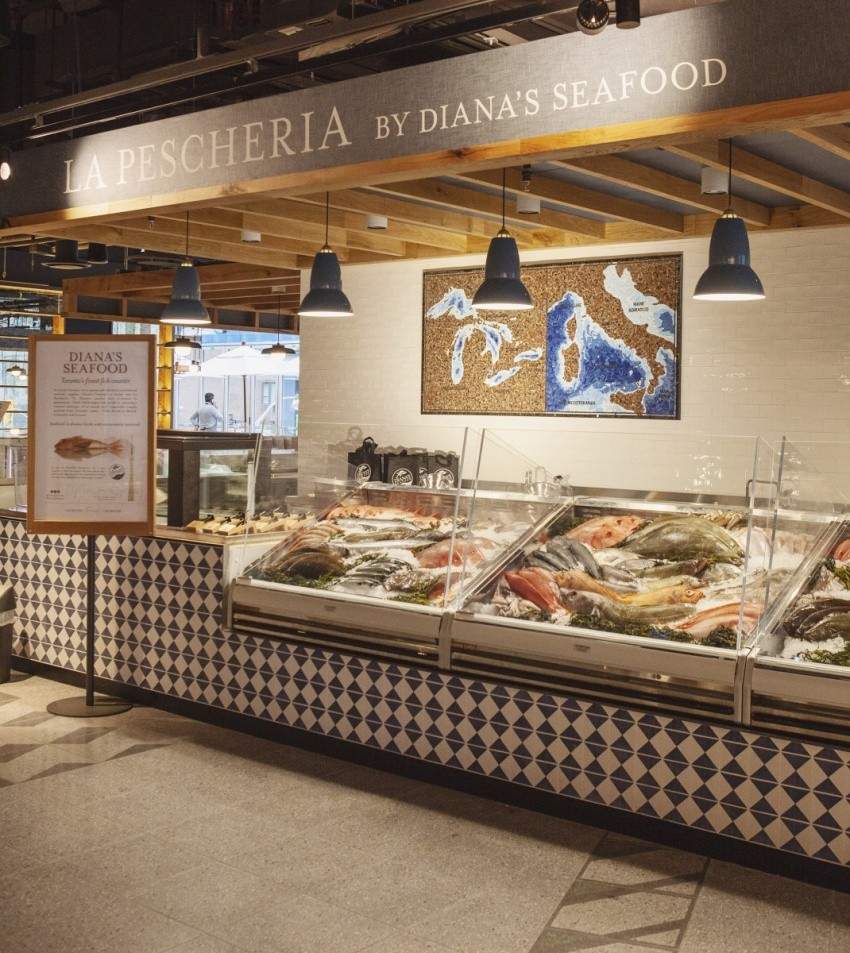 Diana's Seafood has long been a favourite seafood store in Scarborough, just outside of the Toronto core. They have their first downtown outpost at Eataly and will be providing all the seafood to the restaurants there as well.
The butcher counter offers P.E.I. grass-fed beef as well as meat from VG Meats, which runs an Ontario regenerative farm that puts nutrients back into the soil.
Fans of Eataly will recognize the blonde walls and different produce counters, but Toronto's Eataly has another first: there will be three coolers stocked with ready-made products to eat at home. Historically, Eataly was about connecting over food and enjoying a restaurant meal or making one at home but they recognize that the home meal replacement (HMR) market is a growing one and they need to provide what the consumers want.
Eataly is eyeing a second location in the GTA, plus other locations across the country. But first, they want to learn more about how Canadians shop and eat at the downtown Toronto location.