Through the seven years I spent travelling to, from, and around Japan, I ate the vast majority of my meals in two types of establishments: ramen counters and izakaya.
Izakaya nights were the ones which I looked forward to, as they were almost always the destinations for large groups of friends who had come out to welcome us back. Settling into an izakaya is much like settling into your neighbourhood pub with your best mates, it's cozy, comfortable, and anyone can pretty much predict what beers they will have and what favourites will be on the menu.
Much to my delight, izakaya have started popping up all over Canada in the last few years, allowing me to enjoy a bit of Japan without having to suffer through a 12 hour flight.
Guu Izakaya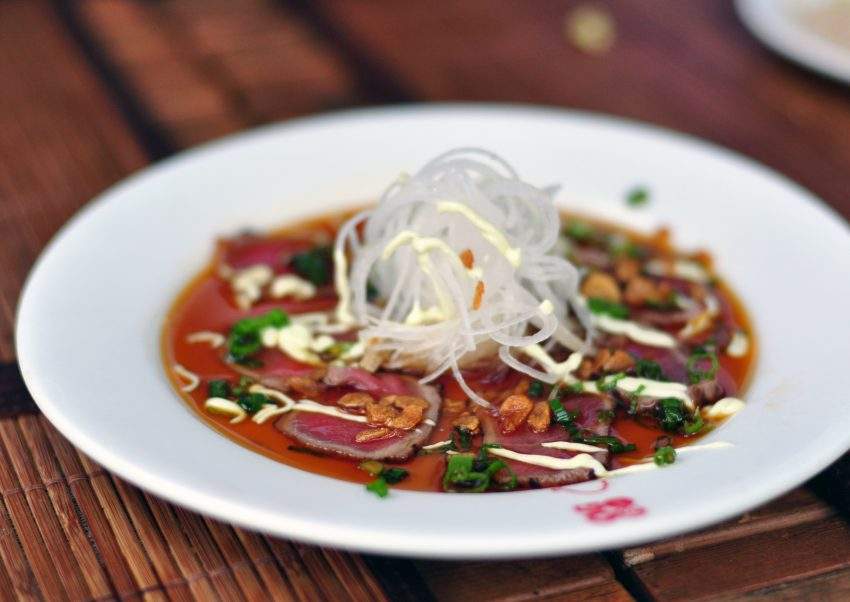 Guu is arguably the first proper izakaya experience in Canada. I have, many a time, flown out to Vancouver and Toronto to visit Guu in order to sate my izakaya thirst. Guu utilizes local products to reproduce the essence of Japanese casual dining, re-creating everything from the humble negima (grilled skewers of chicken and green onion) to its version of a beloved Japanese rice burger, which uses rice as the bun.
(8 Locations: 6 in Vancouver, 2 in Toronto)
Hapa Izakaya
A close competitor to Guu, Hapa appeared around the same time, and has founded a voracious following for their take on izakaya. Hapa spins traditional dishes and offers modern izakaya dishes with North American influence, like polenta fries, halibut taco and Hapa hot wings.
(6 locations: 4 in Vancouver, 2 in Toronto)
Zakkushi
Using binchō-tan, the unique white charcoal, Zakkushi creates some of the best of kushiyaki (skewer grill) as the primary focus of their izakaya menu. The aromatic smokiness, which electric or gas grills cannot achieve, makes skewers of negi tongue (thinly sliced tongue with onion) and shishito peppers exceptional accoutrements to a glass of beer.
(3 locations: 1 in Toronto, 2 in Vancouver)
Rajio Public House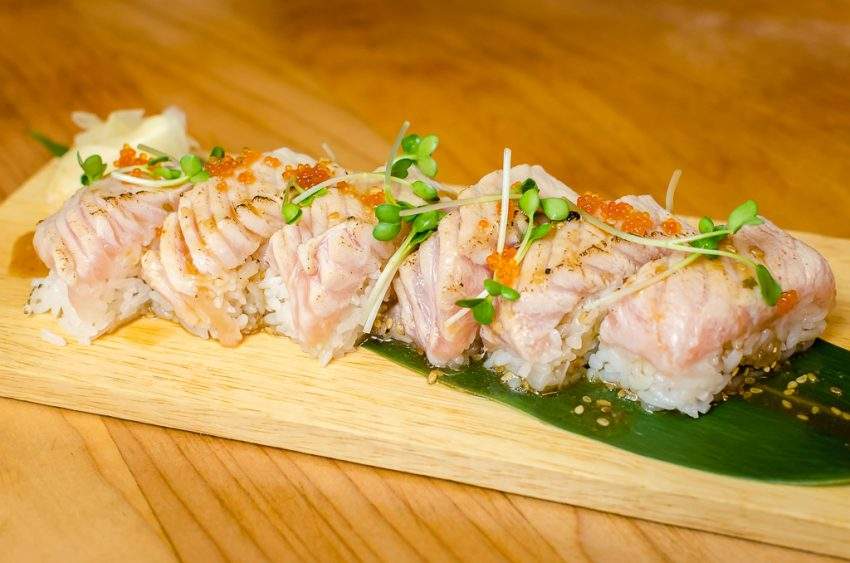 The Kingyo group of izakaya is another celebrated pillar of Japanese culture in Canada. What started on Denman street now has four locations around the country, including Rajio, an izakaya which focuses on kushikatsu (skewer fry): deep-fried skewers of various meats and vegetables, often in a light batter.
(3763 W. 10 Ave. Vancouver, B.C.)
ShuRaku Sake Bar and Bistro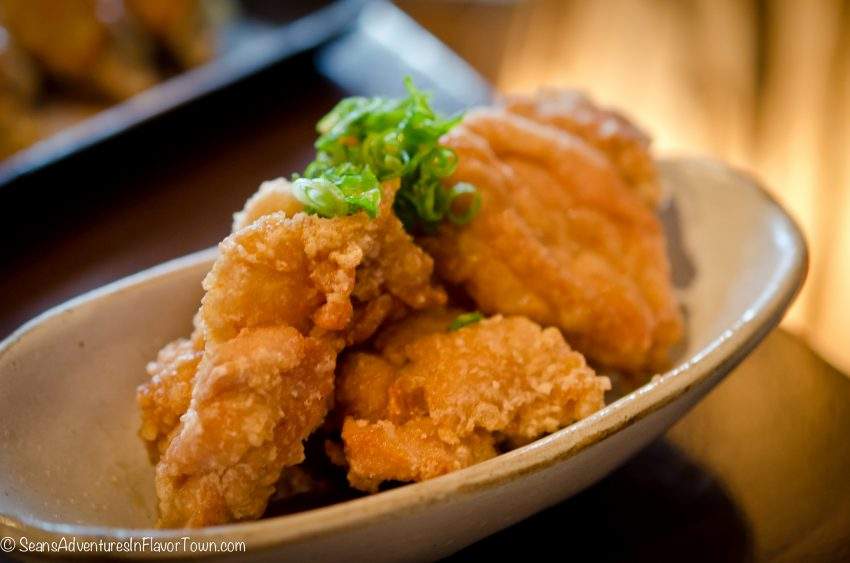 Sister restaurant to the award-winning Zest in Vancouver, B.C., ShuRaku provides a casual atmosphere for the downtown crowd to sit, nibble and drink after work. Japanese favourites like ebi chili (sweet and spicy prawn) and braised renkon (lotus root) are part of this crowd-pleasing menu.
(833 Granville St., Vancouver, BC)
Big in Japan
Big in Japan has quickly become the choice of every chef in-the-know. This late-night chef haunt serves the wildest items, including "mutant" hot dogs made with various fried meats, which will satisfy every fan of meat-in-tube-form. Beer, sake and Japanese whiskey flow freely here so be prepared to drink and eat heavily late into the night. (3723 Blvd. St-Laurent, Montreal, QC)
Kazu
Kazu has long defined what izakaya is to Montreal. It is a rare opportunity to be seized when there is not a line outside of the door as they have a strict "first come, first served" policy. The menu is simple and vast, encompassing every possible craving, from the more unusual pork cheek paste with torilla to the more conventional grilled chicken meatballs, for anyone reminiscing of their time in Japan.
(1862 St-Catherine W., Montreal, QC)