In 2002, Michael Noble stood in front of an old sandstone building on Calgary's Stephen Avenue together with a tow of young chefs from around the country. All were gathered there for one task: to open Catch & the Oyster Bar. All were unaware of what was about to transpire. Over the next decade and a half, this talented team would develop to be one of the most successful kitchen brigades in the country, and would go on to shake up Canada's culinary landscape.
Fourteen years and many esteemed accomplishments later, a big part of this team reunited for a night at The Nash, Noble's latest venture, to cook together again for an unforgettable Visa Infinite Dining Series event.
Matt Batey, who went on to become to the executive chef at the Mission Hill winery before returning to Calgary and was last year's national Gold Medal Plates runner-up, remembers the camaraderie at Catch: "Saturdays, we went ice skating before service and hung out at the Starbucks--we had amazing friendships. We arrived together, we cooked hard together, and we left together."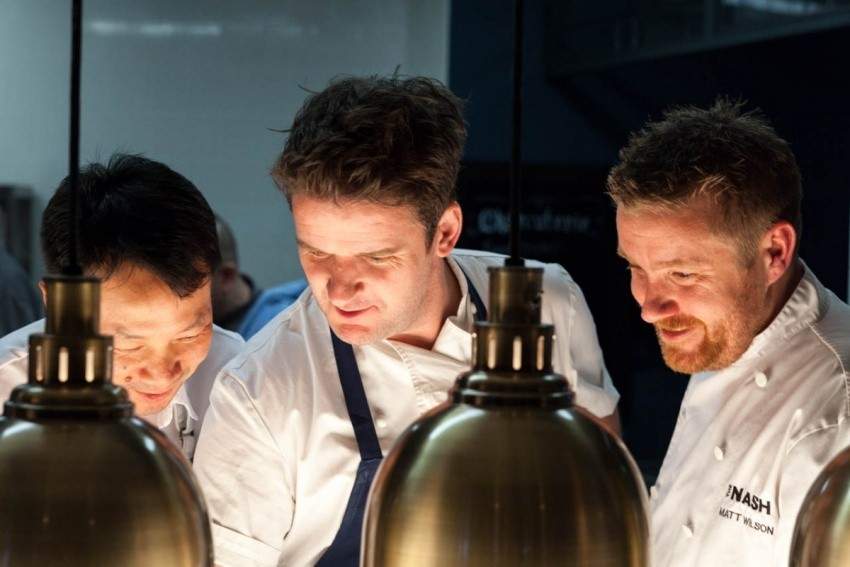 Batey was only one of many chefs who had their careers' trajectories altered: Hayato Okamitsu was the national Gold Medal Plates champion during his tenure as executive chef at Catch (he's currently fostering the next generation of chefs via SAIT's culinary program), with Duncan Ly following the trend and to take second place at Gold Medal Plates in 2014. Justin Labossiere headed up Noble's award-winning restaurant, NOtaBLE; Nicole Gomes had a spectacular run on Top Chef Canada, operates a successful catering business and recently opened up Cluck 'n' Cleaver, a take-out restaurant, to much buzz; Eric Giesbrecht went on to notoriety in the oyster and seafood world, eventually starting his own seafood supply company, Meta4Foods; Nick Nutting's restaurant in the scenic Tofino, Wolf in the Fog, was named best new restaurant in Canada in 2014; and Neil McCue received the distinguished achievement of earning a Michelin star for The Curlew in his native England before moving back to Calgary to open Whitehall. Many more have followed.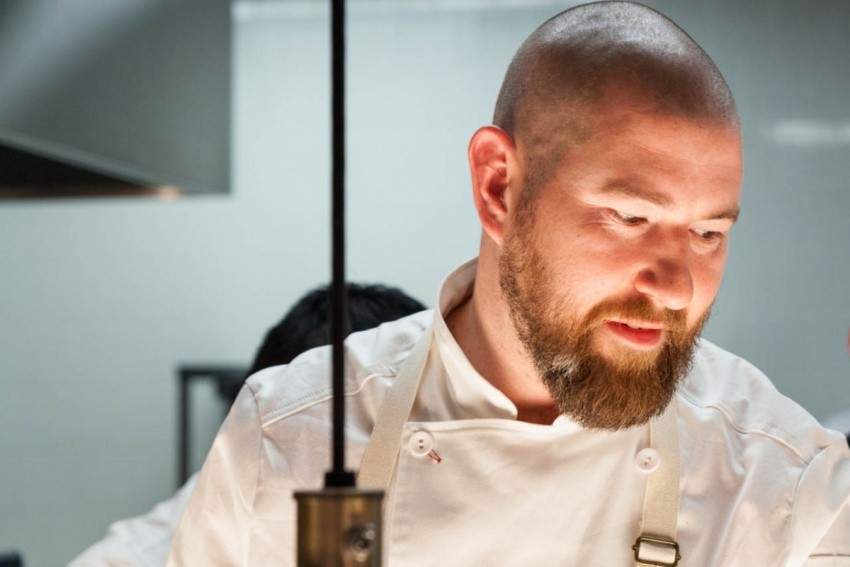 All the chefs attributed their success to not only their experiences with Noble at Catch, but also to each other.
"We're still continuing to do great things...We're so competitive that we're always striving to do better," says Gomes. When asked how the team balances such elevating competition with lasting friendships, she muses, "When you spend 14 to 16 hours [a day] with each other, it's family. It's more than working with just a team of cooks."
Looking on proudly at the near flawless dishes going out from the kitchen to the sold-out dining room during this reunion, Noble comments, "What fulfills me is to witness people grow, not just as young cooks becoming great chefs, which all this group has done, but they've all created amazing lives for themselves."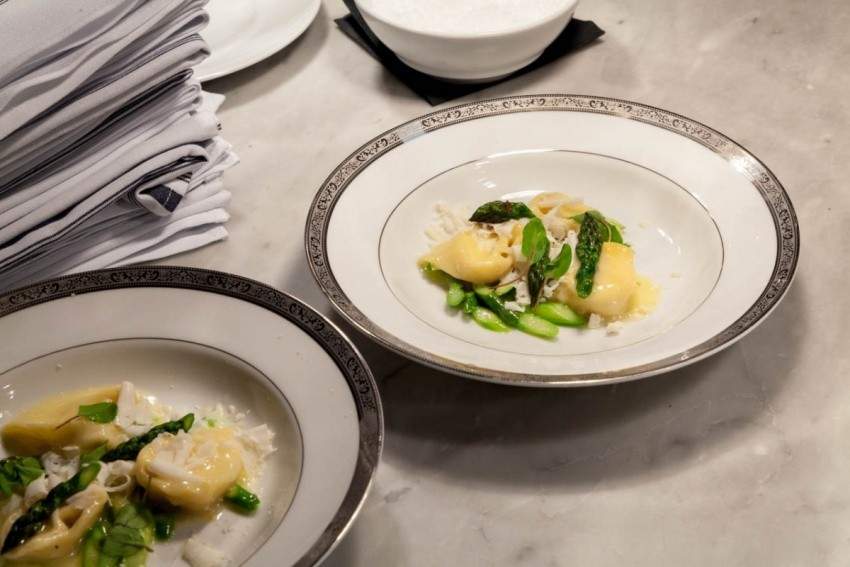 Indeed, many of his former chefs have not only grown professionally, but have also grown personally and met their significant others and built families from their time at Catch.
"Water will always find a path between the rocks," Noble philosophizes when thinking of what Catch has produced. Perhaps this is because Noble realizes that the path to becoming a top rated chef is fraught with obstacles and hardships where skill and knowledge alone are insufficient, but when supported with an environment in which creativity, competition, and friendship can grow, a person's potential can as well.