Ask anyone in the restaurant industry in Winnipeg and they'll tell you that deer + almond chef de cuisine Emily Butcher is a force to be reckoned with.
A graduate of Vancouver Community College's culinary program, Butcher spent a portion of her formative years cooking in Vancouver before heading to Winnipeg and truly hitting her stride at one of the city's celebrated eateries, deer + almond. In 2019, following a gold medal performance at Canada's Great Kitchen Party in Winnipeg, Butcher went on to compete at the 2020 Canadian Culinary Championships and left with a bronze medal placing. No easy feat!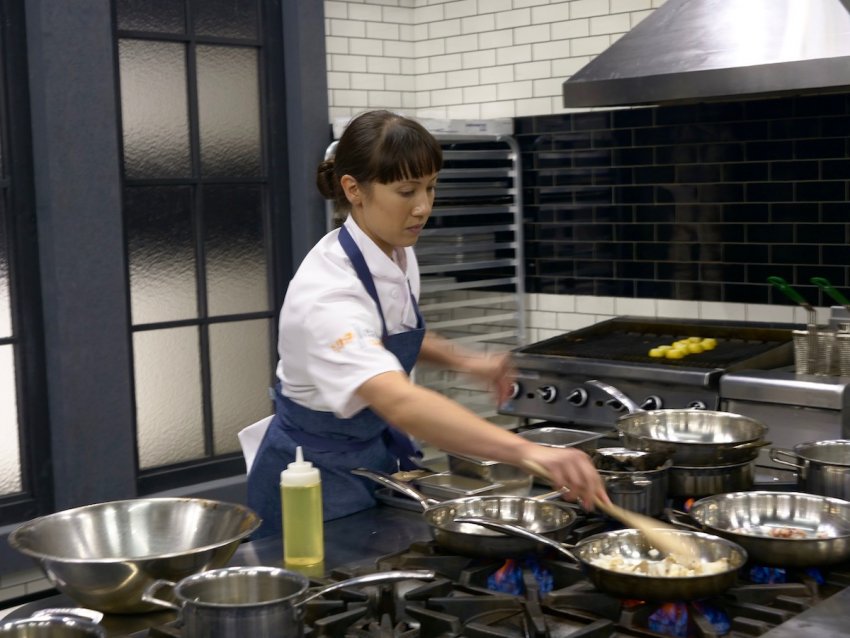 Outside of remaining ever creative in the kitchen, the chef is also a former ballerina and holds a bachelor's degree in music. Butcher imparts precision and grace into both her culinary technique and her affinity for creating thoughtful and complex dishes inspired by her hometown province, while infusing flavours from her Chinese heritage and French-trained background to keep diners guessing...in the most delicious way, of course.
We had a chance to catch up with the talented Winnipeg chef ahead of the Top Chef Canada season premiere on April 19, to find out where she loves to eat and drink in the vibrant city.