With 3.4 million acres seeded last year, canola is a massive industry in Manitoba, and in Canada, in general. Still, many Canadians may not know how it became the lucrative crop that it is today.
Just last month, canola research pioneer Vivian Bruce received Manitoba's highest honour for her work in establishing the health benefits of the oilseed.
Bruce, a retired nutrition and food-science professor, and 11 others will receive the Order of Manitoba Lt.-Gov. Janice C. Filmon as announced on May 12.
"I was pretty honoured about it, but I'm not used to receiving honours of most kinds," Bruce told the Manitoba Co-operator, adding she didn't know she was nominated. "I was pretty surprised."
Bruce and her co-researcher, the late Bruce McDonald, demonstrated the nutritional qualities of canola oil and its effectiveness in lowering blood cholesterol, said Michael Eskin, a former colleague of Bruce's and a professor of nutrition sciences at the University of Manitoba.
Their research made canola a viable cash crop, said Eskin.
"Without that assessment, nothing could have been done."
Canola's history in Canada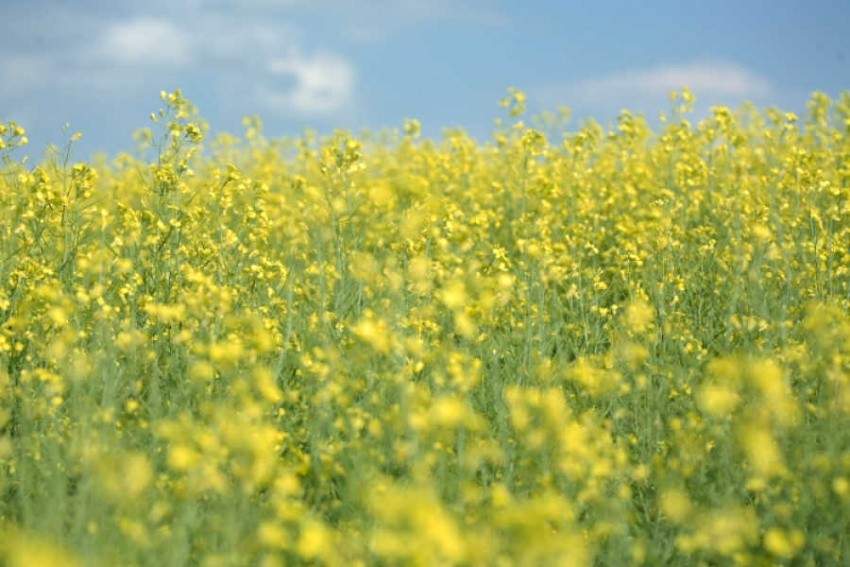 Canola got its start as the unfortunately-named "rapeseed."
Before the Second World War, rapeseed in Canada was mostly grown in small research trials. Rapeseed oil was used as a machine lubricant, as it adhered well to wet metal surfaces, according to the Canola Council of Canada.
During the war, production was increased to meet the demand for lubricants for the rapidly-increased fleets of naval and merchant ships. However, acreage remained low compared to present day.
Rapeseed was high in erucic acid, which is toxic when consumed in high amounts over time. It also contained lots of glucosinolates, which gave it a pungent odour and biting taste.
In 1961, Baldur Stefansson, sometimes called the "father of canola", began developing rapeseed at the University of Manitoba, according to the university's website. Stefansson released canola cultivar, "Tower" in 1974.
With Tower and other modern varietals, Canada became the first country to produce large quantities of rapeseed low in erucic acid and glucosinolates. To distinguish it from common rapeseed, the crop became known as canola, derived from "Canadian oil," according to the Canola Council of Canada.
Carla Taylor, a professor of food sciences at the University of Manitoba, says she can remember the colour of the fields around her parents' farm changing as more and more farmers began growing canola.
Vivian Bruce's background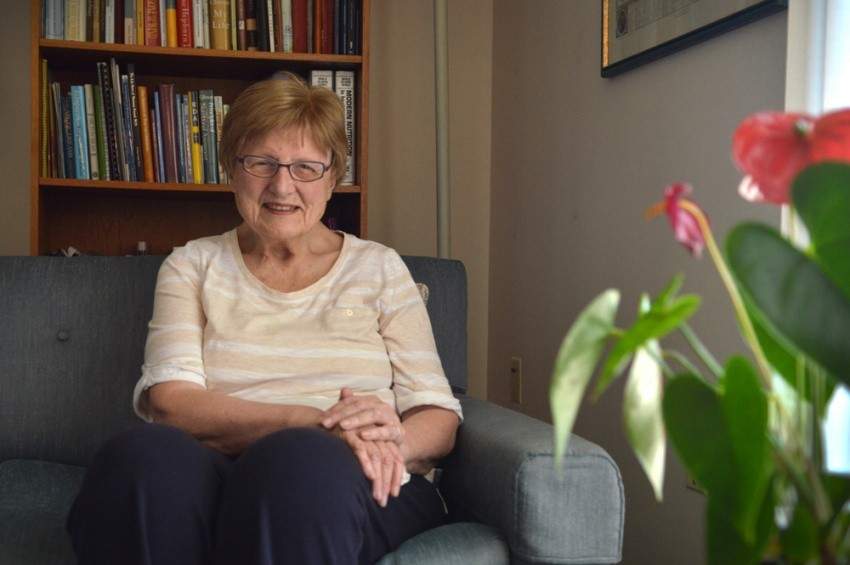 photo by Geralyn Wichers.
Vivian Bruce was born in Regina and lived in a "line of small towns and hamlets" near the city until she was old enough to go to high school, she said.
Her father was a grain-buyer for the Saskatchewan Wheat Pool. Her mother was a dedicated and experimental cook, to whom Bruce gives credit for sparking her interest in nutrition.
"She read everything about nutrition. It was the Second World War. They told you to go out and pick dandelions leaves to make salad. My mother was right out there," she said. "She wanted to make sure that we were well fed."
As a teen, Bruce's aunt, who had Parkinson's disease and required constant care, lived with them. She had graduated from the University of Manitoba's department of agriculture in 1915 and ran the Winnipeg General Hospital's diet kitchen.
Her aunt brought a suitcase of books and notebooks with her, and Bruce would read them.
Bruce didn't know any dietitians—there wasn't an association of dietetics in Canada at the time—but she was very attached to her home economics teacher at Balfour Technical School. She decided she wanted to teach home economics.
She was first exposed to canola oil during a study of its taste by Marion Vaisey-Genser. Vaisey-Genser's team cooked every food they could think of in canola oil and fed it to their test subjects at the University of Manitoba.
"It got to the point, you know, when you'd get off the elevator on the sixth floor—fifth floor of the Duff Roblin building—and the first thing you'd smell was this oil. It was all over the place," Bruce said.
When Vaisey-Genser's study concluded, McDonald decided to test the nutritional content of the oil.
"They'd all lived, you see," said Bruce of Vaisey-Genser's test subjects.
McDonald recruited Bruce to develop a diet, free of all fats but the canola oil, for his test subjects. She turned textured soy protein into stews, hamburgers and other meals for their four test subjects to eat for four weeks of the six-week study.
At the time, almost no one was studying fats. Bruce and McDonald's team had to develop their methodology as they went. They also struggled to get adequate lab space, equipment and staff.
"We were always running around trying to get people to rent us this or do this with us," said Bruce.
They'd borrow equipment from the better-stocked agriculture department and get blood samples tested at a hospital.
Over the years, their studies found that canola oil was not only safe for human consumption, but it contained omega-3 fatty acids, which is found to give some protection against heart attacks and strokes.
Her legacy
"[Bruce's} work, alongside Dr. Bruce McDonald, was instrumental in demonstrating the effectiveness of canola oil in lowering blood cholesterol," said Delany Ross Burtnack, executive director of the Manitoba Canola Growers Association. "She laid the groundwork for canola to become recognized worldwide as a high quality, heart-healthy oil, leading to growing global demand and canola's growth as the top crop produced in Manitoba."
In 2018, Manitoba seeded about 3.4 million acres of canola, according to Manitoba Canola Growers. Across Canada, canola adds about $26.7 billion in economic activity to the economy.
Many people worked on developing canola, said Ruth Berry.
"I just thought she was a bit of an unsung hero," said Berry, who is the dean emeritus and professor emeritus at the University of Manitoba. She was one of those who nominated Bruce for the award.
Berry notes that Bruce trained many of the professionals working in the nutritional field today, and probably knows more graduates from the faculty than anyone else.
"She loved to teach, mentor and do research," said Taylor, who studied under Bruce and McDonald. "She would be one of my mentors. She's very deserving of [the award]," Taylor said, citing Bruce's leadership, mentorship and promotion of nutrition over the years.
Bruce received the Order of Manitoba in a ceremony last month.
This piece was originally published by the Manitoba Co-operator and has been republished with permission of the author.