From the Pacific to the Atlantic, Canada's vastness, diversity and varied landscapes give rise to all kinds of ingredients and dishes. But no matter what you're making, whether it's a simple salad, West Coast inspired seafood, poutine or any specialty dishes from our provinces, one essential is there, blended into the background of your dishes: canola oil.
But, if you're like us, you probably haven't been putting too much thought into canola or canola oil until now. Find out more about the plant, its farmers and how to best use canola oil.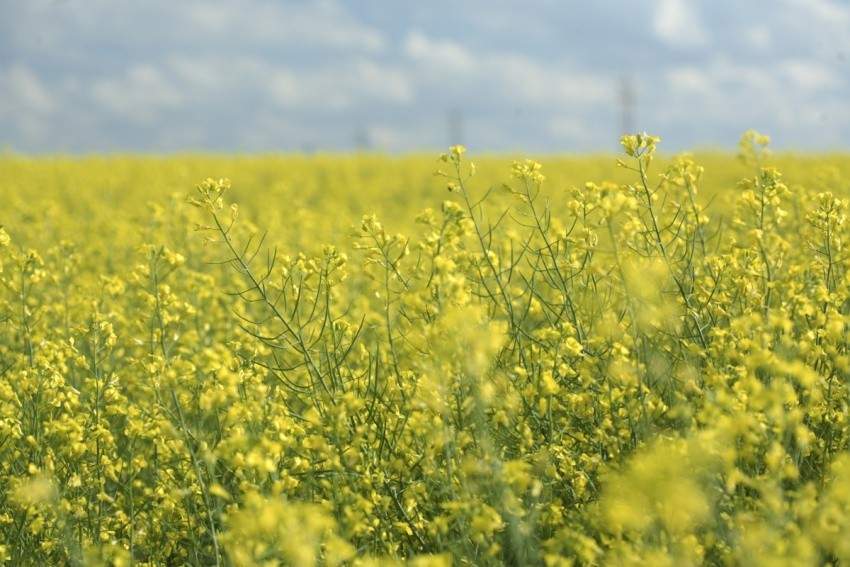 Plant
A cool season crop, the canola plant was bred by Canadian scientists and it does best in the Canadian Prairies. Today, more than 43,000 Canadian canola farmers produce the ubiquitous ingredient, exporting 90 per cent of their production to the rest of the world. Not only that, but the plant is named canola for a great reason: "can" as in Canada and "ola" as in oil! Learn more about canola:
Grow
We learn and grow together as a community, and what better way to learn about food than from the people who grow them? Less than 2 per cent of Canadians are farmers and we are quickly losing our connection to the farms and the sources where our food comes from. For Canada's 150th celebration, reconnect with farmers and to learn more about this popular and important Canadian product.
Eat
There's something about preparing food for others and enjoying delicious meals together with friend and family. Some of the best conversations happen at the dinner table. So, expand your knowledge base with tasty recipes courtesy of Canolaeatwell.com.
From honey crullers to Hong Kong style coconut buns, tilapia fish bites to cauliflower crust pizza, there's a whole library of inspiring recipes you will find on the site.