It was hard to keep my mother quiet once she sat down with a cup of tea and the new cookbook, Nova Scotia Cookery, Then and Now. Much like people do when they leaf through a vintage magazine or an old family photo album, between every sip, and at the turn of each page, she would exclaim: "Oh!" or "Lovely!" or "Look at this!"
Nova Scotia Cookery, Then and Now was born in the Nova Scotia provincial archives, where recipes had been collected on the website, What's Cooking? Food Drink and the Pleasures of Eating in Old Time Nova Scotia.
"They didn't only have recipes in cookbooks," says Valerie Mansour, veteran Maritime food writer and editor of the new cookbook. "They had recipes everywhere: family papers, military papers—in all sorts of documents, there would be recipes tucked in. It was fascinating to read… because it would make you think about different eras in history and what ingredients people had access to."
To bring the recipes to life, they were thoughtfully paired with local chefs who were asked one question: "If you could make this recipe today, what would it look like?"
"The chefs were given free range," says Mansour, "some of them went right out there."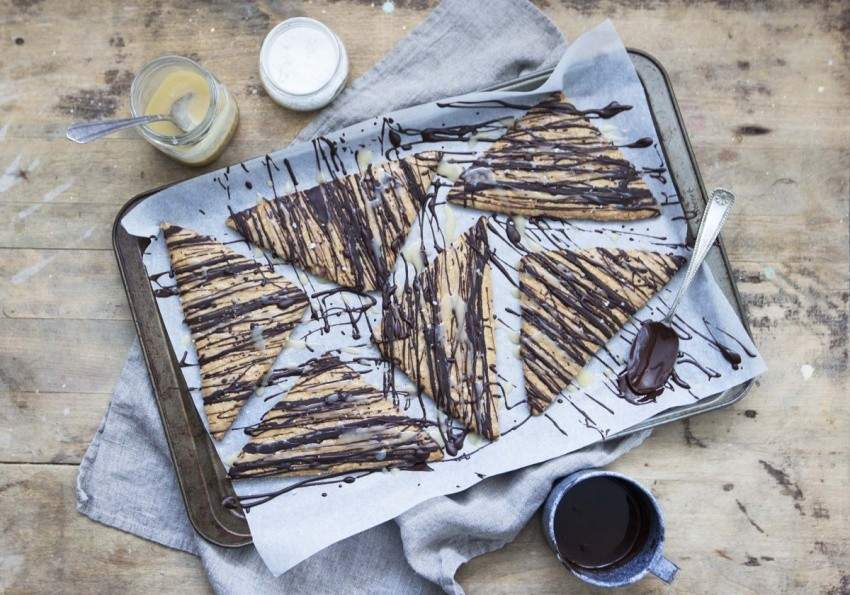 Thus, a simple pre-1945 Acadian family recipe for galettes au sucre pour les fêtes de Nöel is transformed into sugar cookies with fruited buttercream filling by chef Alain Bosse; while a 1973 recipe for sweet potato pie, found in the pages of GRASP, a newsletter published by the Nova Scotia chapter of the Black United Front, is recreated by chef Mike Eldershaw as sweet potato tart with maple-glazed pecan and bacon.
While some of the recipes hold true to the original, others add a complexity possible only in modern times. For example, where an 1881 a recipe for devilled eggs instructs the cook to simply "beat up the yolk with a little anchovy paste and butter," Chef Mark Gray's more complex version incorporates a number of modern elements including a sous-vide, a dehydrator and agar-agar.
"It's an imaginative recipe," says Mansour. "He had a lot of fun doing that, you can tell."
One of the most remarkable features of the book (the thing that makes it so entirely pleasurable to digest over a cuppa) is the superb layout and photography: collaboration between food stylist Jessica Emin and the province's photographer, Len Wagg. It was Wagg who came up with the idea to involve Nova Scotia Museums, opening up several museums and historic homes for photo shoots, so that the modern food could be photographed in historic settings.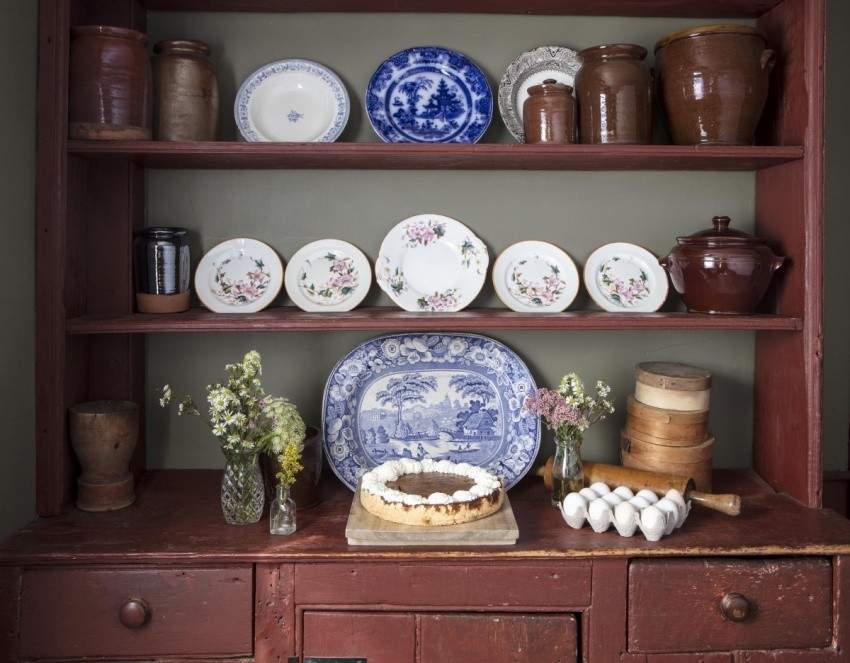 The results are stunning. Each new recipe is given a double-page spread, which includes a copy of the original archival document – often yellowed or torn, faced with a large expertly styled photograph of the new recipe. The final element is a short quote from the chef, commenting on his or her thoughts about the process, or his or her connection to the dish.
For the historians out there, the book is a pleasure to read, with chronological chapters and a back-section of detailed citations for the archival recipes.
Mansour says she's tried several of the recipes including chef Stephanie Ogilvie's gingerbread molasses cake, which Mansour confirms is totally delicious.
It's one of the recipes I'd like to try… if only Mum would put the book down!