These past 12 months have seen our city's food scene grow more than ever before. New restaurants run the gamut from fast-casual to refined to truly farm-to-table focused, while to artisanal food retail shops and chefs up their game. Here's a rundown of all the ways Saskatoon's food scene killed it in 2019.
Prairie Sun Brewery: A new craft beer destination on Broadway Avenue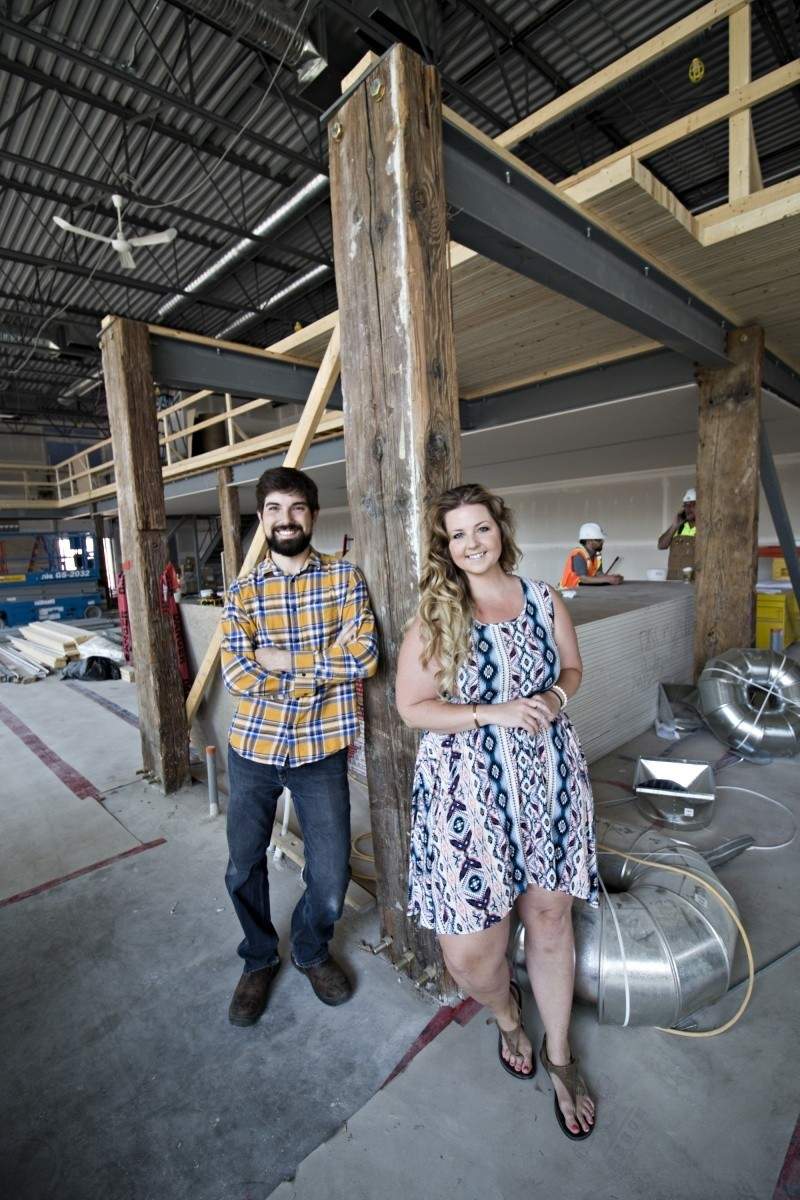 Craft beer is booming and so is Broadway, thanks to Prairie Sun Brewery's shiny new spot on the corner that once housed the beloved Farnam Block building. Owners Heather Williams and Cameron Ewen pay homage to the site's history, along with Saskatchewan's rich agricultural roots, in the design. The micro-brewery includes off-sale, deli and dine-in options. The seasonal and local menu features traditional Saskatchewan dishes and ingredients like grass-fed beef that is dropped off at the kitchen by a local rancher who raised it.
New restaurants
There was a lot of action on Broadway this year.
Kashmere, a great spot to sample authentic and made-from-scratch Kashmiri cuisine, opened in the former Nosh Eatery space. Owner Harinder Rai sources most everything from Saskatchewan, except the spices in his handmade curries; those come from friends' farms in India.
Odla is co-owned by Farm One Forty's owners Arlie and Brett LaRoche, who raise pastured pigs, sheep and chickens in a regenerative agriculture system. Try their nutrient-dense (and delicious) meats on Odla's menu or take home your favourite cut from the market, which stocks a range of goods from other Saskatchewan farms.
Thinking of turning your food truck into a successful restaurant venture? I'd suggest hitting up the owners of Ace Burger for advice as they've figured out that winning recipe with their walkable and well-designed bricks and mortar location on Broadway.
Artisanal butchery Pig & Pantry opens Riversdale shop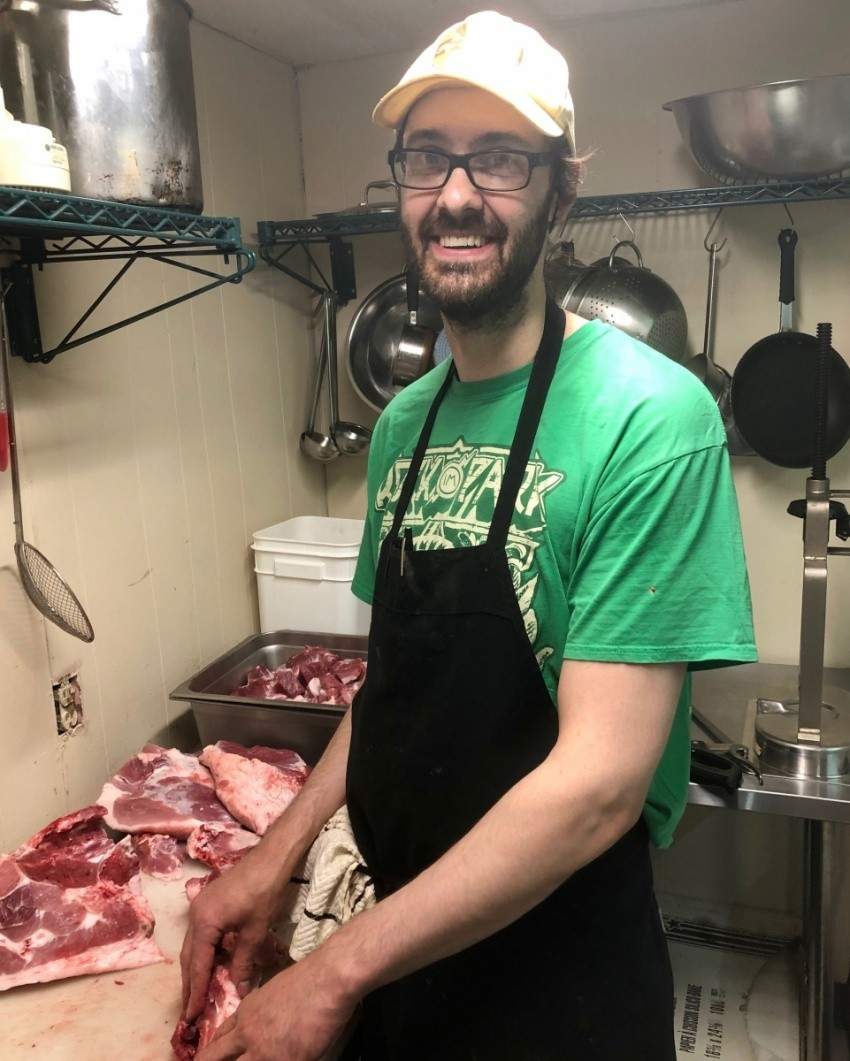 When the Pig & Pantry launched a stall at the Saskatoon Farmers' Market in 2017, it transformed locals' palates to more pasture-raised pork and nose-to-tail eating. The craft butchery, owned by Jordan Lohneis, made a big move this year and opened a shop in Riversdale. Grass-fed beef, heritage lamb and speciality products, like kimchi, bone broth and country pate are all on offer. Or, just drop in for a porchetta sandwich on your lunch break. Life, changed!
The Little Market Box brings farmers to your door
Cattle rancher Shawnda Blacklock joined forces with raw chocolatier, Julianna Tan. The Little Market Box is both an online platform and a fresh food market, all dedicated to local goods produced by their farming friends. It's also the only place in Saskatoon to find a range of local dairy, from Sunnyside Creamery's whole milk and Red Barn Dairy's goat milk, to Saskatoon Spruce's artisanal raw milk cheese.
The land of the living skies: in green, gold and … purple?
Last year came purple wheat vodka and this year, it was purple sourdough. The Night Oven's Bryn Rawlyk launched his purple barley sourdough at Eat North's Prairie Grid dinner series. Guests at the Alberta, Saskatchewan and Manitoba events were lucky enough to get a taste of the bread--the first of its kind in Canada. Rawlyk works closely with organic farmer Marc Loiselle, who grew the heritage purple barley.
Other notables
While not newcomers onto the culinary scene, these industry stars put Saskatoon on the map in many ways this year.
Chef Jenni Lessard became Wanuskewin Heritage Park's new executive chef at a pivotal time for the park as it's been shortlisted to become a UNESCO World Heritage Site. Lessard's dedication to sourcing local, wild and foraged foods, combined with her knowledge of traditional Indigenous cooking, could not have come at a better time.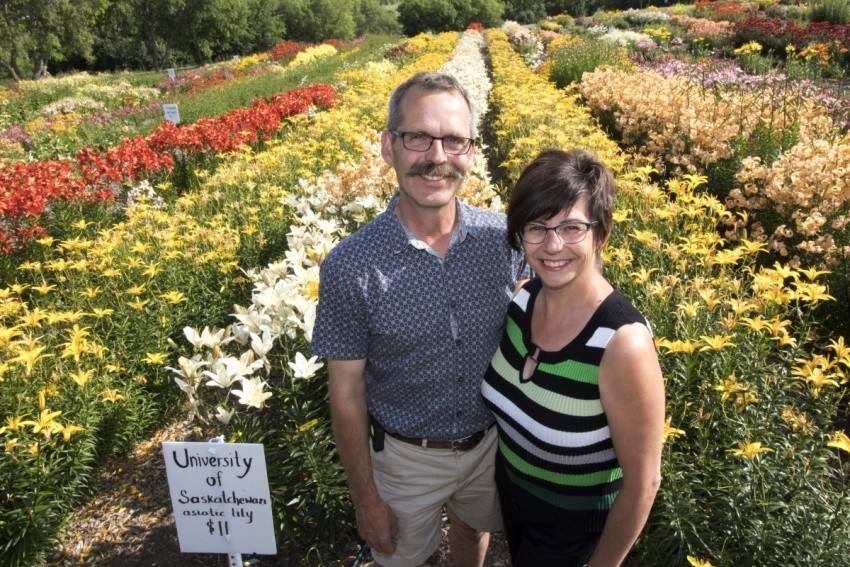 Black Fox Distillery, one of Canada's most sustainable micro-distilleries, broke into the international marketplace in 2019. Gin connoisseurs in Denmark can now taste Black Fox's handcrafted Oaked Gin or Gin #3, made using top quality ingredients grown on their farm just south of Saskatoon.
Hearth was the only Saskatchewan restaurant to crack the top 100 on Canada's best restaurants, a list compiled by the dining app OpenTable. Those that made the list were recognized for consistently offering spectacular menus, while providing exceptional service and one-of-a-kind experiences. I'd say that aptly sums up a meal at Hearth.
Looking back in the rearview mirror, I can't help but be excited to see what this new year will bring for Saskatoon.