After months of anticipation, Saskatoon's award-winning Black Fox Farm and Distillery will finally debut of its first line of Canadian whisky.
Already the recipient of master and gold medals at the 2020 World Whisky Masters, gold at the 2020 International Wine and Spirits Competition, and gold at the 2020 Canadian Artisan Spirit Competition, the new SE Eleven series continues Black Fox's rich tradition of crafting world-class spirits using ingredients primarily grown on and around their Saskatchewan farm on Saskatoon's city limits.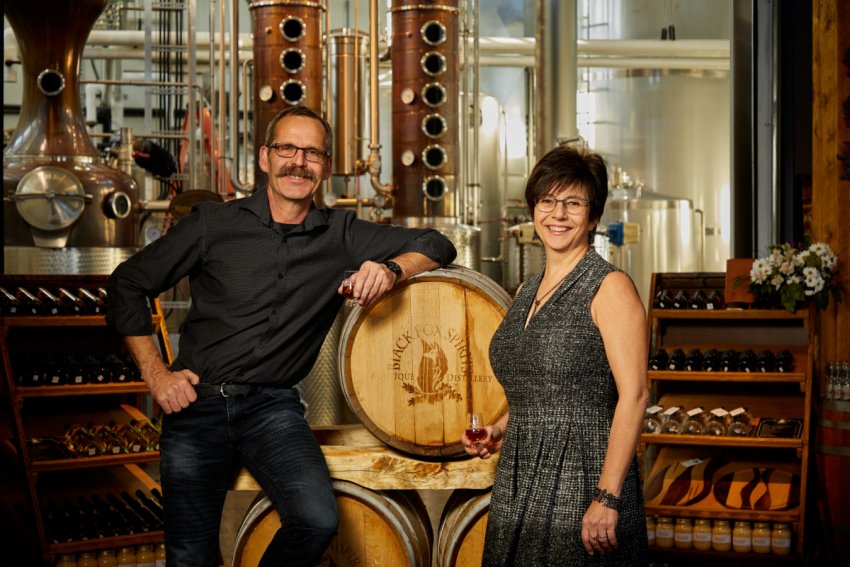 Named after Black Fox's legal land description (SE 11-36-06-W3), the SE Eleven range includes a single grain, a cask finish, and a limited-edition 2020 blend, each intrinsically influenced by the regional terroir which, according to Black Fox co-owner Barb Stefanyshyn-Cote, sets the SE Eleven series apart from most other whiskies in the world.
"Some people don't believe in terroir in whisky," explains Stefanyshyn-Cote. "We do. SE Eleven celebrates our history and heritage with exceptional flavour. Everything we do at Black Fox is about creating connection: to one's self, to each other, and to the world around us."
The SE Eleven series will be available to purchase on Friday, January 22 and if you're not in Saskatchewan, don't fret! Black Fox currently ships province-wide as well as to Manitoba, Nova Scotia, P.E.I., N.W.T., Nunavut, and Yukon. As well, with some of their other spirits already available in Alberta, the whisky will likely be distributed to select Alberta liquor stores in the coming months.