Handcrafted kombucha is all the rage. Jun is on the up and up, too. But if you're not keen on filling your growler at a local tap, the Culture Mother will help you make a gut-pleasing beverage all by yourself. Or, try your hand at making homemade kimchi with the help of Culture Mother to rival any you'll find at the Asian grocer's. It's easier than you think.
From kombucha and jun to sourdough and yogurt, to kimchi and miso starter, Keirsten Eva sells live cultures via her website, shipping across Canada from her hometown Gravelbourg, dubbed the "cultural gem of Saskatchewan."
More than just a fermentation hobbyist, Eva experienced the benefits of fermented foods firsthand. In 2011, Eva's health was in dire straits. The new mom had asthma, allergies, fibromyalgia, irritable bowel syndrome and depression. A friend, Nadine Lee, gave her a kombucha scoby (symbiotic culture of bacteria and yeast) and taught her about fermentation. Eva says her symptoms disappeared within three months of daily sips of the fizzy probiotic drink.
"I started drinking kombucha and it changed my life," says Eva. She, her partner and their three children eat a variety of cultured foods daily.
"Fermented foods just helped heal my gut and helped heal my entire body."
Long before the days of refrigeration, salt and sugar was the only way to preserve food, and our gut health was likely better off.
Eva and Lee, who now operates The Wandering Market in Moose Jaw, started Culture Mother together by making copious amounts of kimchi and sauerkraut to sell at the local farmers' market. Eva now teaches fermentation workshops around Saskatchewan, and she's heard a range of powerful testimonials from her clients who claim fermented foods have changed their health.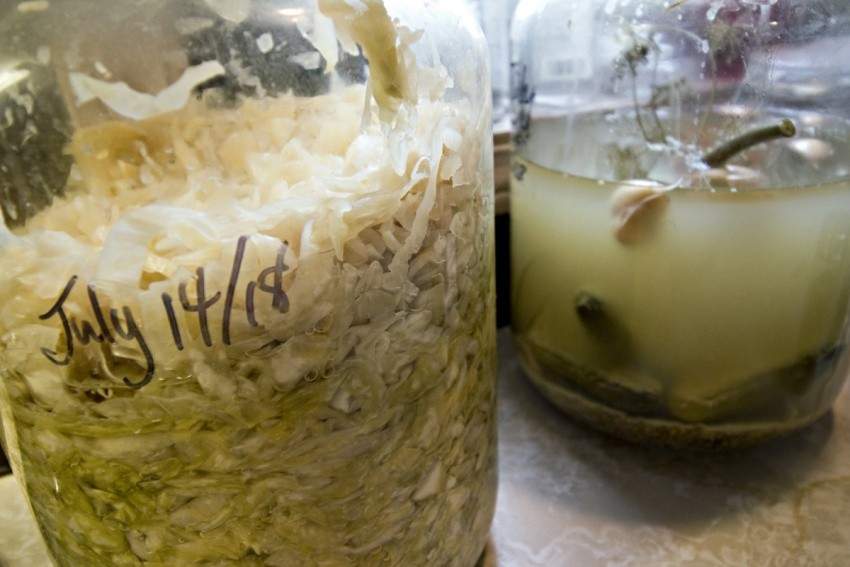 "And so that's why I feel like screaming it from the rooftops. Everybody needs to know how to make these foods. This is what our speaks to our DNA, these life-giving foods," says Eva.
Even those with an affinity to gluten-free diets have been pleasantly surprised by their sourdough. (The bacterial culture helps consume and break down the naturally-occurring sugars in bread, making them easier for our bodies to digest.)
Eva's website has detailed instructions for making fermented foods at home, along with ample photos, additional resources and even bread, waffle and pancake recipes for the sourdough starters.
Eva sells her sourdough at the Gravelbourg Farmers' Market on Fridays. Trust me, her bread is well worth a trip to rural Saskatchewan. While you're in town, tour a Canadian National Historic Site, Our Lady of Assumption Co-Cathedral and relax with a latte at the aptly named Café Paris.