One of the newest spots to hit the growing food scene in Halifax's trendy North End, Edna has been making strong impressions since its doors first opened. At first glance, the colourful, pillared exterior suggests a funky neighborhood café. Once inside, however, you're immediately exposed to big city décor akin to Toronto or Montreal. With its white subway tiles, clean modern lines, deep wood accents and the raddest of bars complete with bucket seats, and the warm glow from a mix of lights, this hotspot is bringing mad style to this little city. I felt cool just walking into the place. But the real star is the communal table. Veiled under a ceiling of old salvaged wood and overlaid with light from the coolest of chandeliers, this is easily the best seat in the house.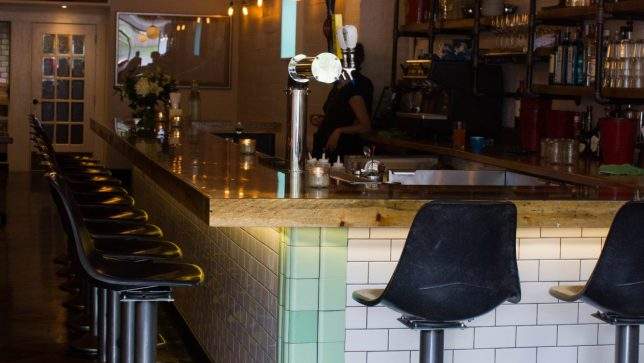 The brainchild of Jenna Mooers, Edna takes its name and inspiration from the American Pulitzer prize-winning poet of the 20's, Edna St. Vincent Millay. Mooers' years of working in Montreal further inspire the concept and design. It was that joie de vivre, that incredible passion so prevalent there that led Mooers to include comfortable, casual and playful elements into the vision for Edna. Plus, it's hard not to mention her mother, Jane Mooers of the popular, though now closed, neighborhood restaurant Jane's on the Commons. The restaurant biz is pretty much in her blood.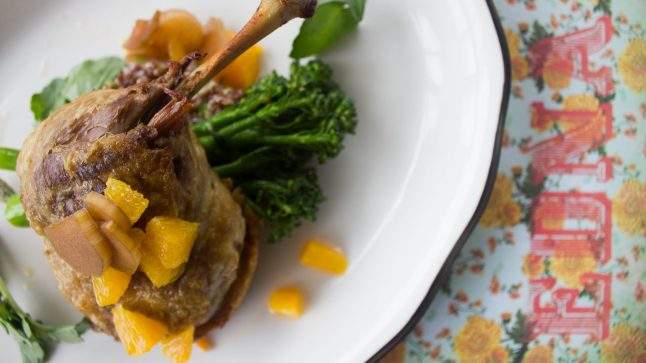 Behind the line is chef Robert Reynolds (talk about a Hollywood name). According to Mooers, chef Reynold's vision is simple: use only the highest quality, locally-sourced ingredients presented in a comforting, fun and playful way. One look at the floral-patterned and intimate menu that changes daily, and you easily agree.
The stars are certainly the fresh local oysters. Served traditionally, with mignonette and lemon, they're as fresh as they come. Staying true to sourcing locally, Edna serves P.E.I. beef carpaccio and seared Nova Scotian sea trout in a Thai green curry one day, and on the next, Nova Scotian lobster Cobb salad and duck confit with red quinoa and a rhubarb-orange relish. If you're lucky however, you'll visit when the taco — an appetizer filled with an entire soft shell crab or falafel-dusted calamari — makes its appearance. Whatever the daily menu, expect nothing but the freshest.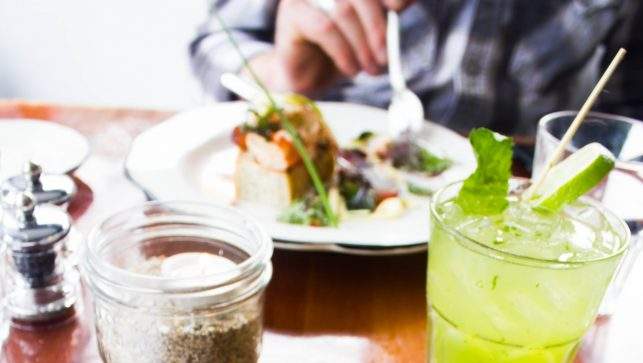 But Edna's coolness doesn't stop there. The drink menu is equally as quaint and focused with a few local beers on tap, a small yet thoughtful wine list and a few signature cocktails. The best part? A lounge license that allows it to stay open til 2 a.m., Thursday to Sunday is sure to establish Edna as the "it" place to grab a cocktail and slurp oysters into the wee hours of the night.