The 13th annual Chinese Restaurant Awards ceremony took place in Downtown Vancouver this week, celebrating the culinary excellence of Chinese and Taiwanese restaurants and their emerging influence in Metro Vancouver.
Earlier this year, the Awards recognized the innovation and perseverance of four outstanding newcomers who flourished in the face of adversity, and during this week's ceremony, 41 additional winners were added to the list of remarkable restaurants, chefs, and restaurateurs who managed to thrive throughout the pandemic.
"Today is a celebration of togetherness and shared vision for a brighter future, after overcoming major challenges from the pandemic since Spring 2020," said the Awards' president Craig Stowe. "We believe it's time to put a spotlight on these outstanding restaurants, and award winning signature dishes curated by our team of culinary judges. The Awards is proud to continue promoting Vancouver to eager diners and returning tourists, as having the best Chinese food in North America."
The list of awards included categories such as Sustaining Underwater Treasures for Culinary Longevity, Community Support, East Meets West Culinary Experience, and arguably the most anticipated category, the Critics' Choice Signature Dish Awards.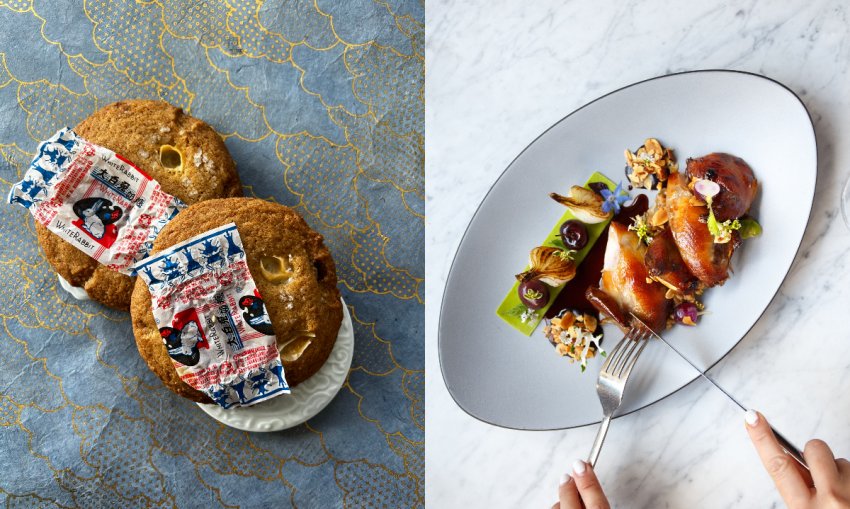 Over the past year, judging chair Lee Man and judges Alexandra Gill, Brendon Mathews, and William Ho Wood Kuen have been secretly tasting their way through Vancouver's vast Chinese and Taiwanese culinary community to determine the best signature dishes of 2021. Of the 13 Critics' Choice recipients, Bamboo Grove Restaurant and Chef's Choice Chinese Cuisine each took home two awards, while eight of the remaining nine were all first-time winners, including non-Chinese establishments Kouign Café and Boulevard Kitchen and Oyster Bar, who implement Chinese elements in their menus (pictured above, respectively).
The full list of Chinese Restaurant Award winners along with comprehensive breakdowns on each establishment can be found online.