Love it or hate it, Valentine's Day is just around the corner, and a question that a lot of people have is,"What should I/we do?" No matter what you relationship status you are in, the following guide has got you covered.
Single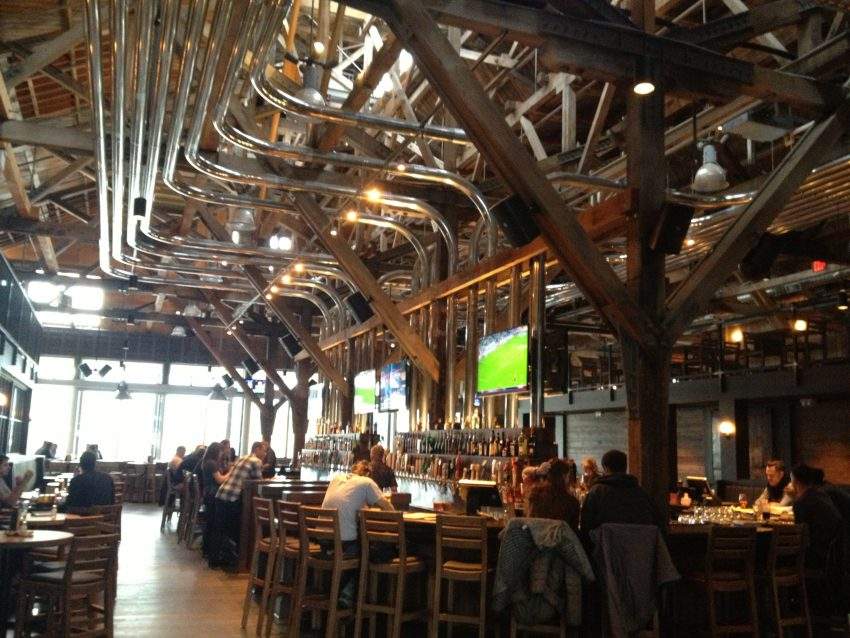 Where to Go: The local watering hole, beer hall, sports bar or live music bar
Analysis: Single folks can often feel left out on the day of love, but there's no need to sit at home, solo, wallowing in self pity. This is the perfect day to celebrate and embrace independence. Seriously, it's better than being one of those poor souls locked into a sad excuse of a relationship. Nobody wants to end up in a couple where you can't even stand to look at one another in the restaurant. So, grab your friends and head out for a fun night on the town! This year, Valentine's Day falls on a Friday, so it's going to be one busy night. Skip the restaurants and head to your favourite watering hole, where you can joke about past lovers, hook-ups gone wrong, and embarrassing dates.
Example:
Craft Beer Market, Vancouver
C'est What, Toronto
Recently Met or Are Casually Dating
Where to Go: Semi-casual, yet intimate, hip lounge or wine bar
Analysis: This point in a relationship makes Valentine's Day a bit tricky. You want to impress, but are unsure of what your status is, making the fine line between barely showing interest and overkill a very real point of contention. We suggest skipping the formal dinner for casual bites and a couple of drinks, instead. Much like the relationship, there isn't much commitment to the night, which makes for an easy exit strategy (should things fall flat). Choose a fun and hip lounge or wine bar that also boasts a delicious, yet simple food menu, where you can share some tapas, a pizza, or a charcuterie board. Ultimately, it's about enjoying one another's company, and sharing food is an easy way to engage each other and get the conversation flowing. The drinks help, too.
Example:
Flint Saloon, Saskatoon
Winebar, Calgary or Vin Room, Calgary
Bar Isabel, Toronto
In a Relationship
Where to Go: Classy, food-focused, and hip bistro or restaurant
Analysis: As a couple in a long-term relationship, you've been through a few monumental events. Valentine's Day is the perfect time to celebrate the coupledom. Make a reservation at your favourite restaurant, where the two of you are able to reminisce about great memories of dining there in the past. The restaurant may be able to offer a specialty Valentine's Day menu, giving you the opportunity to deviate from your go-to dishes. Also, opt for a later reservation. Firstly, everyone seems to love the 7 p.m. reservation, which results in an influx of diners at the same time, and puts a strain on the kitchen, resulting in longer-than-normal wait times. Secondly, this gives you and your partner time to get ready without feeling rushed and to take a moment to acknowledge what Valentine's Day represents, potentially over a glass of bubbles before heading out the door. Thirdly, well, you know where this is going.
Example:
Maison Publique, Montreal
Muse, Calgary
Splendido, Toronto
Old Marrieds or Something Like That
Where to Go: Staycation at a hotel, resort or vacation rental
Analysis: For those relationships with some serious mileage under their belts, we say, "Good job!" For these couples, it's important to take a step back and dedicate some quality time toward nurturing and celebrating the relationship and one another. By this stage, you're shacked up and sharing the responsibilities of day-to-day life, which can make it easy to take each other for granted. We suggest packing a bag and planning for a full night or weekend away. There is no need to travel far for an elaborate getaway; rather, look at booking a hotel room within your city. Many hotels offer special Valentine's packages that pamper. Leave daily chores behind and let the hotel staff cater to your every whim as you and your love relax in plush hotel robes.
Example:
Fairmont Banff Springs Resort, AB
Mont Tremblant Ski Resort, QC
Kingfisher Resort & Spa, B.C.