Back for its 13th year, the Greater Vancouver Hot Chocolate Festival looks sweeter than ever—pun very much intended.
Boasting 95 vendors and 140+ hot chocolate creations, which is the most in the festival's history, there is a wide range of options to explore between January 14 and February 14.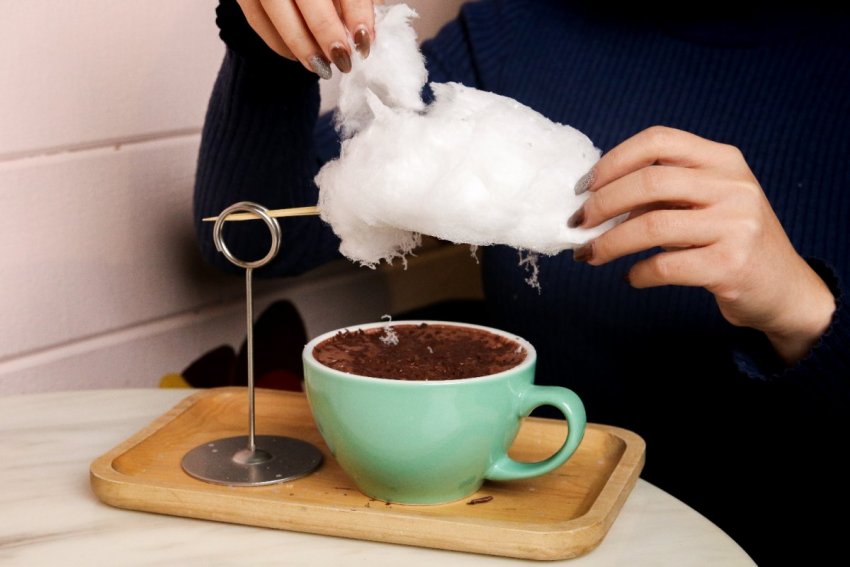 Featuring a diverse selection of vendors from all across the lower mainland including cafes, chocolatiers, gelato shops and more, all have a common goal in elevating the humble hot bevvie in support of three charities: Fresh to Families, Growing Chefs and The 'Marshmallow Dreams' Project. The latter is the festival's own initiative to make hot chocolate offerings around the city more accessible to disadvantaged families.
The festival's virtual map makes it easy to seek out your favourite spots to sip, but it's hard to know where to start. While we wish there was time to visit them all, here are nine especially creative takes on hot chocolate to try during the 2023 Greater Vancouver Hot Chocolate Festival.
This jewel of the Arbutus Greenway is offering up two selections for the festival, both inspired by Hong-Kong style afternoon tea sets.
You can sit inside or outside in their 16-seat cafe to sip on their first offering of a Salted Milo and Horlick Blond Hot Chocolate infused with Madagascarian vanilla, topped with whipped cream and pineapple bun cookie crumbs. Available January 14-31, this delightful treat is paired with a pineapple bun brioche fresh from their bakery, with salted honey whipped butter.
Butter Baked Goods has gone the extra mile with three offerings this year, all featuring classic bakery flavours and served alongside their delicious cakes and famous gourmet marshmallows, all made from scratch. We would expect nothing less from this Point Grey staple. If you're craving a nostalgic experience, the selections at Butter will surely transport you.
The standout of the trio is entitled "Strawberry Fields Forever", a classic hot chocolate with whipped cream and bright strawberry sprinkles. Paired with one of their gourmet strawberry marshmallows dipped in white chocolate, you can't go wrong with this pick.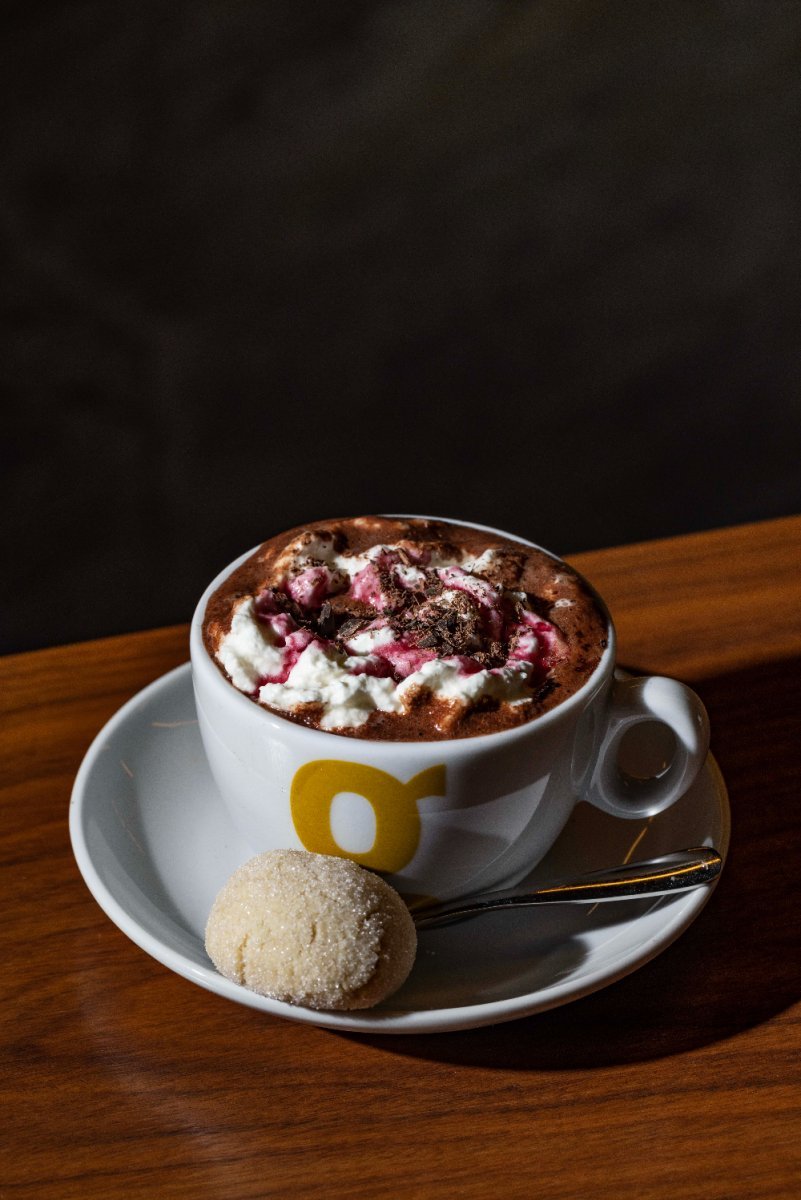 The flavours offered this year at Giovane Caffé are true to the essence of the place, classic and contemporary Italian. This modern and colourful coffee bar in the heart of coal harbour has two creations for your choosing, the Mandorlata Calda and the Amerena Calda.
The latter drink is especially interesting and definitelyone for the cherry fans. Inspired by the Italian dessert Tartofu, this drink is a cherry-infused hot chocolate made with a plant based milk. The topping is a decadent chantilly cream, drizzled with cherry syrup and dusted with chocolate shavings.
A vanilla amaretto cookie completes this Italian masterpiece. Salute!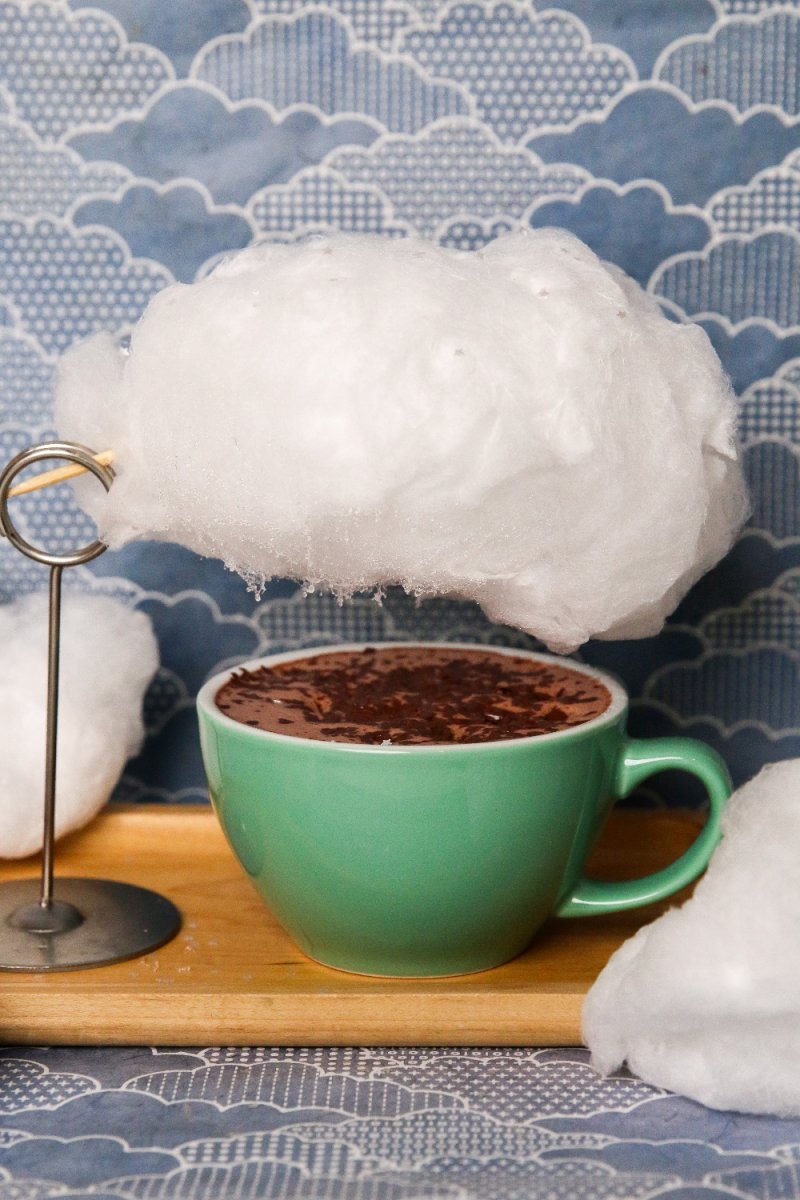 If the flavours of the islands are calling your name, check out the chill vibes of Honolulu Coffee. Bringing an authentic Hawaiian coffee experience, Honolulu Coffee surfed its way over to Vancouver in 2016. Don't be fooled though, their hot chocolate options are anything but laid back when it comes to uniqueness and creativity.
A playful take on Vancouver's infamous weather, Raincover is an inventive display of a 70% dark hot chocolate with pink Himalayan salt, and an actual cloud of cotton candy suspended over the cup. This highly instagrammable and chocolatey moment, will be available as of Janunary 20, 2023.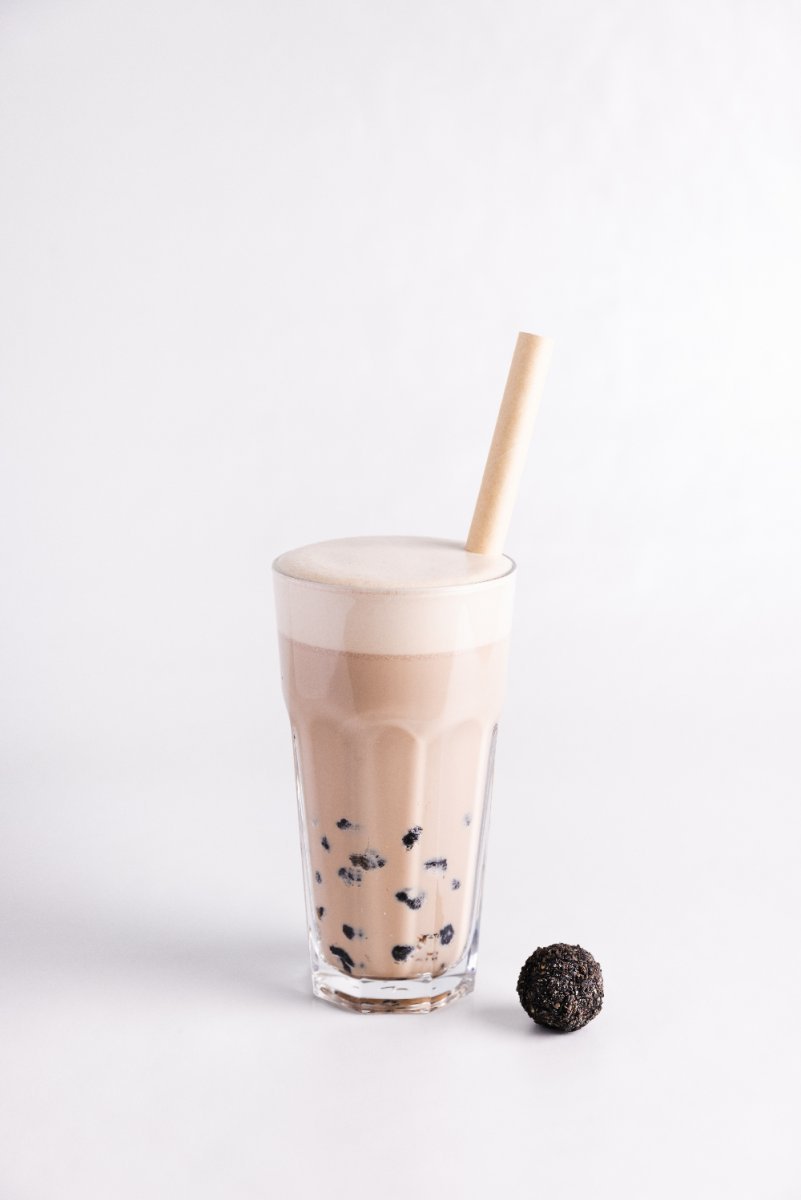 Established in 2010, Kafka's Coffee impressively sources their beans directly from farmers, and roasts them weekly. This community-centric spot's attention to detail and care shines through in their offerings for the festival. Their Boba Boom Choco-Latta features a 40% milk chocolate, made with hojicha milk tea and tapioca pearls.
The black sesame chocolate truffle that comes along with this hot chocolate is the perfect pairing for this boba lover's fantasy.
Motoretta's bright and unpretentious interior is serving up world class gelato and some of the most distinctive hot chocolates on this list. Nestled just behind the convention centre in coal harbour, and captained by award-winning gelato maker Salvatore Boccarossa, this place has two artistic creations to try.
The quirkiest of all festival entries is, undoubtedly, Motoretta's Il Re, which highlight's Italy's "king of cheeses", Parmigiano Reggiano.
This unconventional marriage of savoury and sweet flavours comes together in a blend of milk and dark hot chocolate enriched with notes of Castelvetrano olives. Served with a fruity and sticky guava rotolo cake, the depth of flavour in this offering is one for the adventurous.
This fun collaboration between the popular Italian bakery and cafe and Soirette (i.e. pastry chef Shobna Kannusamy of Wall of Bakers fame) is inspired by the visuals and flavours of Venice. It also may win for having the best name of all of the hot chocolates being served during this year's Greater Vancouver Hot Chocolate Festival.
Panettone-flavoured steamed milk is topped with mascarpone cream, almonds and topped with a paper gondola filled with galani, a famous treat found at the Carnival of Venice.
Located in the Shaw Tower along the seawall, this sports car inspired spot all about energy offers up two health conscious options that make no compromises on flavour. If you're looking for a vegan option, then Super Veloce is the place to head.
Their Testa Arancione hot chocolate creation uses a sugar-free orange zest syrup blended with steamed hot almond milk. This is finished with vegan coconut cream, fresh orange zest, a dusting of cocoa powder and served with a high impact Coconut Rocher Protein Ball.
Head over the Temper Chocolate & Pastry to experience some of the finer things in life! A local legend, their artful hand-crafted chocolates are a centrepiece of their establishment, and are simply beautiful to behold. The West Vancouver vendor's offerings for the festival are sure to be as elegant as the rest of their lineup.
The Duchess is a lemon meringue creation; white hot chocolate infused with lemon. This drink is topped with a toasted marshmallow meringue and served with its pastry inspiration, a mini-lemon tart.
A full list of Greater Vancouver Hot Chocolate Festival 2023 creations are available on the festival's website.