Yes, Valentine's Day is around the corner...and love is arguably in the air, but what I like to smell most at this time of year is the comforting scent of hot chocolate.
Lucky for me (and you), the YYC Hot Chocolate Fest has returned for its 12th year. With over 100+ businesses serving up creative drinks, there is no shortage of hot bevvies to cozy up to in support of Calgary Meals on Wheels.
While every business is happy to partake for the sake of a great cause, many are also hoping to snag one of the festival's winning titles: Best Hot Chocolate, Best Spirited Hot Chocolate and Cup That Runneth Over (i.e. top hot chocolate sales).
Wherever you may sip a hot chocolate in Calgary between February 1-28, feel great knowing that $1-3 from each hot chocolate sold will be donated to Meals on Wheels. The 2022 festival raised more than $79,000 with over 60,000 cups of hot chocolate enjoyed over the month and the charity is hoping that they do even better this year.
The YYC Hot Chocolate Fest has an app to help find an interesting hot chocolate near you (and don't forget to rate 'em after!) but here at Eat North HQ we've honed in on some of the most creative offerings.
Here are 10 unique hot chocolates to try out this month during YYC Hot Chocolate Fest 2023.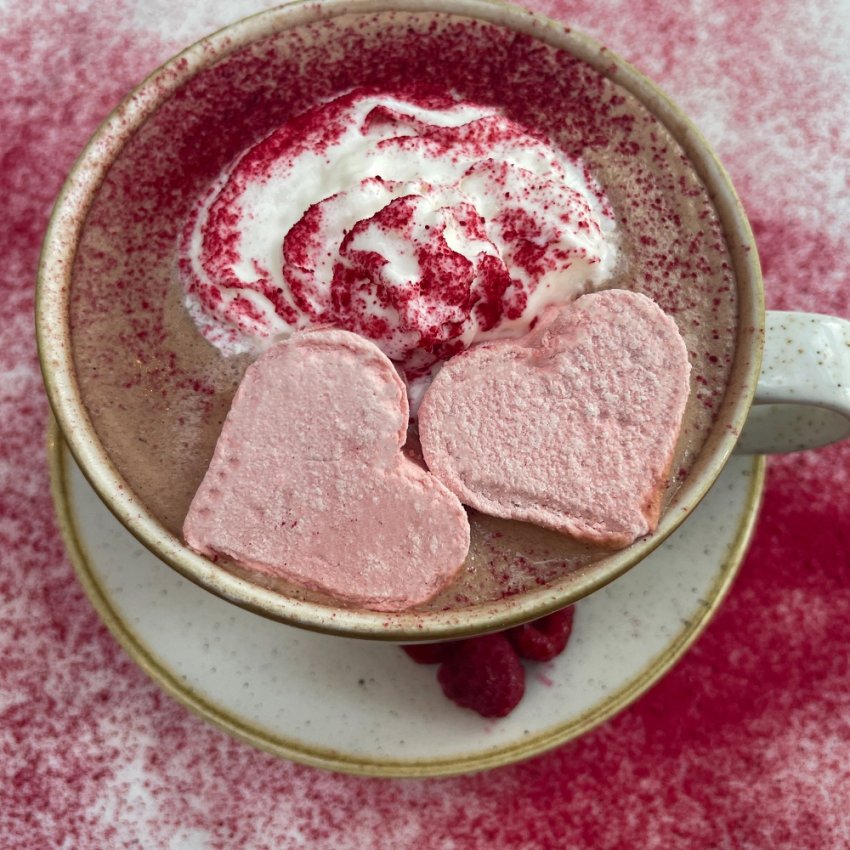 If YYC Hot Chocolate Fest 2023 was handing out awards for Most Photoworthy and Best Valentine's Day Drink, Alforno's Raspberry Hot Chocolate would surely win.
Choose your milk, then wait as raspberry syrup and Alforno Gourmet Chocolate Sauce are swirled in. This beautiful beverage is finished with whipped cream, house-made raspberry marshmallows and raspberry powder.
Treat your Valentine to this hot chocolate at either of Alforno's locations.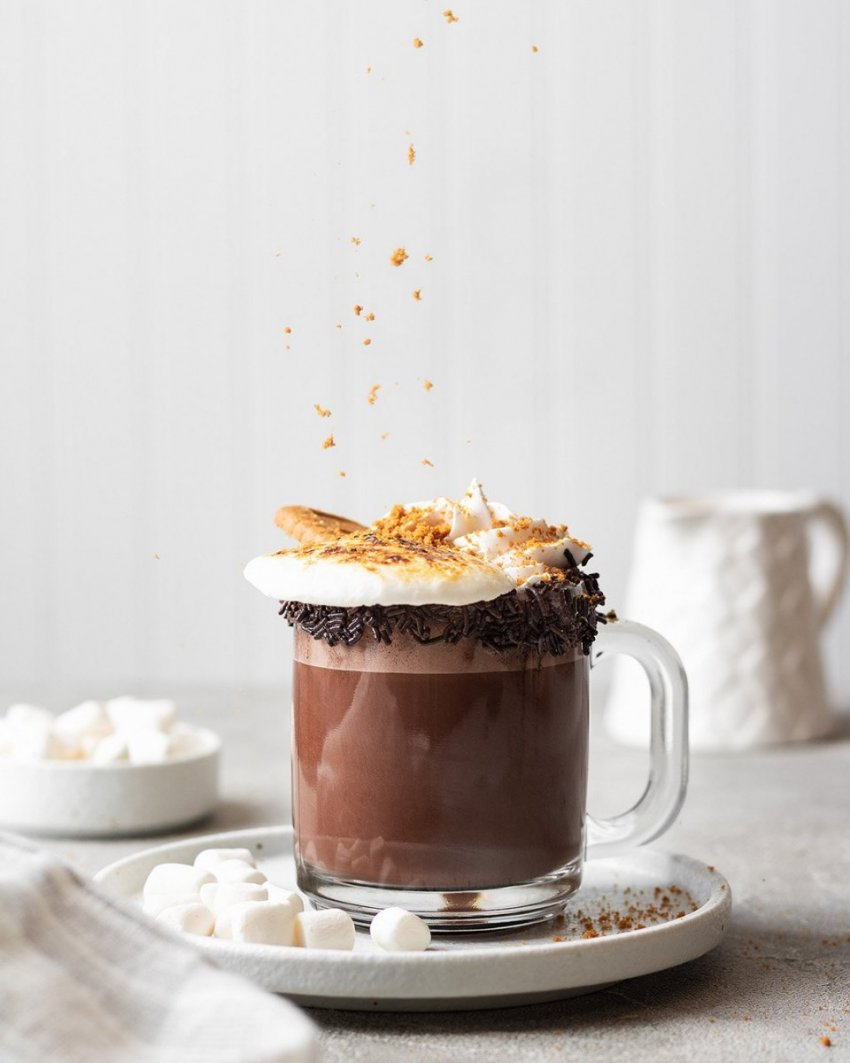 Canela's s'more-inspired creation is one that even non-vegans should stop by to experience.
Using Lotus Biscoff cookie spread and cookie crumbs, this hot chocolate is anything, but a graham cracker knockoff. The cookie butter is infused into the hot chocolate which is then covered with whipped cream and a toasted house-made marshmallow. Ending this whimsical drink at Canela are chocolate sprinkles, cookie crumble and a full-sized cookie for dipping.
Chai and hot chocolate are an underrated combination, but a match made in aromatic heaven.
This year, the award-winning Deane House is brewing a house-made orange chai syrup that will be stirred into melted Valrhona chocolate. The decadent, spiced hot chocolate is finished with a torched house-made marshmallow rim, and accompanied by a white chocolate chai truffle.
Add a shot of spiced rum to really take this drink to the next level.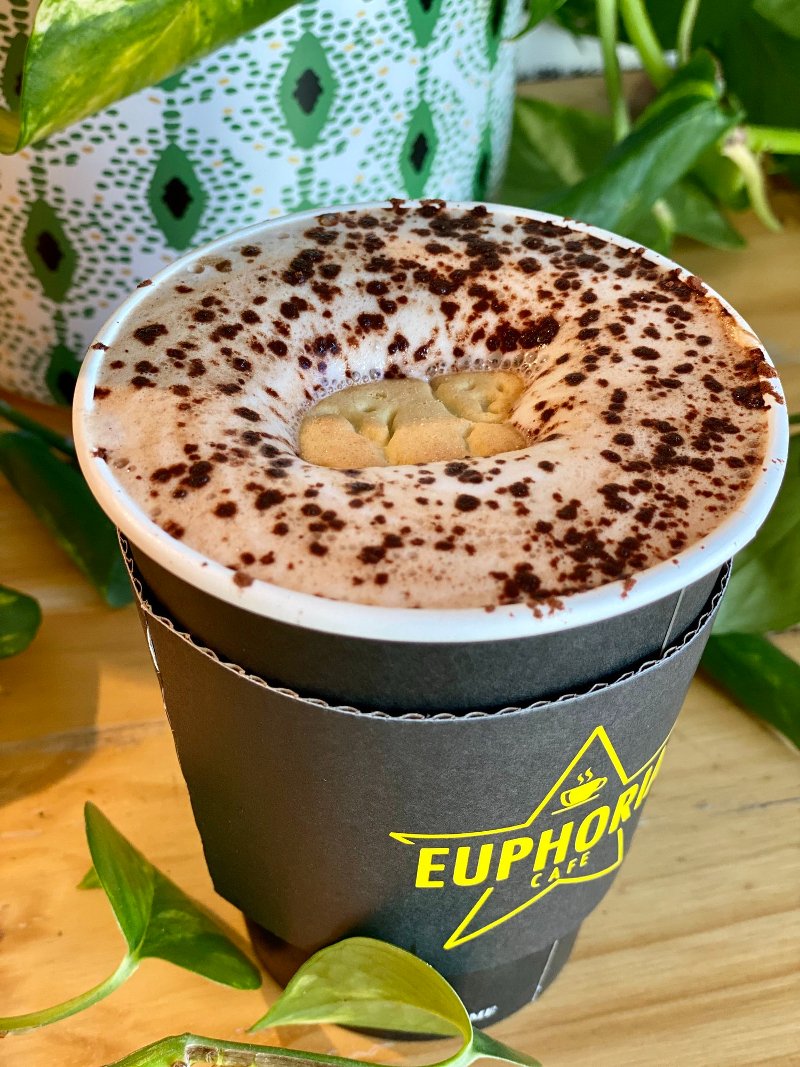 Euphoria Cafe is no stranger to winning YYC Hot Chocolate Fest awards, taking home a total of four over the years. For 2023, they are taking us on an adventure fuelled by childhood treats.
Choose what type of milk you'd like and then semi-sweet chocolate chips (the "animal droppings") and coconut syrup are mixed in to make this hot chocolate's base. Cocoa powder is then sifted on top and a gluten-free animal cracker is dropped in as a playful garnish.
You'll feel like a kid at the zoo sipping this one!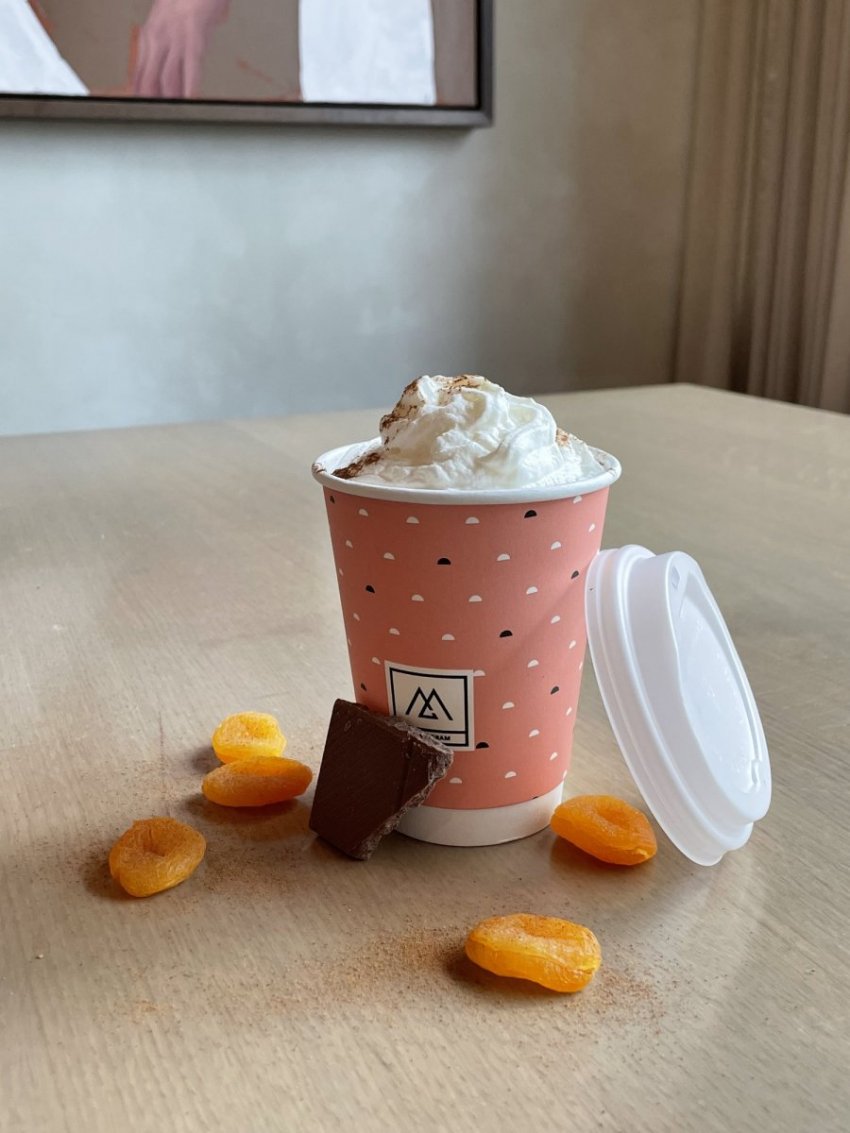 First-time participant Fonda Fora is serving up an elaborate hot chocolate with, not surprisingly, a Mexican twist.
Starting with a white mole sauce infused with cinnamon, cloves and a touch of almond, they'll add apricot all-spice purée, chocolate syrup, steamed milk, Licor 43 (a Spanish liquor), Butter Ripple Schnapps and Canadian Rye Whiskey. It's topped off with a horchata whipped cream and, well, sounds pretty much like heaven.
(An alcohol-free version of Fonda Fora's creation is also available to order.)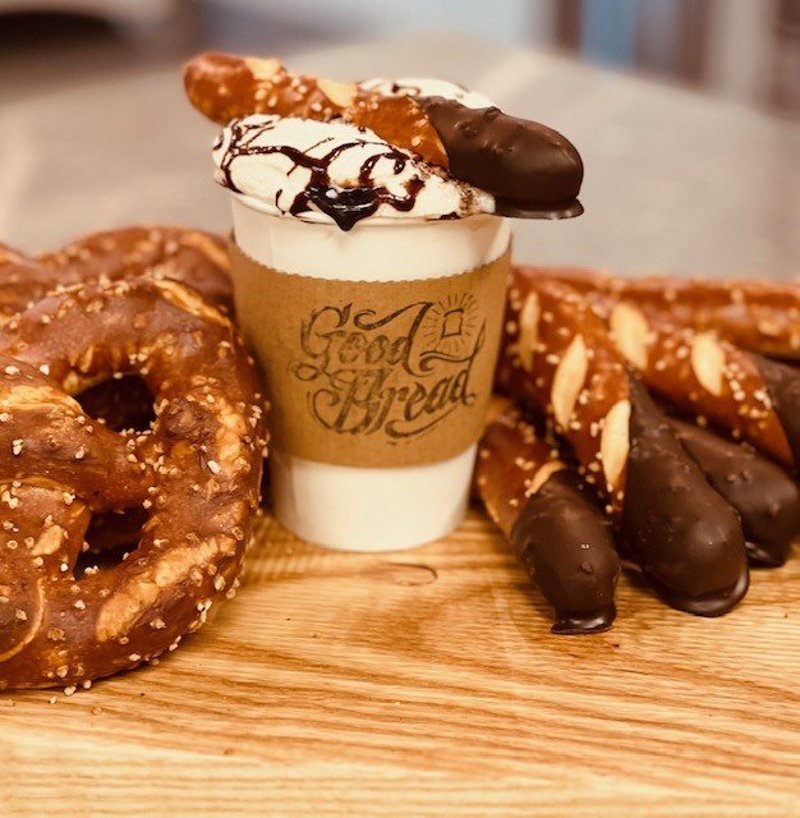 This still-under-the-radar bakery in Calgary's SE suburbs may just be the best kept secret of this year's YYC Hot Chocolate Fest.
Located on the corner of Heritage Drive and Fairmount Drive, their no-frills hot chocolate is amped up by a little whipped cream (of course), but most importantly, a chocolate-dipped house-made pretzel stick.
A little salt is always a welcomed complement to chocolate, and when the salty component (i.e. Good Bread's pretzel) tastes this good, you might even end up buying some of Good Bread's baked goods too.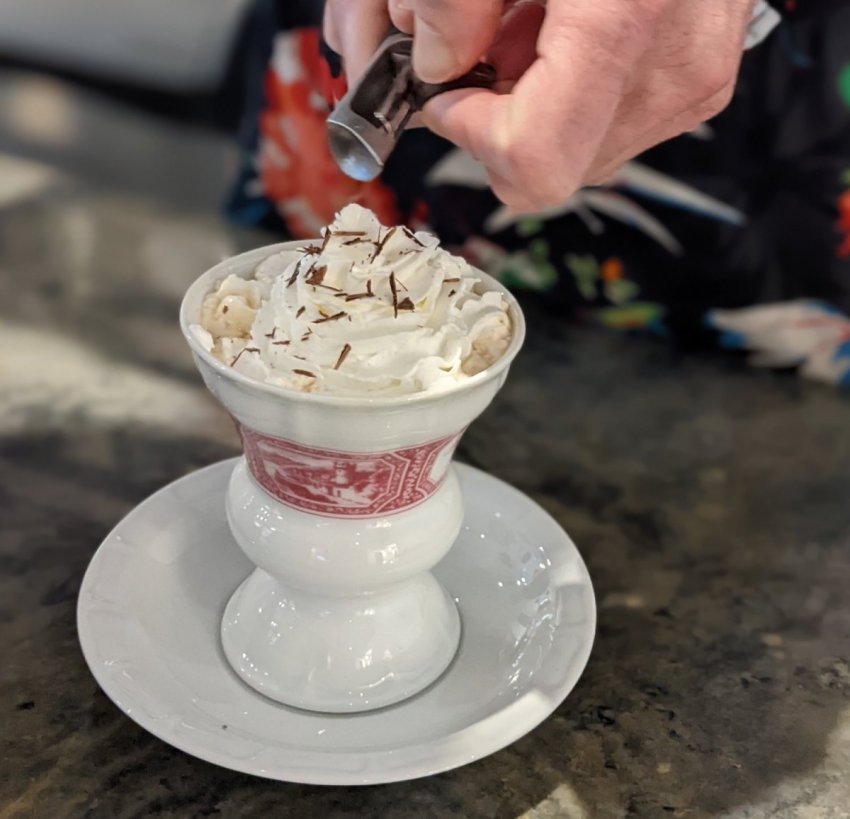 Kaffeklatsch's Rüdesheimer Kakao is one of YYC Hot Chocolate Fest's few vegan options.
Based on a hot German cocktail, the coffee pop-up uses local cacao from GOLDIE, apple brandy and whipped coconut cream to bring its indulgent drink to life. If you're looking for a caffeine fix, Kaffeklatsch can add in a shot of espresso into the mix too.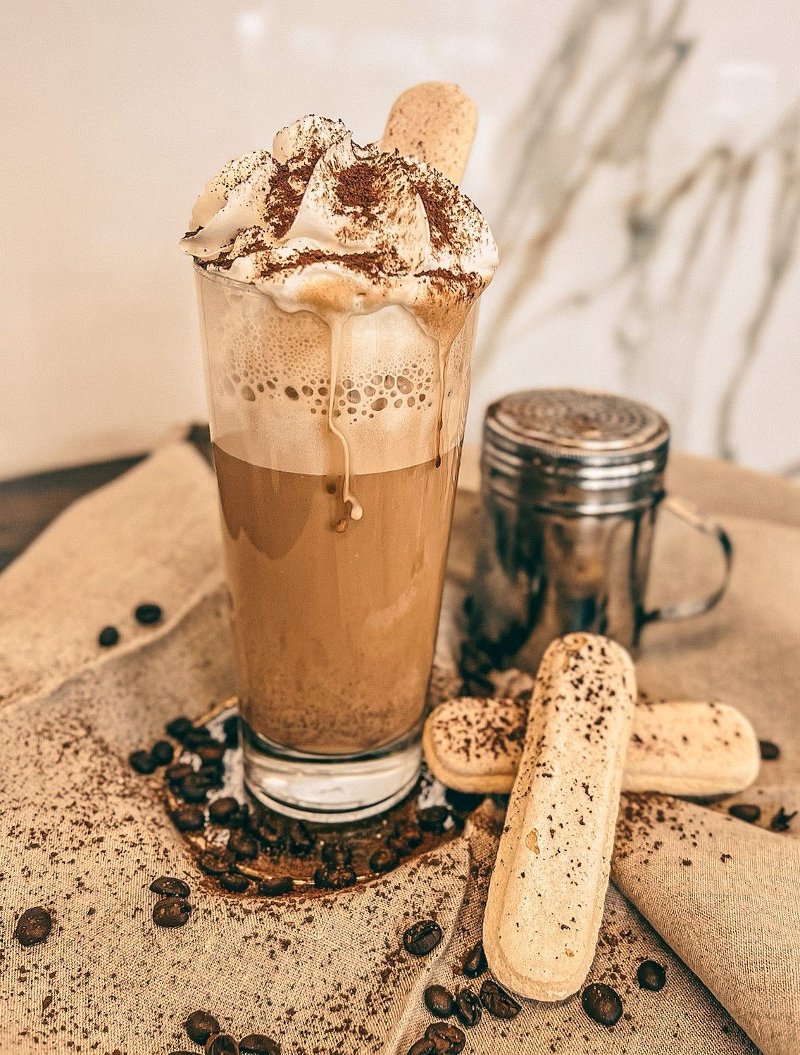 If you're a coffee lover, best head to Lina's Italian Market to try their Treviso 1800—a tiramisu-inspired hot chocolate.
White and dark chocolate, along with espresso are combined in this drink's base. It's then topped with a generous dollop of mascarpone whipped cream and dusted with cocoa powder. Use the accompanying ladyfinger as a spoon to treat this hot chocolate like a dessert. (It might as well be one.)
You can try the Treviso 1800 at any of Lina's Italian Market's four locations around Calgary.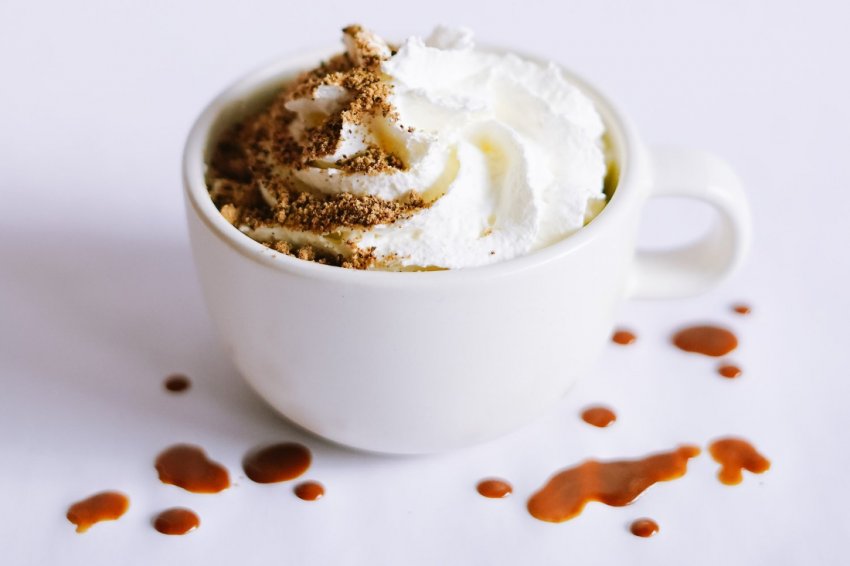 Monogram has our mouth watering with the sweet-and-salty-meets-umami description of their funky hot chocolate.
Using miso and brown sugar, Monogram creates a caramel sauce that is blended into a smooth white chocolate. Whipped cream and a crunchy seed and coffee crumble complete this hot chocolate. Above all else, we're excited to find out how the miso's umami flavour translates into a hot chocolate.
You can find what we would describe as YYC Hot Chocolate Fest's most inventive creation for 2023 at any of Monogram Coffee's Calgary locations.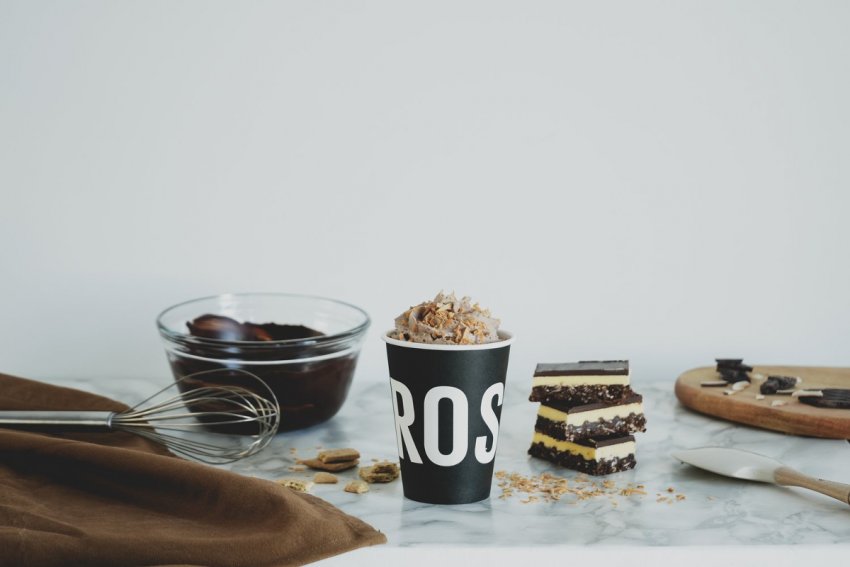 Created in the spirit of one of Canada's most iconic desserts, Rosso's Nanamio Cream Hot Chocolate takes classic nanaimo bar ingredients and layers them in a fun, drinkable way.
A white hot chocolate base gets steamed together with "notes" of graham crackers and vanilla custard before being topped with a chocolate whipped cream and a toasted coconut flake garnish. Consider it a Nanamio bar in liquid form.
This cup of true Canadiana is available at all five Rosso locations across Calgary.
For a complete list of Calgary area businesses participating in the 12th annual YYC Hot Chocolate Fest 2023, head to the festival's website.