From spending their days around numbers in the finance industry, to following their dreams of buying a vineyard and making wine, Cynthia and David Enns have done want many hope to when they started Laughing Stock Vineyards in Penticton, British Columbia.
Born in Edmonton, this husband and wife team has a combined 30 years in the finance world, but they always had a love of wine with a passion for red. So, they took the leap into the wine business, but not before they did some research, looking at Oregon, New Zealand and France.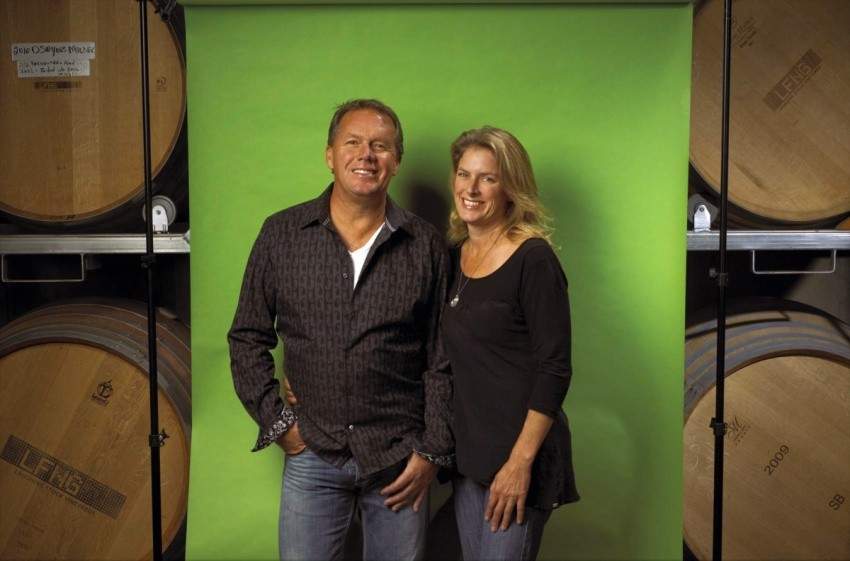 However, in the early 2000s, they learned that B.C. was creating some very interesting reds. They were sold. In 2003, they invested everything into wine.
"Friends, colleagues and family members thought we were crazy," says Cynthia.
David had already dabbled in wine making, creating small batches in their garage, a project which he called Laughing Stock.
Clearly not enough as a base for the new operation, David's expanded his knowledge by enrolling in various courses at UC Davis in California, then apprenticing under some very well-known winemakers in the Okanagan.
"You learn by doing. You have to go through the whole process from vine to bottle. As a small business, there aren't enough hours in the day. My son was four years old when we took over the vineyard. It's a 24-7 job that can be hard to juggle," adds Cynthia.
In 2005, their first vintage hit the market, but this wasn't without challenges along the way.
Every growing season can be different, mother nature can be unpredictable, and it was a big learning curve.
"It's funny when we look back; we could have hired a winemaker. Why didn't we do that?" laughs Cynthia.
Today, David handles the wine making and researches into new wine technologies, while Cynthia handles the business and vineyard side of the business.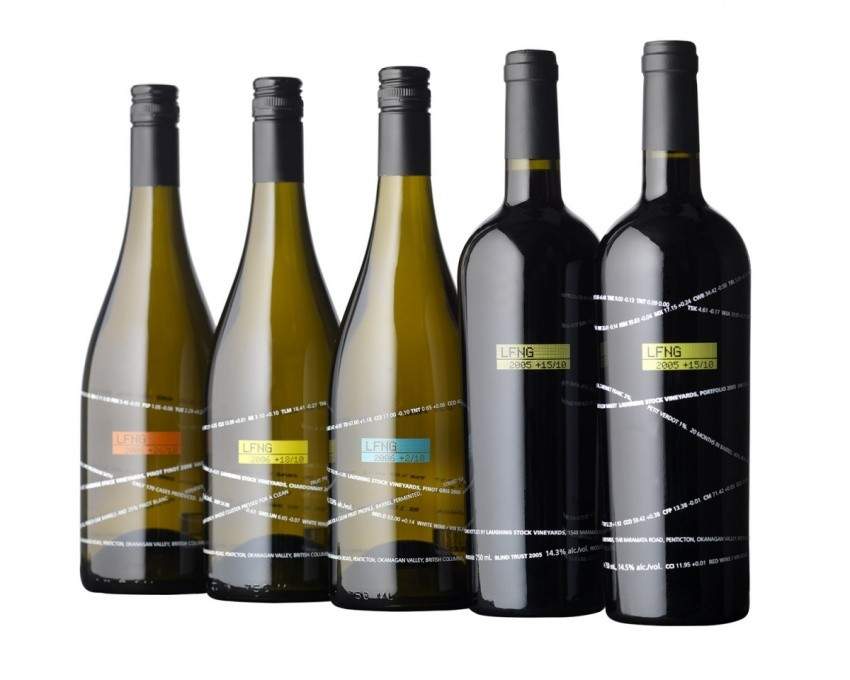 Producing 7,000 cases a year, Laughing Stock is considered small in the global wine industry, but both David and Cynthia say they are surprised at how well they've done.
"We don't focus on making many different types of wine; we make six. We continue to explore different ways to make our wine better. We have developed a strong relationship with our customers and have one of the largest wine clubs in Canada," says Cynthia.
Their strategy has clearly paid off, winning Laughing Stock Vineyard a number of wine awards.
Cynthia says the B.C. wine industry is getting better at telling their story internationally. There's more vineyards, more competition, but more support.
Despite the growth in the B.C. wine industry--when Laughing Stock started, they were the ninth Naramata Bench Vineyard; there's now more than 30--Cynthia and David plan on staying small with the focus on creating the best quality of wine. The duo plans on capping production. The facility is at full capacity and its wines continue to sell out year after year.
"I've learnt a lot over the years on the vineyard. I don't panic as much as I used to. There are some things you can control and some things you can't. But you can make wine you like to drink," says Cynthia.