The challenges on popular TV series Iron Chef Canada, are never easy, but yesterday, the bar rose even higher when the executive chef of Langdon Hall, Jason Bangerter, went up against iconic Canadian chef Lynn Crawford in a battle of venison.
"I was excited when venison was revealed as the secret ingredient," admits Bangerter. "I love game and I come from a family of hunters on my dad's side."
Having only an hour to prepare five sophisticated dishes, Bangerter and his two sous chefs, Philippe de Montbrun and Dan Angus, approached the challenge with Langdon Hall's typical style, authenticity and quality. "We served our first dish on sunflowers from Langdon's garden with one of my favourite ingredients—truffle," explains Bangerter.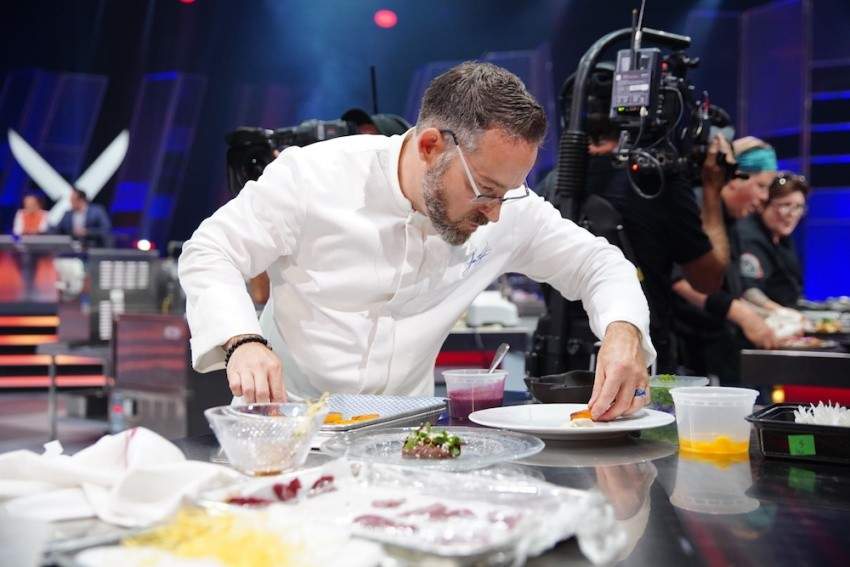 The judging panel of acclaimed critics--Suresh Doss, Marie-Claude Lortie and Jonathan Cheung--appreciated Bangerter's tactic and awarded the chef 13 points for his first dish. Nailing one dish after another, the Langdon Hall team won the battle.
If you didn't have a chance to enjoy yesterday's episode of Iron Chef Canada, you can catch it online on Food Network Canada.