It seems like only yesterday I was sitting in front of my parents' television with a bowl of chips watching Iron Chef. Alas, that was almost 20 years ago that Food Network first brought a dubbed version of the famous Japanese culinary competition series to North American audiences in 1999. The American franchise (i.e. Iron Chef America) was born in 2005 and has since led to a variety of spin-off productions like The New Iron Chef, which had a five-season run and the more recent Iron Chef Gauntlet, which saw Top Chef Canada: All-Stars winner and Top Chef Canada season one winner Dale Mackay competing for the title.
Earlier this year, Corus Entertainment announced it had partnered up with Proper Television (CTV's MasterChef Canada and CBC's The Great Canadian Baking Show) for a Canadian version of Iron Chef. Iron Chef Canada went into production in the late summer and will air its premiere episode on October 17.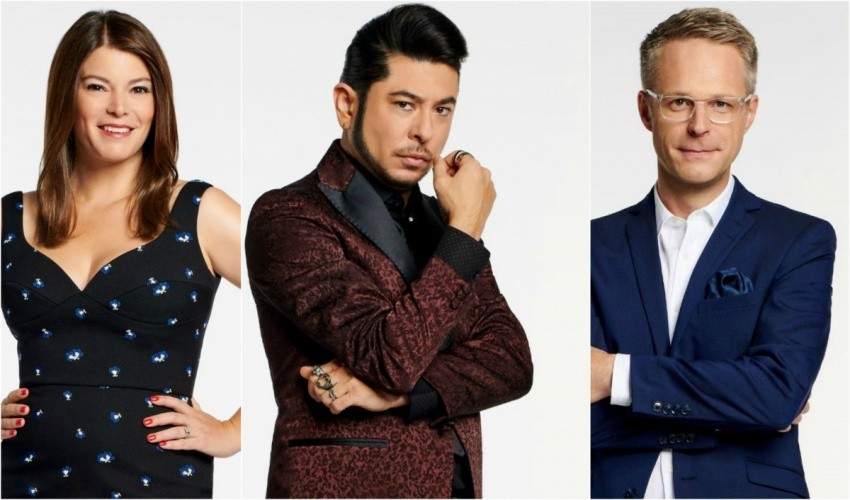 The show's line-up of Iron Chefs are no stranger to the media world and include Lynn Crawford, Hugh Acheson, Amanda Cohen, as well as Cactus Club's Rob Feenie and Susur Lee. The role of host has been given to Gail Simmons, a Toronto native and Top Chef judge, and Chris Nuttall-Smith will be the series' floor reporter. The role of the show's famous chairman will be played Vancouver actor Jai West.
"We are ecstatic to introduce a truly authentic Canadian version of this immensely popular format to viewers across the country," said Lisa Godfrey, vice president of original content at Corus Entertainment. "With the stellar all-Canadian cast at the forefront and a roster of legendary Iron Chefs battling some of the most talented chefs in the country, the culinary showdowns are sure to be must-see events."
Like its Iron Chef predecessors, the Canadian version will follow the same format where the challenger and the chosen Iron Chef each have 60 minutes to prepare five dishes using a featured "secret ingredient" and the chef with the highest score from the rotating judging panel wins the battle.
Food Network Canada has yet to release the list of Canadian chefs who compete in kitchen stadium against the Iron Chef roster, but I think it's safe to bet that we'll be seeing plenty of familiar faces and plenty of Top Chef Canada alumni.