Already known for its refined service, impeccable wine list and stunning plates of food, the Fairmont Pacific Rim's restaurant Botanist is elevating things even further next month with a two-night collaboration between executive chef Hector Laguna and the internationally acclaimed chef/owner of Singapore's Odette, Julien Royer.
The two chefs will be collaborating on February 22 and 23 with a seven-course tasting menu that connects the modern French cuisine of Odette and Pacific Northwest flavours chef Laguna injects into his menu at Botanist. Chef Royer, inspired by his grandmother's cuisine, will serve and profile three of his creations from the kitchen of Odette, while chef Laguna will design three original dishes that reflect the botany of the region. His restaurant has received plenty of international recognition, including Asia's 50 Best Restaurants 2017 list at 9th place as well as the World's 50 Best Restaurants 2017 at 86th place.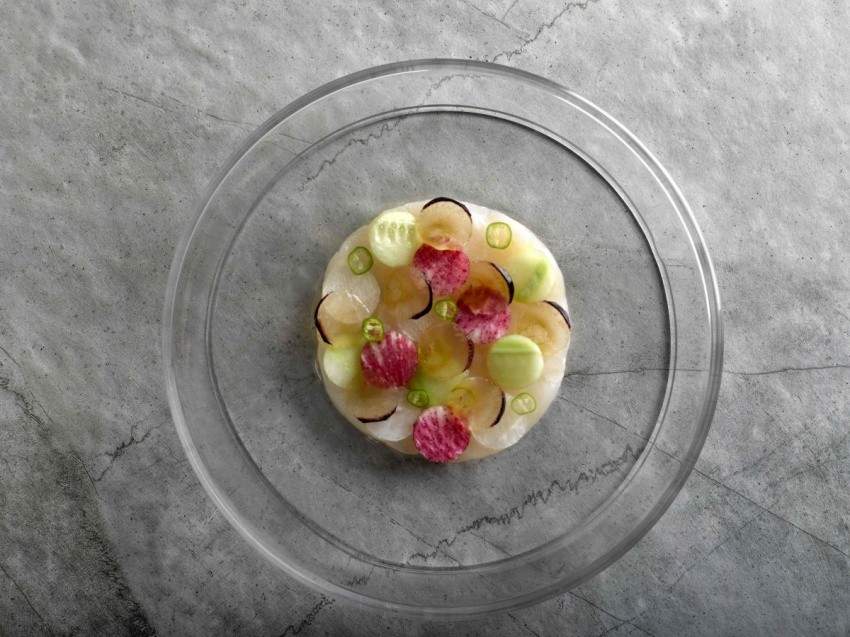 scallop course from Odette's tasting menu.
"It's an honour to welcome Chef Julien Royer to the Botanist kitchen," says Laguna. "Our philosophies are similar in that cooking with honesty and sourcing the best ingredients available in season will showcase their purest version, which will be illustrated in each course of our menu."
To further complement the Michelin-starred collaboration dinner, wine pairings by wine director Jill Spoor are offered to guests. Advanced reservations and tickets can only be purchased by contacting Botanist directly.