With the Michelin Guide announcement happening in Vancouver this week, more food-loving eyes are on the city than ever before.
Having a restaurant that stands out on the West Coast is difficult due to the ever-continuing proliferation of buzzworthy new eateries. It's more difficult, still, for restaurants inside hotel properties to stand out from the pack, but Botanist at Fairmont Pacific Rim is a premier example of how it can be done.
Since opening in 2017, the restaurant and its associated bar (Botanist Bar) has accumulated plenty of accolades locally, regionally and internationally. Executive chef Hector Laguna has been leading the kitchen since day one and keeps things ever inventive. It's his mantra rooted in creativity that keeps both locals and tourists coming back again and again.
"Our goal since Botanist's inception has been to create our own identity apart from the hotel, and as a result, it has transformed into a restaurant destination in itself. We have a clear idea of the experience that we want to create for our guests and we do it to the best of our abilities," says Laguna.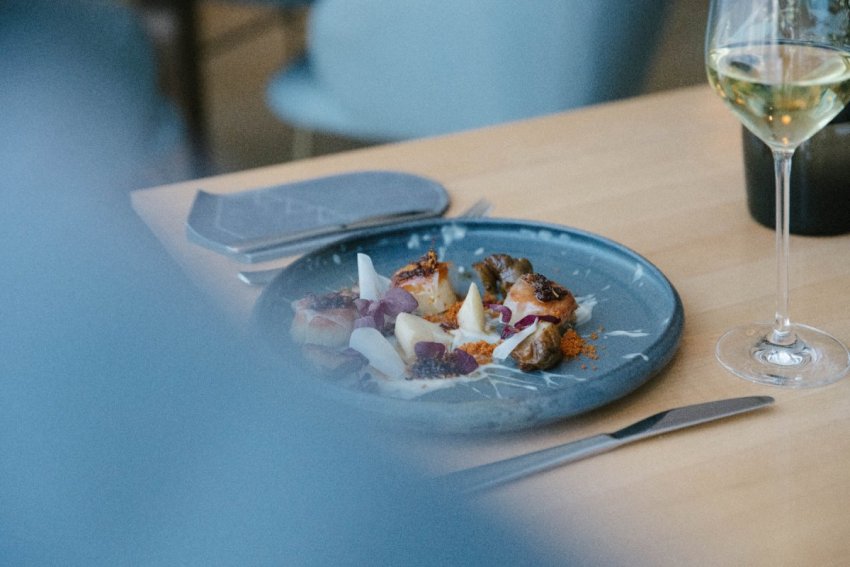 The menu is constantly making headway for further imagination and innovation season by season, but does boast cornerstone elements of particular dishes like B.C. scallops and Western-Canadian-raised wagyu beef. Currently, the wagyu beef carpaccio is a stunner with dotted with truffle aioli, pickled vegetables, nasturtiums and greens and crispy pieces of puffed beef tendon. The smoked carrot and beet salad with house-made burrata is also a beautiful example of how seasonality and technical ability come together here.
Outside of the restaurant menus, Laguna is also keen to collaborate with chefs and bartenders from other parts of the world. On November 2 and 3, the world-renowned Mexico City bar Hanky Panky Cocktail Bar will be creating a one-of-a-kind six-course menu and cocktail experience with Laguna, and Botanist Bar's Jeff Savage.
Seats for this dinner are $225 and can be confirmed via OpenTable.
The chef says collaborations with top-tier talents like this are a driver in keeping him and his kitchen team inspired.
"It's so important to connect with people from other parts of the world, to share our passion and our ideas. As much as we enjoy bringing these amazing chefs and mixologists, our main goal is to let our guests know that we appreciate them and providing them with these experiences is the best way for us to do it."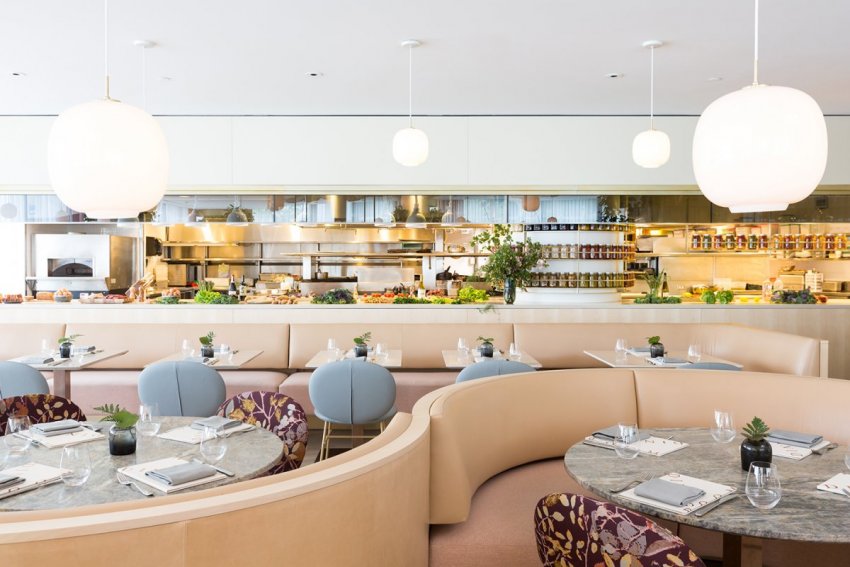 Helping amplify what's on one's plate is a striking dining room and terrace that embraces a softer colour palette of pink, tan, white and green. Botanist's front-of-house staff are informed and detail-oriented without being pretentious, and if you want a cocktail, it hardly gets better than having your drink crafted at the award-winning Botanist Bar and Cocktail Lab...by head bartender Jeff Savage, if you're lucky!
All of this is to say that Botanist is certainly an ideal candidate for a Michelin star when Vancouver's first-ever guide is unveiled this week.
"I believe the food scene in Vancouver has been at a very high-level for a long time now," he says. "The city has a large offering of exceptional and well diversified restaurants, coupled with an ever-burgeoning tourism industry, makes for the perfect Michelin city. Our invaluable dining scene is full of talent that deserves international recognition."
Botanist is located inside the Fairmont Pacific Rim (1038 Canada Pl) and open for dinner service Tuesdays to Saturdays from 5:30 p.m. to 10 p.m. as well as weekday breakfast and weekend brunch.