Since it opened in mid-2017, the Fairmont Pacific Rim's restaurant and bar, Botanist, has made plenty of waves in local, regional and national food circles for many reasons. The dining room itself is worthy of praise for its finessed interior accented by lush greenery, an elegant outdoor terrace that's currently hit peak popularity given the time of year and an attention to branding detail that goes right down to the slate slabs that your cutlery rests on.
Botanist's cocktail bar and lab, though, has been a large component of generating buzz for this Fairmont property as its offerings are something one hardly has the opportunity to experience in Canada. Conceptualized by the Fairmont Pacific Rim's beverage director and award-winning bartender, Grant Sceney, the Botanist bar boasts drinks that are anything but ordinary, several of which arrive in front of you with showstopping presentations.
Sceney's "lab" is, perhaps, best described as a bartender's studio of epic proportions that encourages creativity from all members of his team, as well as space to prepare and experiment with ingredients to develop house-made tinctures, shrubs, syrups and more. The spare-no-expense space boasts plenty of industrial kitchen equipment to further elevate their drink recipes, encouraging a more culinary-forward approach to the drink menu. Save BarChef in Toronto, there aren't many places taking a cocktail program this seriously in Canada.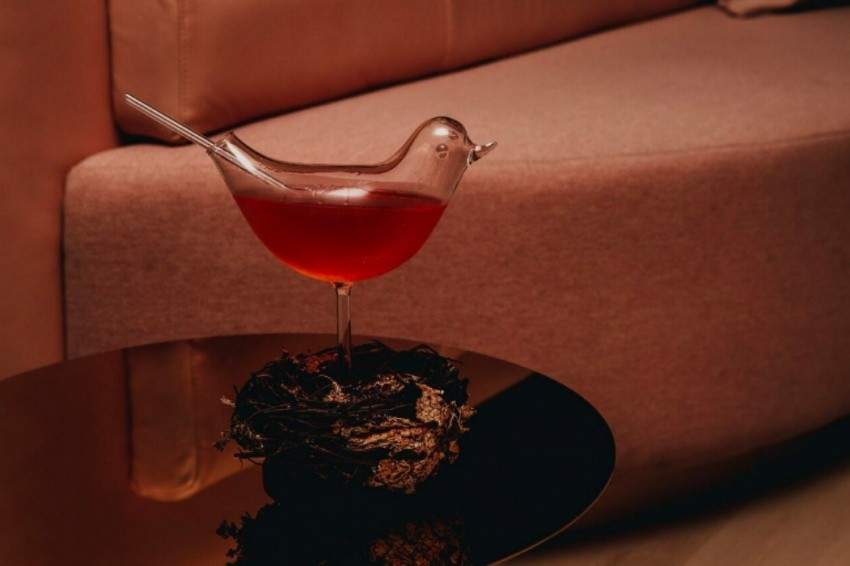 As such, Sceney's vision at the Botanist bar and lab has led to a nomination in Tales of The Cocktail's 12th Annual Spirited Awards in the Best New International Bar category.
"We are thrilled to be shortlisted in a category alongside the world's best new bars," says Sceney. "We've had a lot of fun with the cocktail program development, and the entire bar team at Botanist has worked incredibly hard from conceptualization, and then to be recognized at this calibre with the other nominees is humbling. A big thank you goes to everyone who believed in the dream and has supported us along the way."
To make the nomination even more impressive, Botanist is the sole North American establishment and up against nine other nominees, including Two Schmucks (Barcelona), Waeska Bar at The Mandrake (London) and The Old Man (Hong Kong).
This year, the festival said it had over 1,000 nominees in 25 award categories and votes from 150 international judges to help narrow each category done to ten finalists apiece. The Spirited Awards will be announced at a ceremony on July 21 in New Orleans, the birthplace of some of the world's finest classic cocktails and the home base of Tales of The Cocktail.