How many meals per day could you possibly prepare in a day? Chef José Andrés and his team of volunteers prepare over 100,000 meals daily in various cities in Puerto Rico for people affected by Hurricane Maria.
Shifting the focus from serving much needed meals to something that's perhaps unnecessary, Macsween of Edinburgh has decided to export offal-less haggis to Canada. Whether that's good news or bad news is up for debate. Also a hot topic this week is the new enRoute magazine Canada's Best New Restaurants 2017 list.
What's not up for debate is food recalls, and this week, fish from two Toronto store have been recalled due to risk of botulism.
(Haggis photo from Wikimedia Commons; #ChefsforPuertoRico photo from Twitter.)
José Andrés cooks for people devastated by Hurricane Maria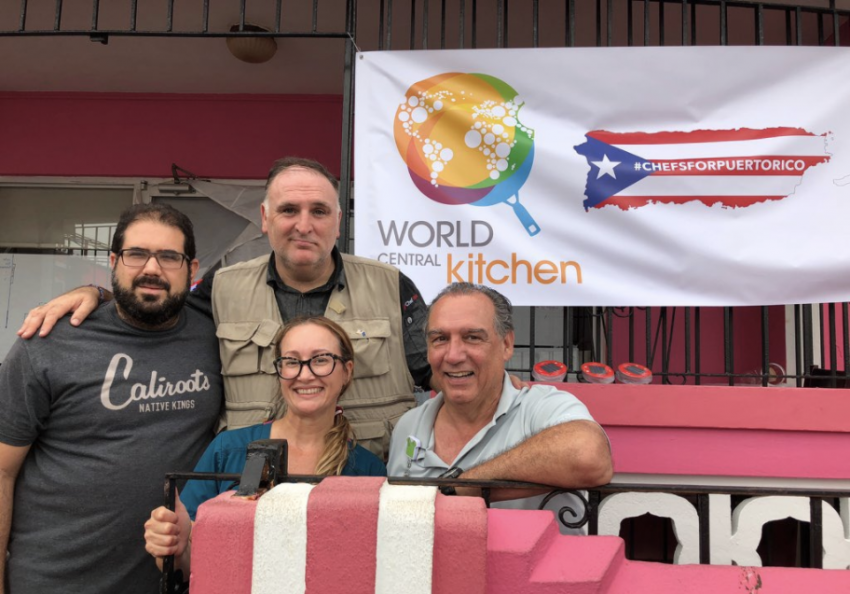 Chef José Andrés serves more than 100,000 meals daily in Puerto Rico to those affected by Hurricane Maria. With his non-profit, World Central Kitchen, Andrés set up multiple kitchens across the country, recruited volunteers and delivers food even to people in remote areas.
Read more about this inspiring story at Eater.
One restaurant closes down while another opens in Regina
The Flip Eatery and Drink announced it will close down after six years of putting smiles on the faces of Regina foodies. However, with a loss of one food gem, another one arrives! Ayden Kitchen and Bar, which right now uplifts Saskatoon's food scene, will open in the Saskatchewan capital soon!
Read more about the story at CBC News.
Offal-less haggis is coming to Canada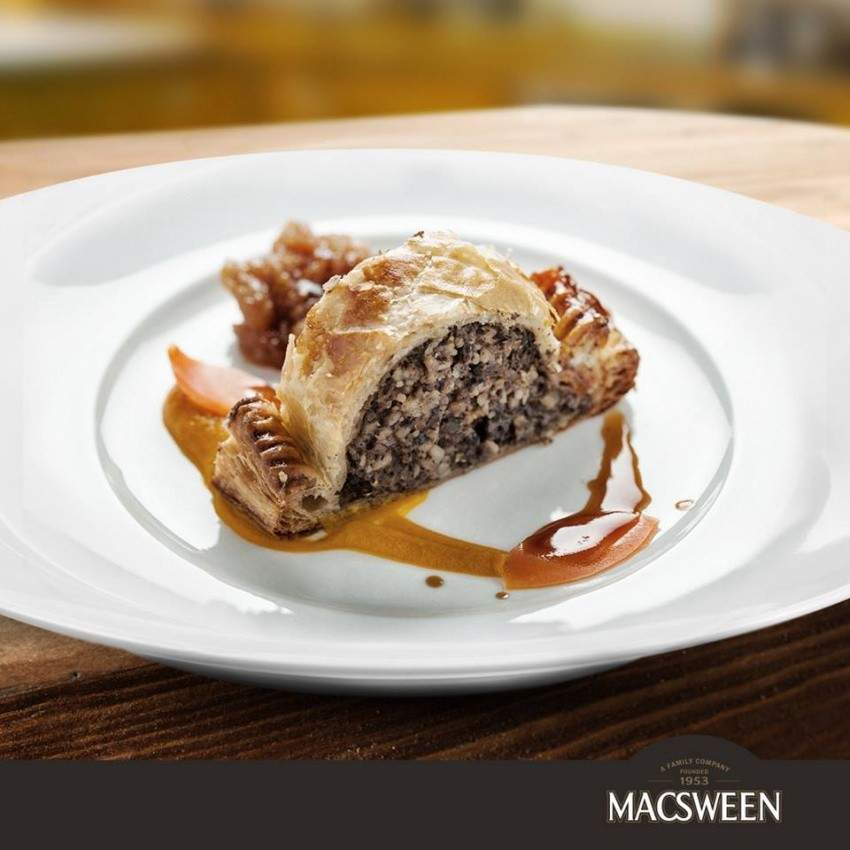 To satisfy taste the buds of Scottish traditionalists living in Canada, Macsween of Edinburgh has created offal-less haggis. It will soon export them to Canada without violating the offal-ban. Read about the reactions of chefs who are not excited about this fake Scottish dish in the Toronto Star.
McCain foods celebrates 60 years in business and expands production
McCain foods celebrated its 60th birthday and with that, opened a new facility in Florenceville-Bristol, N.B. This $65 million project boosts the local economy and creates more than 40 new jobs in the area. Read more about Canada's largest capacity expansion investment in the last 10 years in Food in Canada.
The Baker Sisters show is coming on Food Network Canada
If you have a sweet tooth, you will definitely enjoy the new Baker Sisters show premiering on Food Network Canada this Friday! In addition to delicious new dessert discoveries, the sisters will give their secret for less sweet and firm butter tarts. Make sure to have some baked goods on hand - you'll crave them after watching!
Read more about the show at TV, eh?
Quebec City's Battuto takes top spot on enRoute's Canada's Best New Restaurants 2017 list
enRoute magazine's Canada's Best New Restaurants 2017 list was release yesterday and although there were four restaurants from Alberta on the list of 10, it was Quebec City's Battuto that landed first place. The inimate trattoria impresses with dishes like Charlevoix-pork lonza and grilled octopus.
Check out the entire list from enRoute.
Illegal lobster sales in Nova Scotia
While we get to eat lobsters year-round, there are strict rules around lobster harvesting. In Nova Scotia, fishermen have protested against the illegal selling of lobsters by Indigenous fishermen before the season begins.
More on this from the Toronto Star.
Fish recall in Toronto from botulism risk
Eating fish may be good for your health, but be aware of the source. Last week, the Canadian Food Inspection Agency issued a recall for fish sold at Yummy Market in northern Toronto and Maple, Ontario due to botulism risk.
Read more about the story from the Toronto Star.