Last week's food news was all about fresh and delicious foods.
People on the East Coast are ensuring that everyone has access to fresh produce. While the creators of The Collaboration in Agrifood New Brunswick project provide fresh vegetables and fruits to more than a dozen of the province's schools, the Ottawa Food Bank is preparing for its fresh food drives to increase its supplies after a rough summer.
Chef Andrea Carlson not only cooks healthy and popular dishes on land in Vancouver, but she can also prepare it anywhere you can imagine, even on an icebreaker in northern Canada.
If you prefer the delicious smell of fried food from a food truck over fresh produce, you should head to Winnipeg's ManyFest to taste some of the best foods from this year's winners of food truck wars.
Fresh produce in New Brunswick schools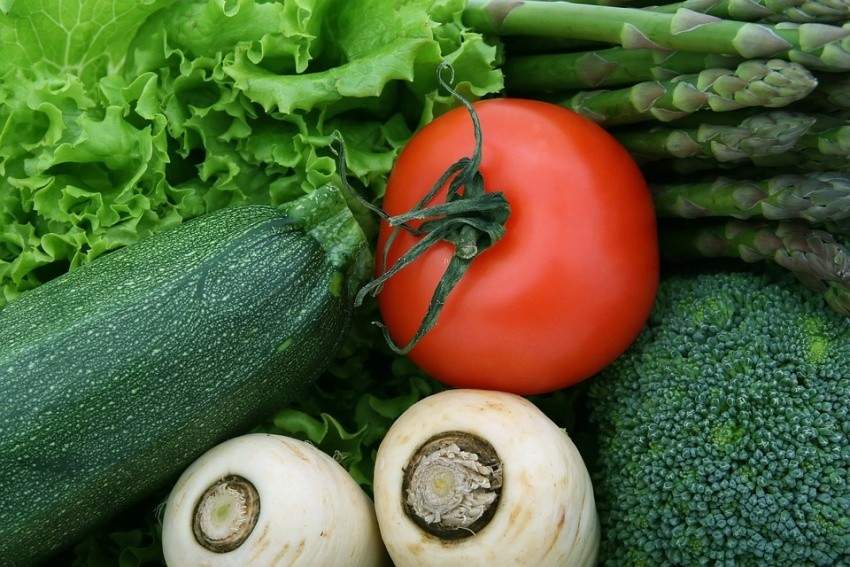 Non-profits, farmers, and food-service providers in New Brunswick took matters into their own hands regarding the lack of healthy and fresh food in schools. The Collaboration in Agrifood New Brunswick will supply students in more than 15 schools across the province with fresh produce, and they already have a plan on how to supply these schools over the winter as well.
Read more about the story at CBC News.
Chef Andrea Carlson cooks on the Northwest Passage journey
Vancouver chef and restaurant owner, Andrea Carlson, took a part in Canada's C3 journey that was organized to celebrate Canada's 150th Anniversary. How did Carlson, known for her passion for local food sourcing, tackle the task of cooking on board the icebreaker from Cambridge Bay to Kugluktuk in Nunavut for the entire crew? Read more about the creative meals Carlson prepared during the Northwest Passage at CBC News.
Amazon's purchase of Whole Foods has impact on classes
Healthier food might become more accessible for lower-income classes in the United States. Amazon started dropping prices on some Whole Foods products after its purchase. Experts rush in to analyze the blend of the two distinct markets and its impact.
The best food trucks of Winnipeg's ManyFest
The votes are in and Winnipeg's ManyFest announced the winners of its legendary food truck wars. Their food specialties range from grilled foods to churros. If you would like to taste the winning creations of these "food-truck kings", hurry up! The festival is over this Sunday!
Read the story at CBC News to find out who were the other food truck winners.
The Ottawa Food Bank holds fresh food drives
Unfavourable weather left the Ottawa Food Bank short on fresh produce. The Food Bank decided to organize its first ever fresh food drives in four different Ottawa grocery stores. Read more about the list of items the food bank needs, and the time and locations of the fresh food drives at CTV News.