Winters in Montreal are brutal. Humidity plus the cold make for freezing temperatures that chill you to the bone, and convince you that warmth will never come again. Fast forward to summertime, when the weather is equally extreme, except that it marks the opposite end of the spectrum. Relentless heat makes you beg for air conditioning, and just as much for refreshing cocktails.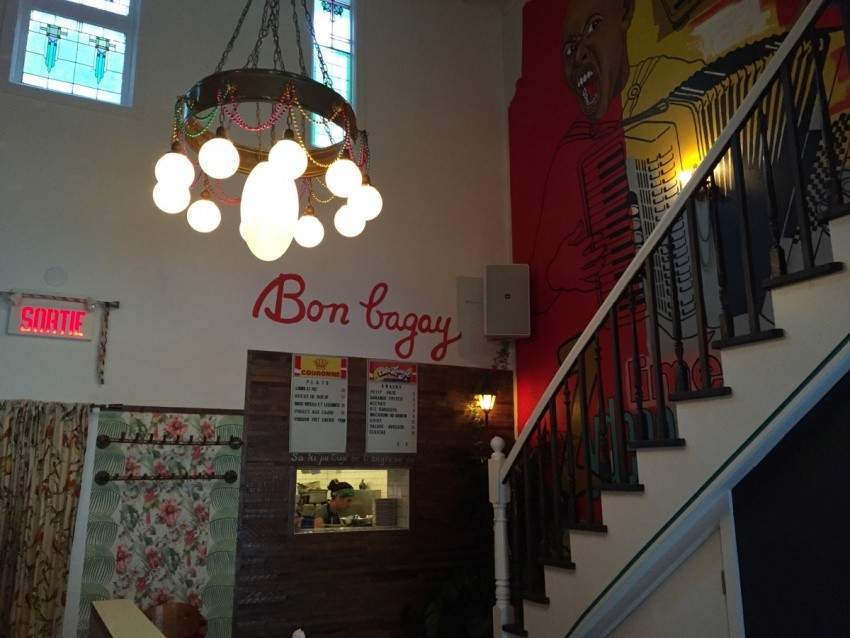 Luckily, there's Agrikol, Montreal's newest and greatest Haitian rhum bar. Opened in partnership between husband and wife team Roland Jean and Jen Agg, of the Black Hoof and Rhum Corner in Toronto, and Arcade Fire's Win Butler and Régine Chassagne, it's a mish-mash of cultural backgrounds that meet to find a harmoniously Caribbean conclusion. Both the food and drinks transport you to a secluded beach, with sand in your toes, and not a care in the world, other than how full your drink is, and don't worry, they take care of that.
Agrikol really is its own paradise in the middle of Montreal. The worn-down looking white house is unassuming upon first glance, but inside, the tropical vibes ring loud and true, from orange bar stools to colourful bead-draped chandeliers. And that's all before you exit through the back door of the restaurant to find a surprise outdoor terrace, or terrasse, complete with yet another bar, and a wood-fired BBQ, the aroma of grilled meats wafting through the courtyard.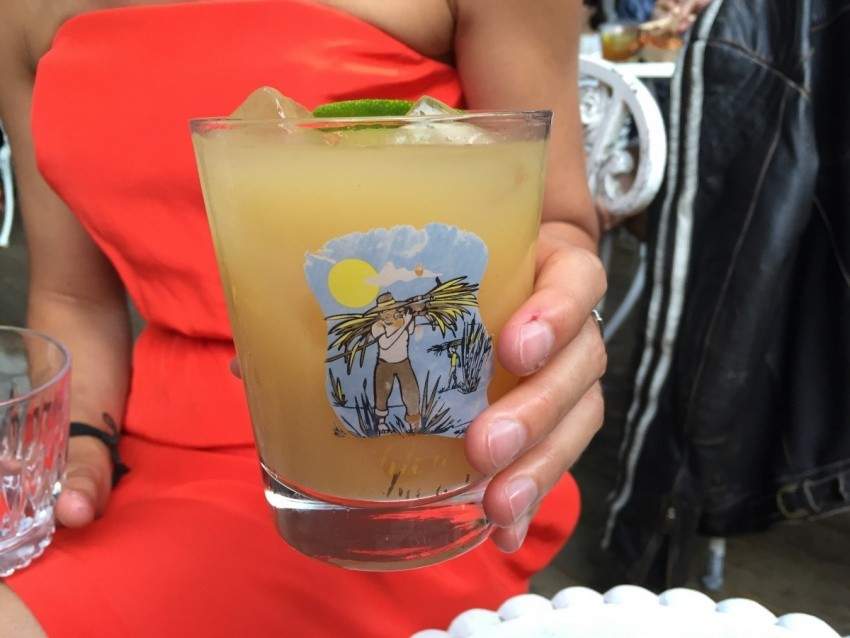 The indoor restaurant and outdoor terrasse offer two separate menus, for both food and drinks. The outdoor options are more condensed, but are all you really want and need on a blistering summer evening. Savoury grilled chicken, pork, and short rib all pair incredibly well with the few rhum cocktails they've chosen to showcase. Agrikol uses mainly Barbancourt rhum in their drinks, a Haitian signature. Whether you opt for it in a Dark 'n Stormy, an especially ginger-forward take on a classic, or in the heavy-hitting Ti Ponch, you'll agree that they all go down all too easily. You have the option to order a quarter bottle, half bottle, or even a full bottle of rhum, complete with fixings to doctor your own drink so you can make it as strong as you like.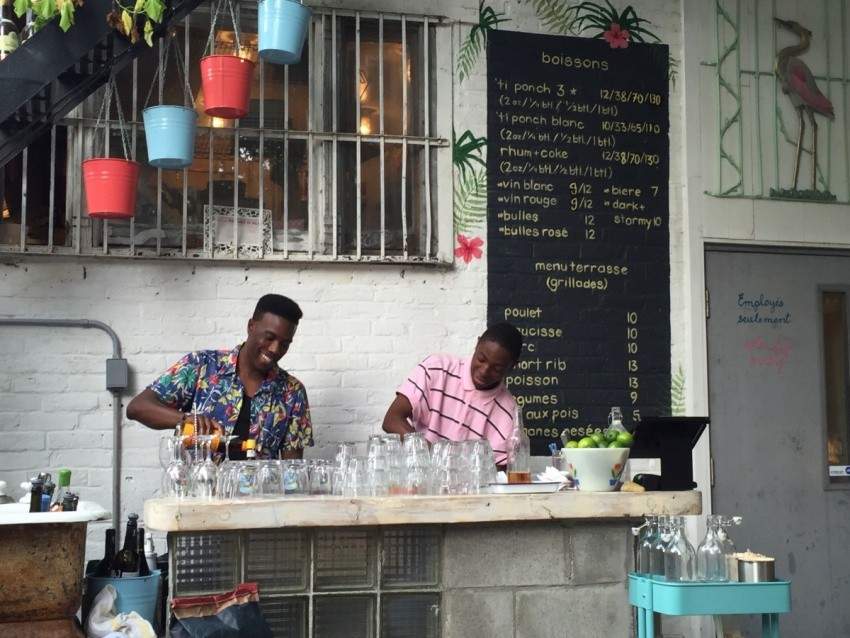 As the night progresses, you can head inside to explore an even larger selection of rhum concoctions, and of course, more food to sop it all up. If you're looking for something a tad more refreshing, as one would do on a 40 degree day, try the Mant with Havana three-year rhum, Suze (a French aperitif), mint, and ginger. Or, for the whisky-lovers of the world, order a Suburban. It's essentially a rhum-based version of a Manhattan, with rye, rhum, port, and bitters, instead of the traditional rye, vermouth, and bitters. Dangerous. Although not the ideal summer sipper, I can see it being a go-to on a cool evening. The food inside includes a mélange of snack plates, from macaroni gratin to conch ceviche, and larger dishes like oxtail and whole fried fish. The avocado salad is an appreciated lighter option after all of the meat and starch.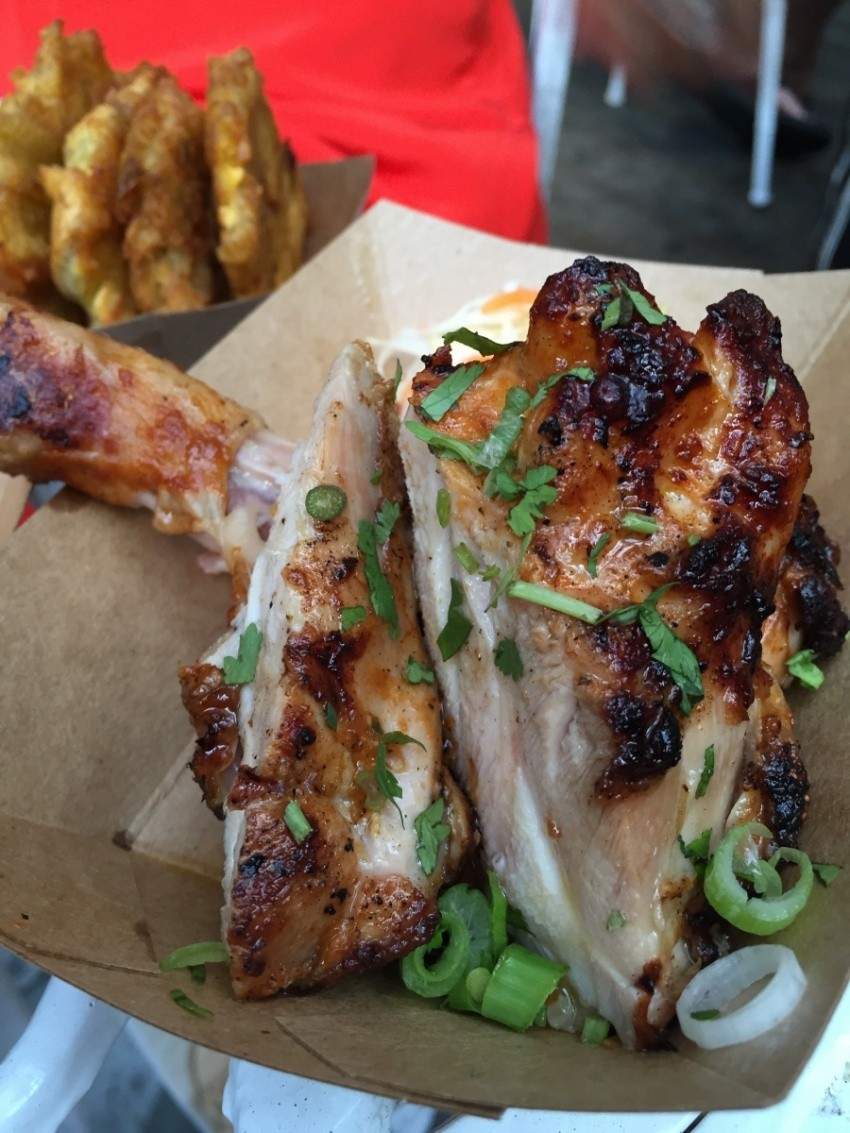 Happily sated with rhum and Haitian specialties, there's no telling what the rest of the evening might hold. In winter, it's an easy option to head home and curl up in a swaddle of blankets, but there's nothing quite like summer in Montreal. The city comes alive, and Agrikol sets the stage for whatever carefree vibes you're looking to find next.