Despite the vibrant food scenes in multiple cities and the abundance of fresh foods Canada has to offer, there's still a ways to go in terms of food security and understanding our food system, agriculture and eating better.
On October 19, you can be a part of Restaurants for Change, an initiative aimed at prompting change in Canada's food system. On that day, 65 restaurants across the country will donate proceeds from their dinner services to Canadian organizations that promote local food systems and producers, the right to healthy and good food for all Canadians, as well as growing and cooking with good food.
One such organization is Community Food Centres Canada, whose mission is to ensure that all Canadians have access to knowledge and resources required to prepare and eat healthy, nourishing food. Here are 10 spots participating in Restaurants for Change from coast to coast.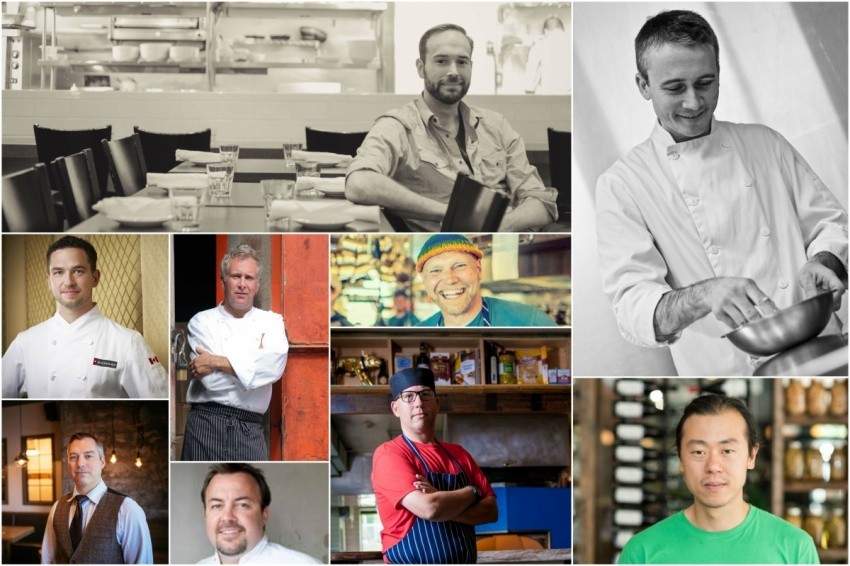 Deane House - Calgary, Alberta
From the owner of the famed Calgary institution, River Café, comes the newly-opened Deane House. Its focus on fostering relationships with local farmers not only supports sustainable practices, but also ensures that diners get to order dishes that thoughtfully highlight the freshest, seasonal ingredients possible.
Pigeonhole – Calgary, Alberta
If its elevation of the humble cabbage by charring it and serving it with jalapeno salad cream and mimolette cheese is any indication, Pigeonhole knows how to let virtually any ingredient shine. Extra points for doing this with classically Canadian products.
Le Bremner – Montreal, Quebec
Chef Danny Smile's personality comes through in his thoughtfully conceptualized, seafood-driven menu at Le Bremner. Craving oysters? Le Bremner should definitely be on your radar on October 19th.
Rge Rd – Edmonton, Alberta
Chef and owner Blair Lebsack founded Rge Rd in 2013 with the intention of getting Edmontonians back to their rural, community roots. The restaurant continues to serve creative takes on prairie classics, like cheese and potato perogies with local Sylvan Star Grizzly gouda.
Edulis – Toronto, Ontario
Edulis' mantra is centred around taking pleasure in sharing good food with good company. Its five- and seven-course menus change daily, highlight Canadian ingredients, and have received acclaim nationwide.
Atelier – Ottawa, Ontario
If you're looking to experience Canadian cuisine elevated by modernist techniques, look no further than the 12-course tasting menu at Atelier. Not only are the dishes works of art, they also evoke flavours that are inherently Canadian.
Mallard Cottage – St. John's, Newfoundland
Should you find yourself in Quidi Vidi, Newfoundland, on October 19, make a reservation at chef Todd Perrin's Mallard Cottage. Located just outside of St. John's, it's a fabulous introduction to heightened Newfie cuisine.
enVie – Halifax, Nova Scotia
Plant-based dining has been gaining more and more traction lately, and no one is doing it better than enVie in Halifax. You won't miss meat with dishes like foraged roasted mushroom cutlets with smoked corn salsa.
Deer + Almond – Winnipeg, Manitoba
As the restaurant responsible for the renowned winter dinner pop-up, Raw Almond, the owners of Deer + Almond know what it means to share and collaborate when it comes to food. Its menu toes the line between creative and comforting, and includes everything from falafel salad with sesame and hummus, to grilled cheese with capicola, basil, and tomatoes.
Farmer's Apprentice – Vancouver, British Columbia
Farmer's Apprentice truly takes its name to heart, as demonstrated by its efforts in sourcing the best of the local bounty for its dishes. Its focus on supporting family-owned farms and sustainable processes comes through in its inspired four-course menu.