Mental health in the restaurant industry is a hot button topic in 2019. With notable chefs such as Montreal's David McMillan and Charleston's Sean Brock opening up about their struggles with addiction and other mental health concerns, the industry has begun to acknowledge problems that have run rampant since its beginning.
While initiatives are emerging across the country, Vancouver is one particular city that is leading the charge when it comes to improving mental health in the restaurant industry. Mind the Bar is an organization that began after founder, Shoel Davidson took to social media to share his personal experiences with depression and suicidal tendencies in January 2018. Fast forward almost two years, and Mind the Bar is at the forefront at offering resources for those in the industry who struggle with mental health concerns, like depression and addiction, as well as workplace-related concerns such as workplace harassment.
As Mind the Bar continues to grow, several events have been organized to engage the community and support this cause. One such example is Kitchen Aide, happening at Café Medina on Monday, November 18. The event will be an opportunity to open the discussion on mental health issues in kitchens and will feature dishes from 11 chefs, with all proceeds going to Mind the Bar. Doug Stephen, co-owner of DL Chicken Shack and DL Burgers acknowledges that his personal experiences have contributed to his desire to help bring about changes industry-wide.
"One of the only reasons I have been able to get through [mental health concerns] is because I have had a group of people to talk to and felt open in talking to them," Stephen admits. However, such openness is not the norm in an industry that values "manning up and walking it off." Stephen attributes this to "the bro culture that permeates our industry and the substantial abuses that happen, emotionally, verbally, sexually, physically." Furthermore, he says, "For me, being someone who came up through that side of restaurant culture and guilty of being the guy leaning on my team to go harder, we've also made a conscience decision as a collective to be the change in the industry that we want to see."
This change is occurring top-down, with industry veterans seeking to improve the conditions that they grew up in for the next generation. However, it's also happening bottom-up as younger people question their own motivations for pursuing careers in the culinary field. At their restaurants, Stephen and his wife strive to maintain standards like eight-hour workdays, paying above-living wages, and offering benefits. As a result, Stephen says that, "We have people that hit way outside their weight class to come work with us because they want that lifestyle. We need to make a change for this industry to stay sustainable. The younger generation is asking, 'Why would I want to do that?'"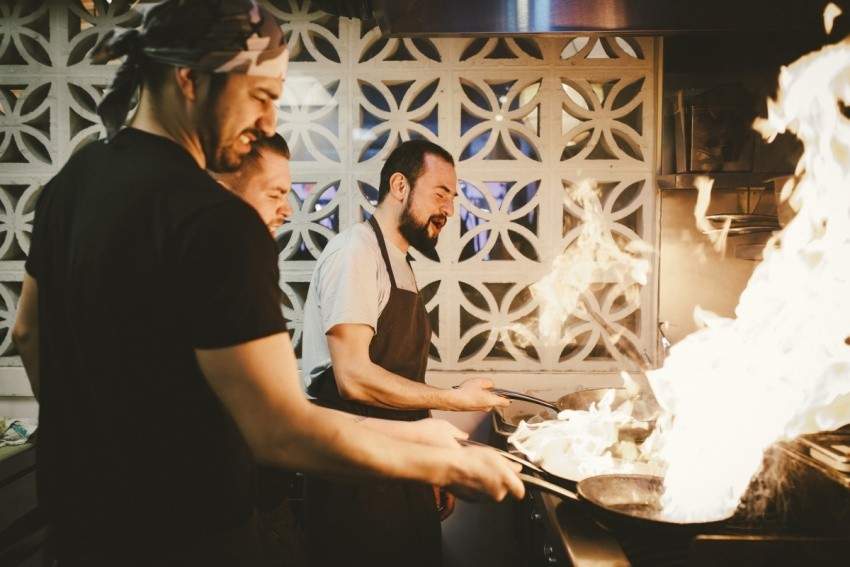 Shift Change is another event happening on Monday, November 25 at Ocho, in support of Mind the Bar. Hosted by a local restaurant group, Tacofino, the evening will feature a panel discussion with Davidson and three other leaders recognized for spearheading change in the restaurant industry.
When asked about Tacofino's motivation behind organizing Shift Change, Taylor Chobotiuk, head of people engagement, notes that as the dialogue on the issue surfaces, they've seen a need to facilitate open, honest conversations aimed at reducing stigma, and to give people tools that they can walk out with and implement in their workplaces and lives.
It's this outlook that led Tacofino to offer their staff free access to LifeWorks, an app that provides support instantaneously for those struggling with mental health concerns.
"They just have to download the app and are immediately connected with an intake counsellor who asks a series of questions to determine what they need. Ultimately everyone has access, through text, Skype, and even in-person, 24/7," Chobotiuk explains.
Tacofino has subsequently collaborated with Mind the Bar to promote and expand access to the app beyond their restaurants.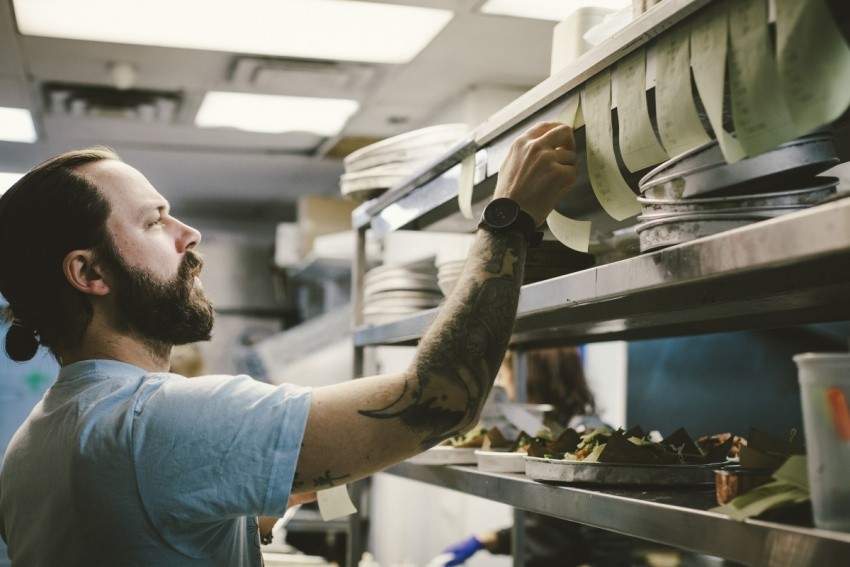 For Gino di Domenico, managing partner of Tacofino, access to services like LifeWorks is about more than simply providing employees with the services they need. "It also empowers our management to deal with issues more effectively. If they do identify a situation [in which someone is in need of help] they have a tool that they can use. There are professionals out there who can help," di Domenico explains.
"A major barrier is the silence," Chobotiuk adds. "There's a lack of communication and lack of ability to discuss these kinds of issues freely." Given that some of this silence may stem from people not knowing what to do when mental health concerns come up in conversation, having resources in place like LifeWorks helps to provide solutions.
The time is right for change. As di Domenico puts it: "There's a changing of the guard. There was a norm and we've seen a lot of people struggle through it. There is a movement right now. Celebrity chefs are talking about their past and their struggles. That conversation is definitely ringing true for so many people. It just makes sense for our industry to want to be better."