In a dining culture that often promotes hyper-focused cuisines, it's interesting to see a restaurant menu that doesn't have a clear-cut genre, where you'll find Gulf Coast shrimp on the same menu as Montreal smoked meat with pickled mustard seeds and P.E.I. oysters with a coconut lime granita. And nobody's complaining.
Winnipeg-born chef Ryan Lachaine debuted his celebrated restaurant Riel in Houston's hip Montrose area in early 2017. Since opening, he's been dazzling Houstonians and critics alike with what started as an eclectic Canadian, Ukrainian and Gulf Coast inspired menu that has now evolved to include a heavy Asian influence as well.
Lachaine draws much of his culinary inspiration from his Canadian/Ukrainian heritage, the Southern flavours he's picked up throughout his time in the U.S., and the bounty of seafood in the Gulf of Mexico. Growing up in the north end of Winnipeg, his Ukrainian grandmother and mother had him pinching pierogies and whipping up Borscht at a young age.
"I missed comfort food from home when I moved here," he says. "I couldn't find it anywhere, so I started creating my version of some favourites."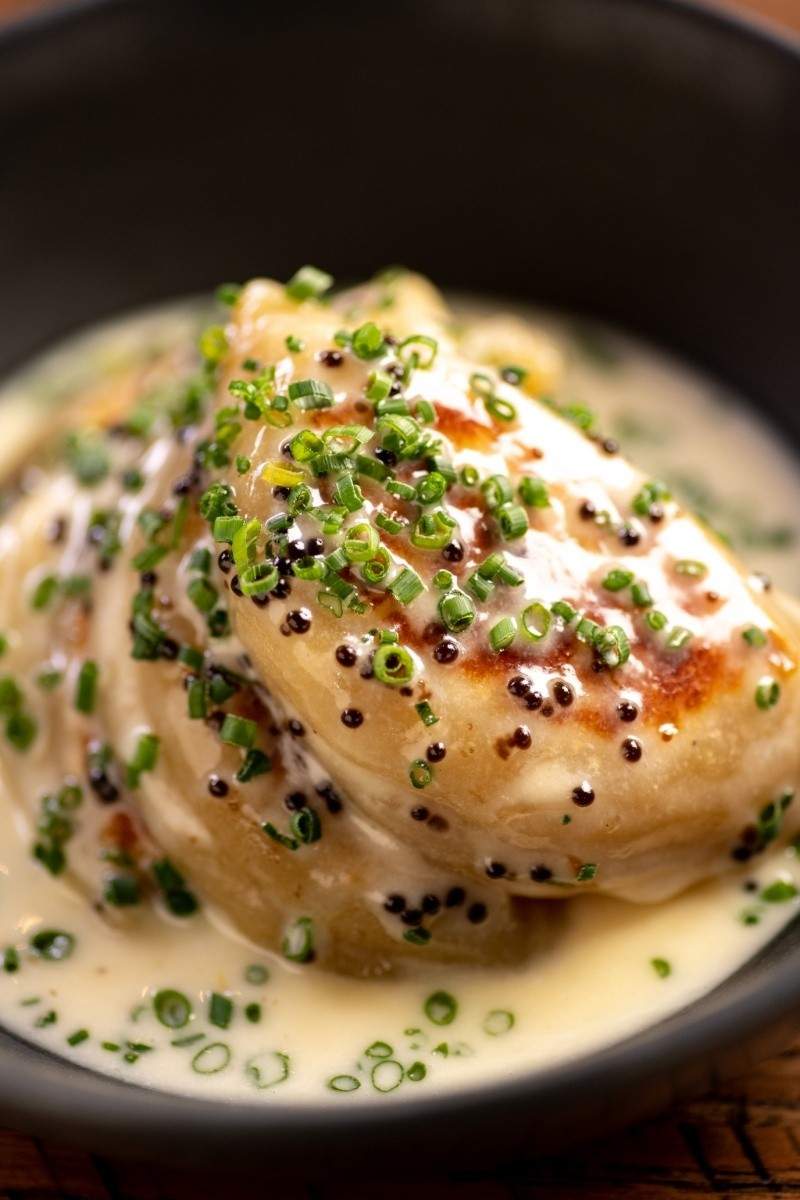 The menu offers elegant versions of a few Canadian classics, such as tourtière (seasonally, when it's not 40 C with 100 per cent humidity), pierogies (which are almost unheard of in Texas), and even bannock. The chef then rounds it out with influences from his travels through various parts of the U.S., Hong Kong and Vietnam.
"I love Houston's diversity and accessibility to fresh products. We're only an hour away from the Gulf of Mexico," says Lachaine. "So we have great seafood to work with. We also have a lot of local farmers and ranchers we can pull from almost year-round."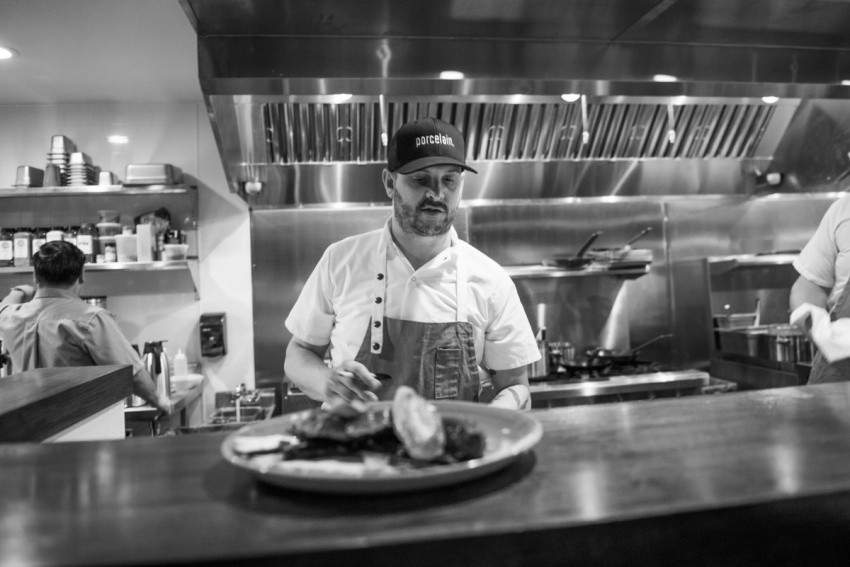 Lachaine followed his wife south of the border in 2001 and has since worked in a plethora of kitchens across the U.S., as chefs do, before settling in Houston. He honed his skills and picked up a few new cultural cuisines and techniques along the way at top restaurants in Charleston, New Orleans, San Francisco and Los Angeles.
He eventually earned a degree in culinary arts from The Art Institute of Houston, which led him to running kitchens for powerhouse restaurants in Houston such as Underbelly and Reef, which helped him refine his seafood skills and knowledge.
Although the lauded chef never professionally cooked in Canada, he does return each year for RAW: Almond, an exceptional event that brings chefs from across Canada and the world to Winnipeg to cook on The Fork of the frozen Red and Assiniboine rivers during the most frigid time of year, for 24 nights straight. This year, Lachaine will return for the event's seventh year.
"Raw: Almond is such a unique event and unreal experience and I can't wait to go back. I've made lifelong connections and friendships, including with the founder Mandel (Hitzer). This event has introduced me to a lot of amazing chefs from home and around the world," he says. "When I left Canada, I didn't know much about the food scene. But every time I go back I find it more exciting and interesting."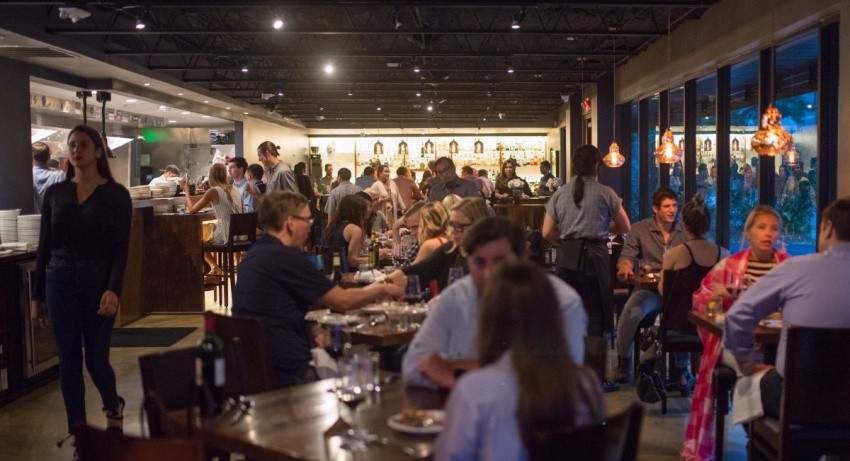 And food isn't the only thing that connects Lachaine's award-winning restaurant with Manitoba. Although the name Riel likely has no meaning for Lachaine's American patrons, perhaps it brought Canadian readers back to grade five social studies. That's right, the restaurant is named after none other than Louis Riel, the Canadian political leader of the Métis community, who is widely regarded as the founder of Manitoba. (He was executed for treason after taking part in the Métis resistance movement.)
Regardless of the Canadiana in its name, if the popularity of the restaurant is any indication, it seems that his local customers find his nostalgia-driven dishes equally comforting and delicious.