Getting a copy of chef Bryan Picard's new cookbook, Bite House—named after his renowned restaurant of the same name—is now as hard to get as reservations were to his restaurant. All copies of the first print run were snapped up in days, including many which were shipped to admirers as far afield as Australia, the U.K., the Netherlands, and throughout the U.S.
Fortunately, Picard will be printing a second run of his cookbook. Unfortunately, though, he has permanently shuttered his restaurant, meaning thousands of hopeful foodies from around the globe will never get the chance to experience what became a phenomenon; one of the most in-demand restaurants in North America where reservations for each season sold out in minutes.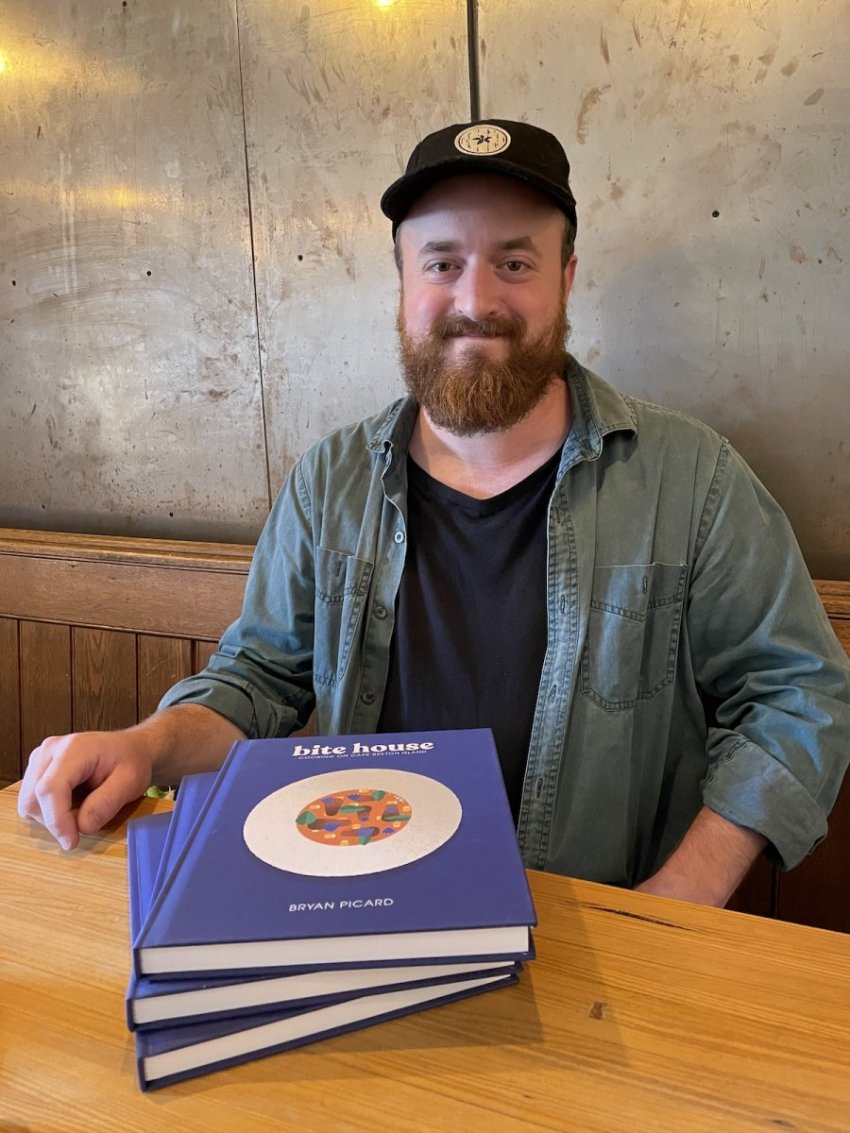 Bite House the cookbook is Picard's self-professed "recipe journal". It includes over 60 of the 400 dishes he created during his six-year tenure at his tiny 12-seat restaurant in a restored century-old farmhouse in Baddeck, Cape Breton. Dishes like favas with smoked mussels and fennel in a milk broth, grilled radicchio with confit chicken and shallots, ginger ice cream with pine syrup, mutton skewers with pear butter, and one of his personal favourites, salted tuna with hakurei turnip and sunflower sauce.
Almost every element of the cookbook was produced by Picard. Including, obviously the recipes, but also the layout, the text, the majority of photos, and the printing. Sure it's not as polished or glossy as some big-name cookbooks, but like the chef himself, it's honest, unadorned, and entirely devoid of any pretension.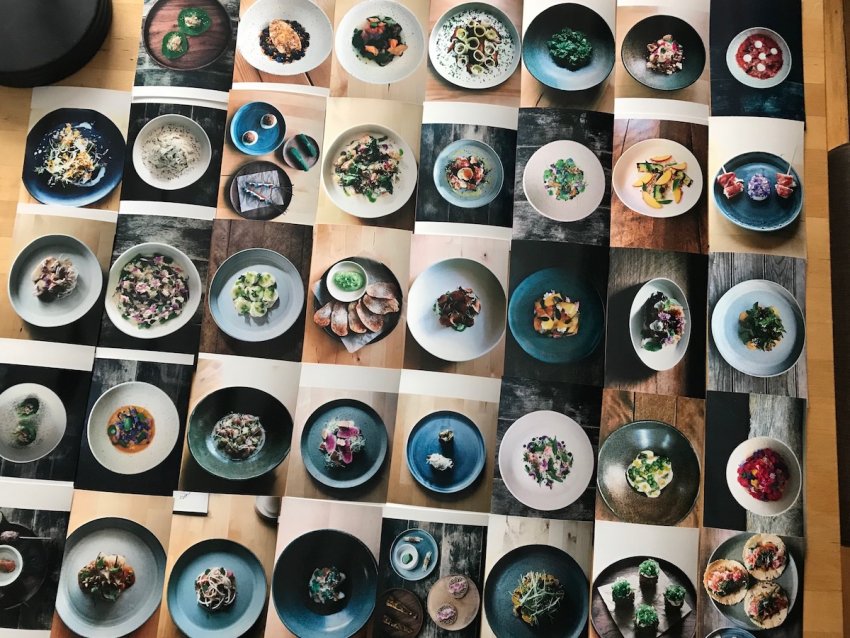 Picard, originally from northern New Brunswick, has been cooking his entire adult life. He trained in Montreal where he cooked in a number of large restaurant kitchens. Tired of the grind, he left and staged at Michelin-starred Copenhagen restaurant Kadeau and then Daniel Berlin in Sweden. He respected the Nordic simplicity, loved the concept of tasting menus, and mastered new techniques like fermenting, smoking, and curing.
In 2012 he moved to Cape Breton, one of the most beautiful places on earth, and settled with his girlfriend in a tiny cabin at the top of a mountain overlooking the Bras d'Or Lake. There he took a year off to simply breathe.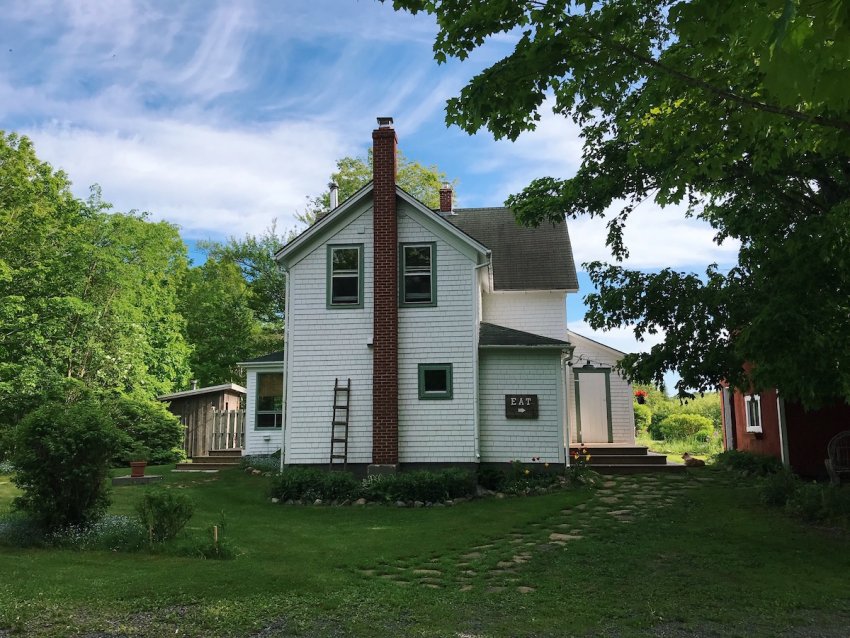 Then he got the itch. He started the food blog Bite House and started posting recipes. He started cooking professionally again at a small restaurant in a local inn. As his blog and his network grew, so too did his passion for the local ingredients he was discovering. In 2014, after restoring his farmhouse, he opened his restaurant.
Then the magic happened.
Picard served a nine-course tasting menu that changed with the seasons. He featured only local products, some of them he grew himself on his property, the rest from friends and suppliers he came to know and who shared his culinary ethos. The menu was simple and focused but with a reverential devotion to quality. It was masterful. People came from near and far.
Then the pandemic hit.
Picard didn't open his restaurant in 2020 or in 2021; its size meant physical distancing was impossible. He did some catering and take-out, and he took a giant step back. As he considered his next move, he decided it was time to write a cookbook; an idea he had been toying with since 2018.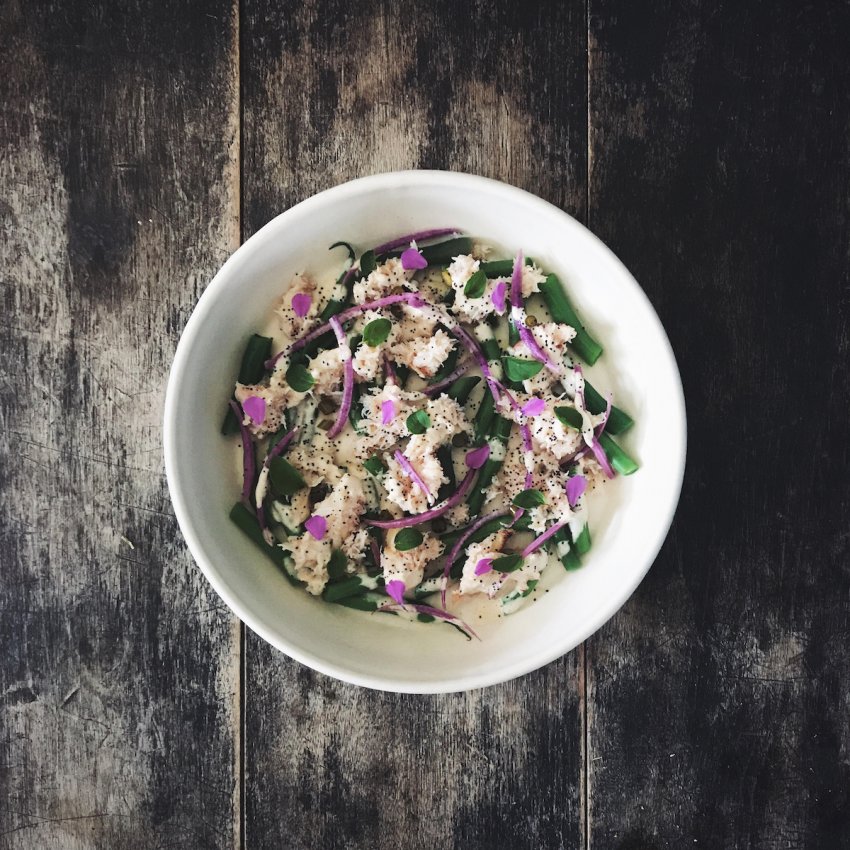 Using photos he had taken on his iPhone over the years, committing to paper the recipes that lived only in his head, and finding the right words to tell his story, he created a 215-page ode to his Cape Breton journey. He's happy with the result. In his words, it feels true.
The recipes in this book are not for the beginner chef. Neither, however, are they complicated or fussy.
The chef calls them simple, but for the mere mortal, they do require some experience in the kitchen, and most importantly, the freshest, highest quality ingredients possible. He has not adapted his recipes for the book, they are as he cooked them in his tiny kitchen in Baddeck. And, they pay homage to the deep bounty of the sea and land in Nova Scotia, Picard's oasis.
Now that he's published his cookbook, Picard is not sure what's next. He has some ideas, and eventually, he suspects there will be another restaurant. In the meantime, he will continue to cater, collaborate on some pop-ups, and tinker in the kitchen.
For the rest of us, we can make do with trying to capture some of Picard's magic through the pages of his cookbook while we impatiently wait for another bricks and mortar to come to life.