Edgar Farms in Innisfail, Alberta, is pleased to bring back the much-loved Asparagus Festival to Alberta's largest asparagus farm. After a three-year hiatus due to a series of unfortunate hail-related events back in 2014, the festival will be back on three consecutive Sundays in the prime of asparagus harvesting season, May 27, June 3 and June 10, to celebrate anything and everything asparagus!
Asparagus is a unique perennial crop that's actually part of the lily family, and it takes three years of growth before it can be harvested briefly. Full production isn't achieved until five years into the crop's growth.
"In 2014, we had a series of devastating hail storms, which distressed our growing fields," explains Elna Edgar, who oversees production on 50 acres of asparagus grown on the sixth-generation family farm located just west of Innisfail.
The hail beat back the tender ferns of their main fields at their most vulnerable stage, and the family was worried about long-term damage. In an effort to preserve the asparagus, the Edgars quit picking early and cancelled the festival to carefully manage the crop's survival.
Unfortunately, many of the more mature stocks were damaged; but thankfully, a field, which was newly planted, was able to better withstand the hail. Edgar Farms were very impressed with the quality and quantity of asparagus that they felt confident enough with production this year to be able to bring the Asparagus Festival back.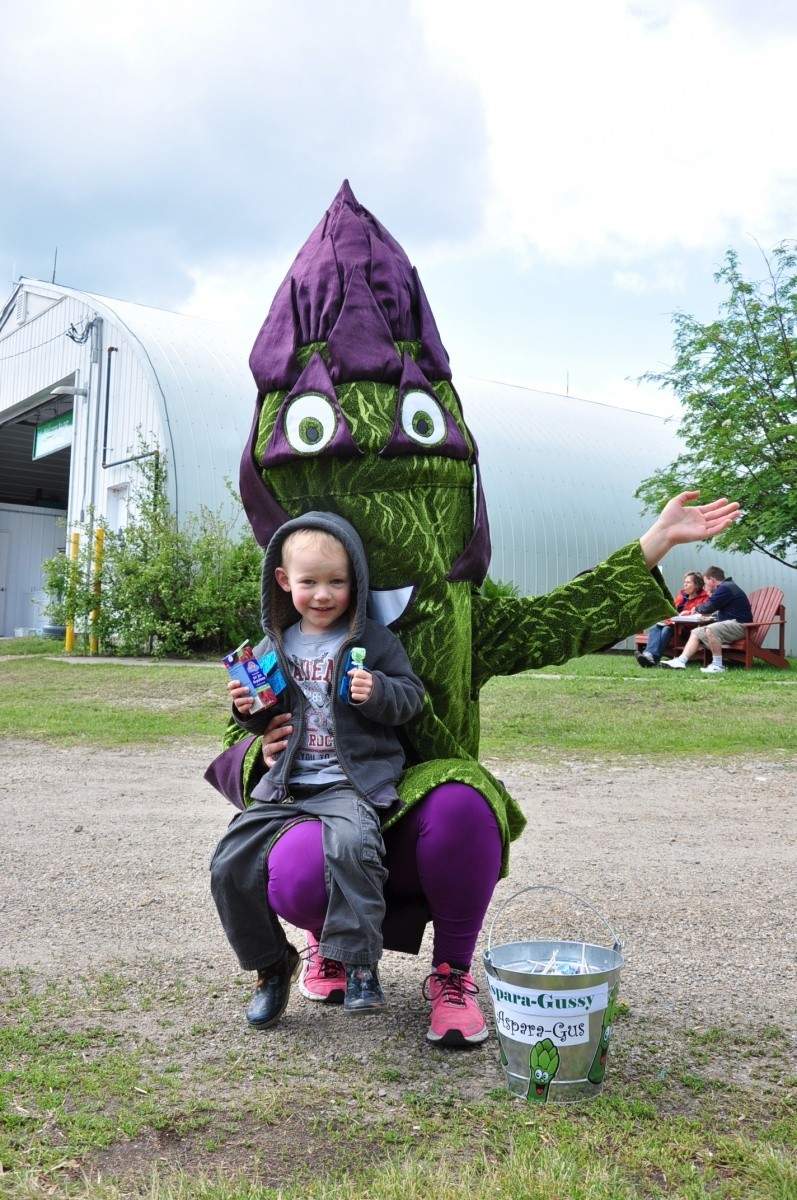 On-farm activities include narrated wagon tours of the asparagus patch, where visitors can see the vegetable being harvested in the custom "asparagus buggies", and even taste it freshly picked in the field. A special addition this year will be "Your Private Chef" Matt Burton visiting the farm to prepare creative dishes, like tempura asparagus with aioli.

Families can bring their children for a real farm experience, complete with animals, displays and a bale maze. The event runs from 10 a.m. to 4 p.m.