The much-anticipated annual Edgar Farms Asparagus Festival, located just outside of Innisfail, AB, is coming back for three Sundays: May 26, June 2, and June 9. 2019.
Edgar Farms, where the festival is held, is one of the largest family-owned asparagus farms in Western Canada since 1980 with their first acre of asparagus being planted in 1986. Since then, they've provided a steady supply of delicious, pleasantly sweet--Alberta's cool spring nights help boost natural sugars in the vegetables--asparagus for over three decades. You can find them readily at most farmers' markets around the province, including Calgary Farmers' Market or the Big Bend Market in Red Deer.
As asparagus has a limited growing season in Canada, and this festival is meant to celebrate the tender green veggie at theheight of its growing period. Pun mildly intended.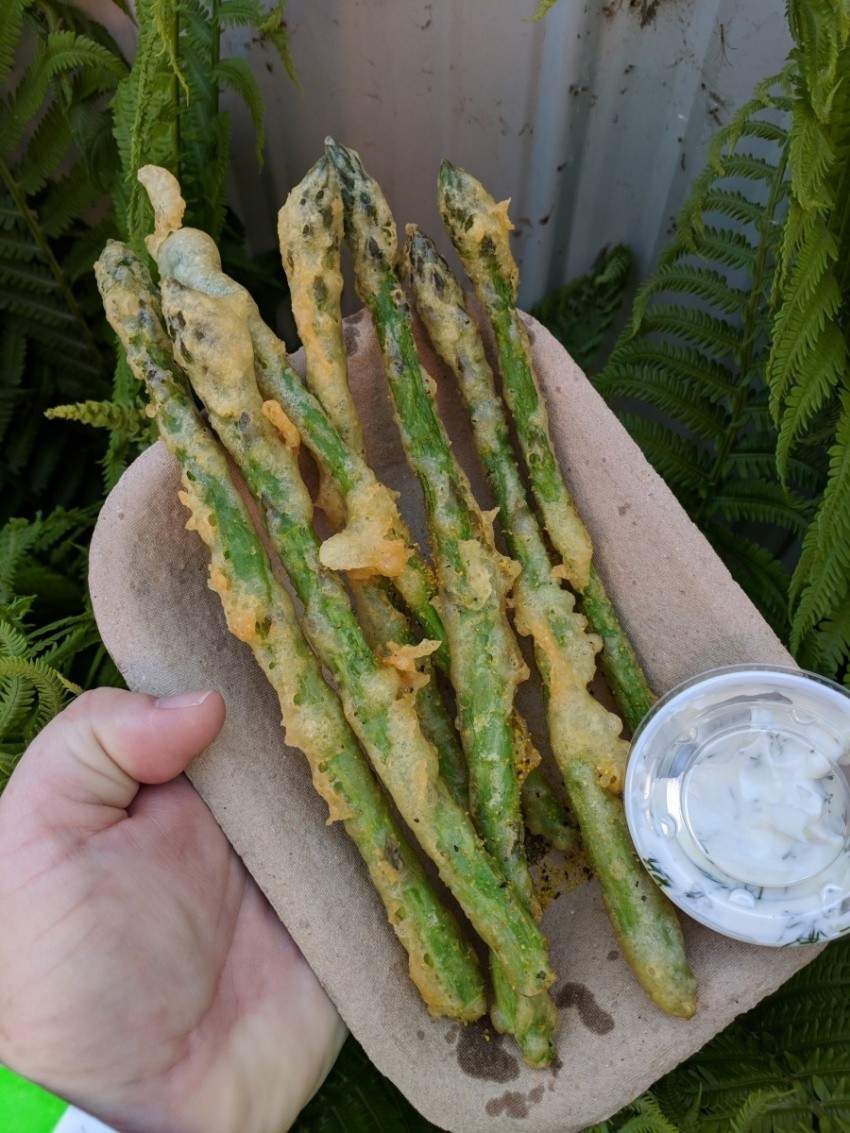 Folks in attendance will get a chance to hop on a wagon-ride while listening to the story of the farm and how its sizeable asparagus crop came to be during the harvesting, which uses low-to-the-ground asparagus harvesting vehicles.
Other fun happenings during the festival include an on-site food truck cooking up the farm's asparagus in a variety of ways, a pop-up market where shoppers can look through different locally-made wares and preserves, among other things.
Naturally, the festival is a family-friendly one and will offer up face painting, duck races and a lot more for any kids in tow.