After being a staple of the condensed dining scene on Granville Island for the past 18 years, The Sandbar decided it was time for a little facelift. After a few months of renovations, the waterfront eatery is excited to open its doors to show off its shiny new space as well as a brand new sushi bar.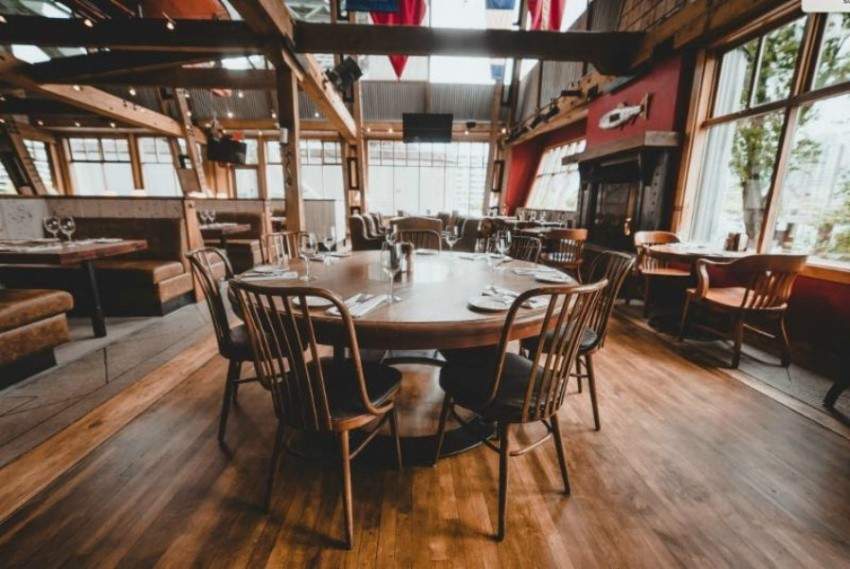 Whether you're a Vancouverite or visitor to the coastal city and have eaten, drunk or basked in sun on the restaurant's waterfront patio before, you may not recognize it now, as the whole main dining floor has been reconfigured. The dining room has been relocated to the east side of the restaurant and the Teredo Bar has been moved to the west side. The Hoshi Sushi Bar, which was previously located on the ground floor, has been moved up to the main floor, and a brand new oyster bar will take over the ground floor.
"I am excited to show off and reintroduce the newly renovated Sandbar to all the locals and tourists that visit Granville Island and who have loved this restaurant over the past 18 years. I feel that the main dining room is brighter, more functional and offers more views to everyone who comes in to dine," says, general manager, Scott Garrett.
Hoshi Sushi Bar is run by 40-year sushi veteran, and master sushi chef, Tsutomu Hoshi, and offers an intimate dining experience. The 10-seat bar invites guests to watch and interact with the chefs in real time as they prepare each handcrafted dish.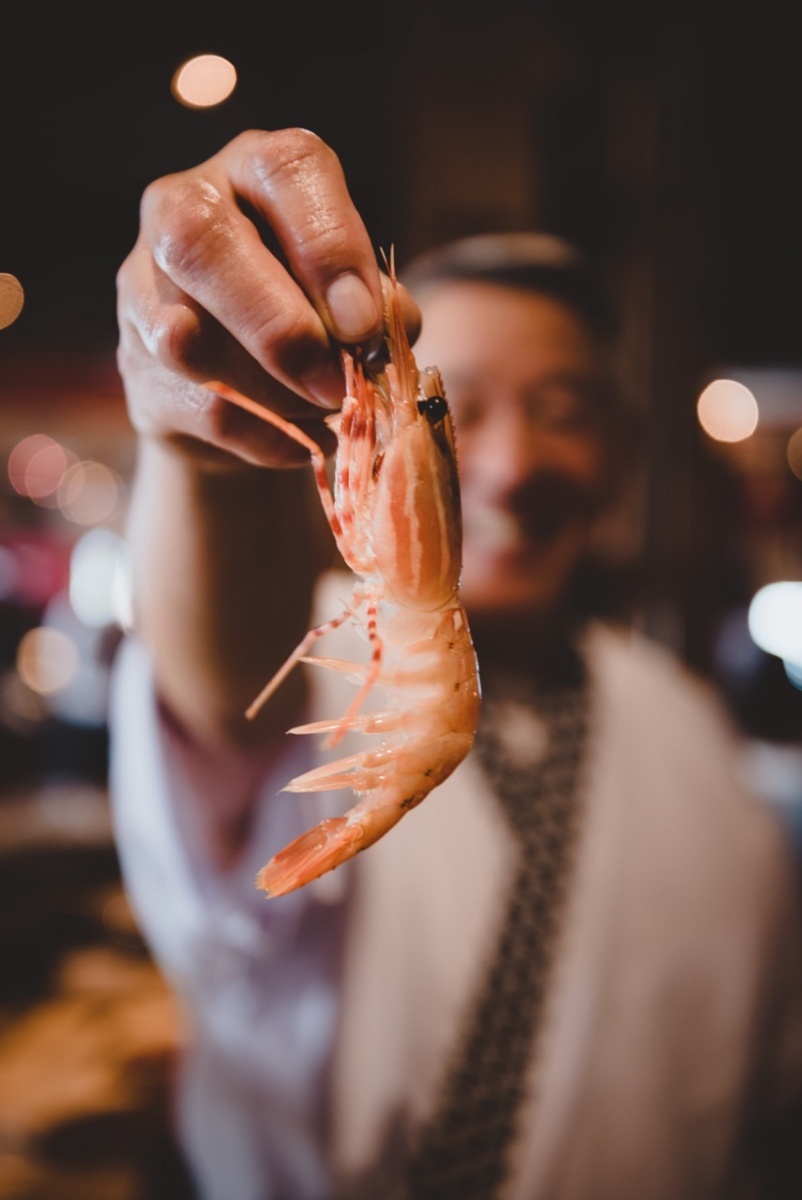 Dishes feature an assortment of fresh local fish, delivered daily, including sea urchin, albacore tuna, salmon, and spot prawn. Fresh fish from Japan also arrives twice a week and includes Thai snapper, flounder, sea bream, and bigeye tuna. Japanese eel, anago, is not officially on the menu but is an available option for those who know to ask, so try not to blab about it too much.
Sandbar's Teredo Bar section will also offer live music nightly to patrons. What's in a name? The bar draws inspiration to Teredo clams which were found living in the wood throughout the site of the restaurant before it opened in 2000. The name pays homage to the natural history of Granville Island.
The renovation and revamped dining room also comes with a new executive chef and general manager, Brett Hoglund Scott Garrett respectively. While both new to Sandbar, Garrett and Hoglund have 10 years of previous experience working together at one of Vancouver's other iconic eateries: Joe Fortes. They will now bring this decade-long professional relationship to their new roles at Sandbar. Both are looking forward to overseeing the accomplished kitchen staff at The Sandbar and upholding the legacy of culinary excellence that the restaurant is known for.