Richmond, B.C., isn't your typical tourist destination. Aside from the fact that it's where Vancouver-bound flights land, it's usually looked at as a stopover; not a place to seek out. For those with empty bellies, however, it is a must-see, a must-eat, and a must-drink city.
Next time you find yourself enroute to Vancouver, make sure you take some extra time to explore Richmond, too. Trust us, it's worth the detour. Here are 10 (plus a bonus) spots and their dishes or drinks that are not to be missed in Richmond, B.C.:
Chef Tony Seafood Restaurant
Chef Tony Seafood Restaurant in the Golden Village is one of the most buzzed about spots in the city, and for good reason. It's upscale, offers sommelier-chosen wine pairings, and mixes traditional dishes with out-of-the-box combinations. Case in point: these deep-fried taro and abalone dumplings. They're deceivingly delicate and light on the palate. It's a flavour combination one wouldn't expect, but must be experienced to appreciate it fully. Looking for something a little different? Try the truffle pork siu mai. The truffle actually stands front and centre in this dish, making it a decadent dumpling with an unexpected, almost French, twist.
FIND IT: 101-4600 No. 3 Rd. (within the Golden Village), Richmond, BC.
Parker Place Meat & BBQ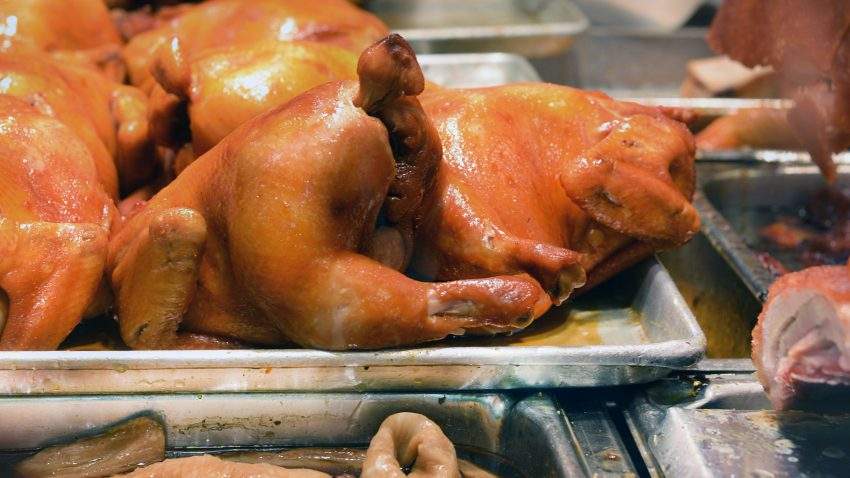 Love some good barbecued duck? Head to the mall. No, seriously. Parker Place Meat & BBQ is situated in the middle of a shopping mall, and boasts some of the tastiest crackling pork and barbecued duck out there. As it's deli-style, grab a container full of goodies and head to the tables at the food court to enjoy, or pack them up (along with some Pineapple Buns from the nearby Lido Restaurant) for an out of this world picnic.
FIND IT: Parker Place Meat & BBQ, 4380 No. 3 Road, Richmond, BC;
BONUS: Lido Restaurant, #150 4231 Hazelbridge Way Richmond, BC.
Prata Man Singapore Cuisine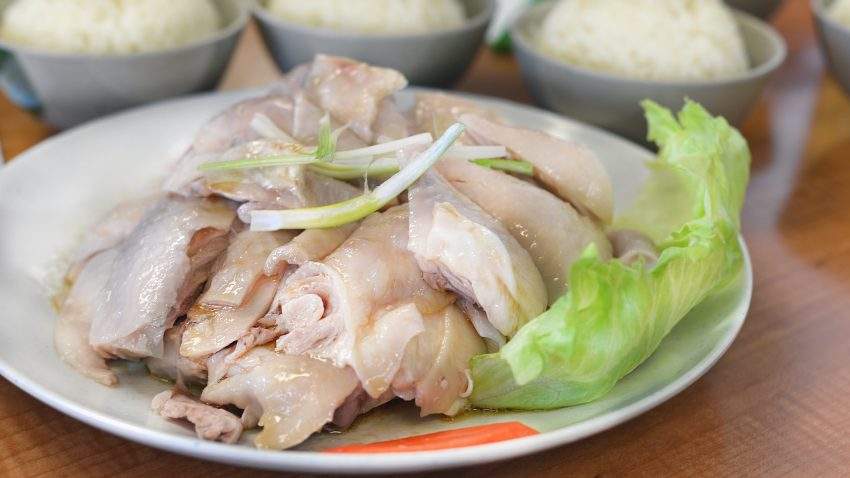 If you've never had traditional Hainanese chicken, you're missing out. Sure, it's not the most attractive dish, but trust me, the flavour fully outweighs the look of it. The chicken itself is served cold and its skin is soft as opposed to crispy, which can be a little off-putting if you're not expecting it, but it's presented alongside rice cooked in chicken broth and chicken fat (the rice is drool-worthy all on its own), a simple, ginger-infused broth, and a salsa of sorts made of fresh ginger and green onion. The meal is straightforward, yes, but packs a punch. Get your fix at Richmond's beloved Prata Man, and come hungry.
Deer Garden Signatures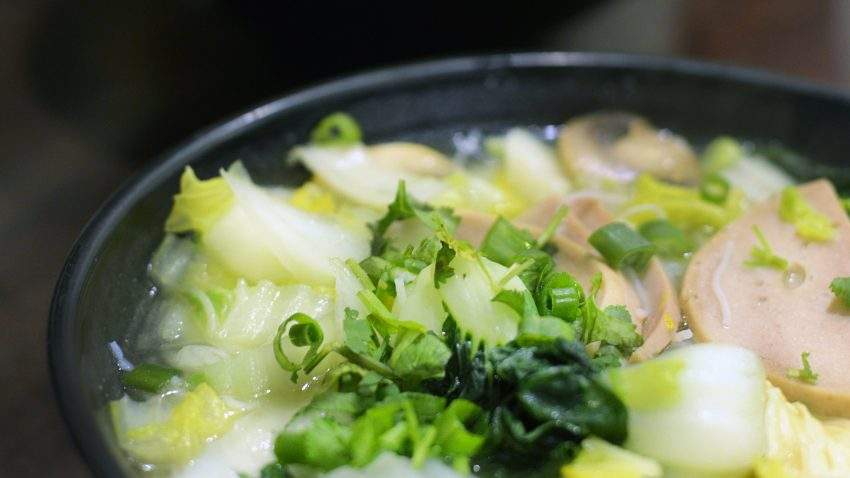 Deer Garden Signatures is located on Richmond's Food Street. It's one of those places whose name absolutely got lost in translation (a common issue on a single street that has over 200 authentic Asian restaurants), but is always packed, and often tough to get into. The attraction: the DIY Noodle Bowl. Pick your ingredients (everything from the broth, toppings, noodles, meat, and more), and minutes later you'll be served up a giant bowl of goodness. It's like a choose-your-own-adventure story, but for your belly.
Globe@YVR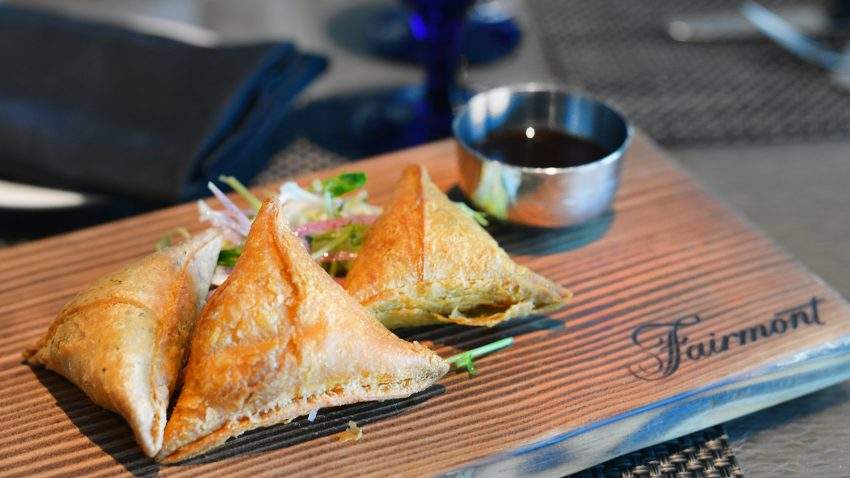 Don't plan on venturing into Richmond past the airport? Head to Globe@YVR, located in Fairmont Vancouver Airport hotel, and get your fix of mouth-watering butter chicken and samosas in one of chef Karan Suri's tiffin lunch boxes. Chef Suri used his mother's recipes to replicate the dishes he grew up on, and offers a variety of options for those with specific dietary needs or restrictions.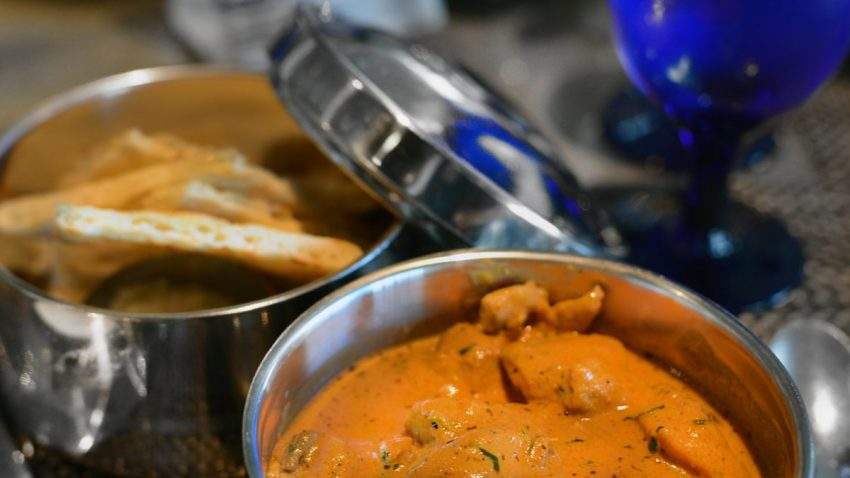 R&H Chinese Restaurant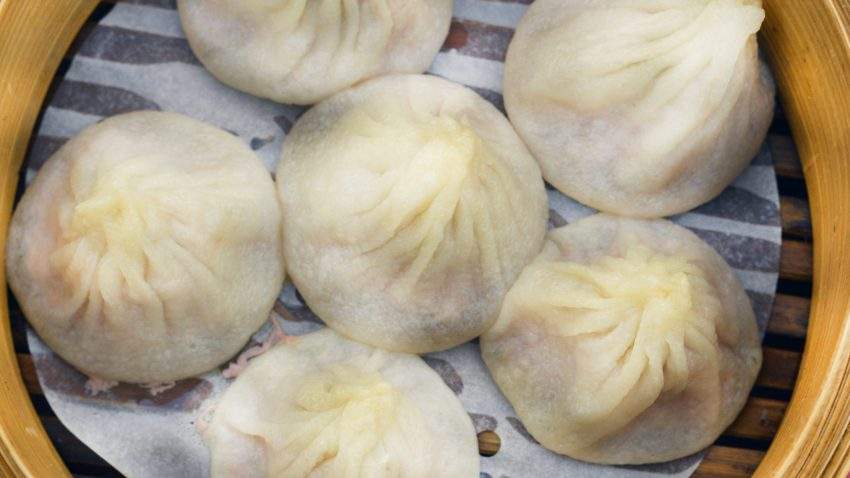 Not to be outdone by the delicious fare at Parker Place Mall, R&H Chinese Restaurant in the food court at Lansdowne Mall offers some of the best soup dumplings in town. This mom-and-pop shop (run by a husband and wife team of dumpling pros) makes all of the dishes fresh to order, right in front of customers' eyes. The xiao long bao are the standout dish at R&H: flavourful broth bathing a minced pork filling, all wrapped in delicate wheat flour wrappers, prepared in a bamboo steamer basket; not exactly your typical mall fare, eh?
FIND IT: #1065 - 5300 No. 3 Road, Richmond, BC (Lansdowne Mall Food Court)
Su Hang Restaurant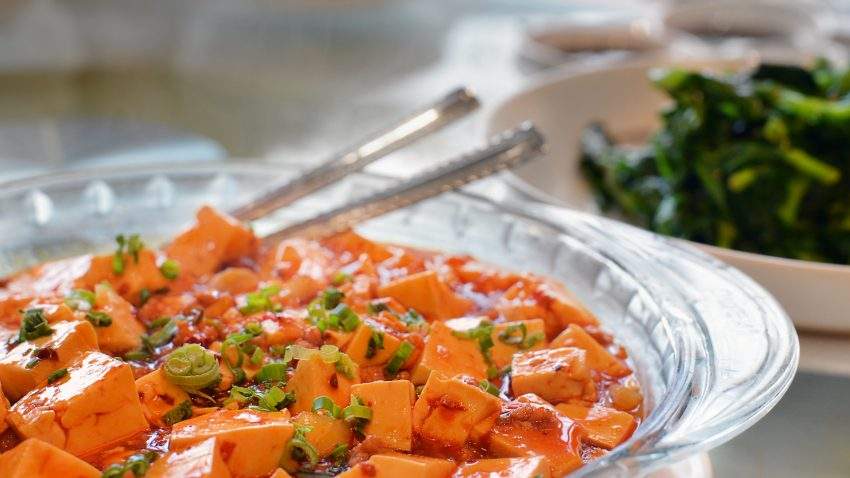 Su Hang Restaurant, located in a strip mall on Richmond's Ackroyd Road, is one of the city's best Shanghai-style food spots. The menu is huge, the servers are helpful, and the food is damn good. Su Hang's mapo tofu is a delicious, not to be bypassed, dish of deep greens, silky tofu, and minced pork donning a fiery Sichuan sauce. It's one of those dishes that's so good, you could eat it all by its lonesome, save for the small bowl of rice on the side to help keep your mouth from bursting into flames.
Sugarholic Café
Dessert toast is not something most people are familiar with, but it's something that everyone should be familiar with. Toast boxes, in particular, are a thing of beauty: elaborate boxes built of a sweet, white, toasted bread, filled with ice cream, fruit, whipped cream, and topped with more of the same. Ridiculous, no? Also, crazy delicious. Sugarholic Café in Aberdeen Centre (yet again, a shopping mall), offers an assortment of sweet and savoury dessert toast boxes, along with lunch items, gourmet coffees, bubble teas, and waffles. If you're a chocolate fan, give the waffle with passionfruit and chocolate a shot.
YK3 Sake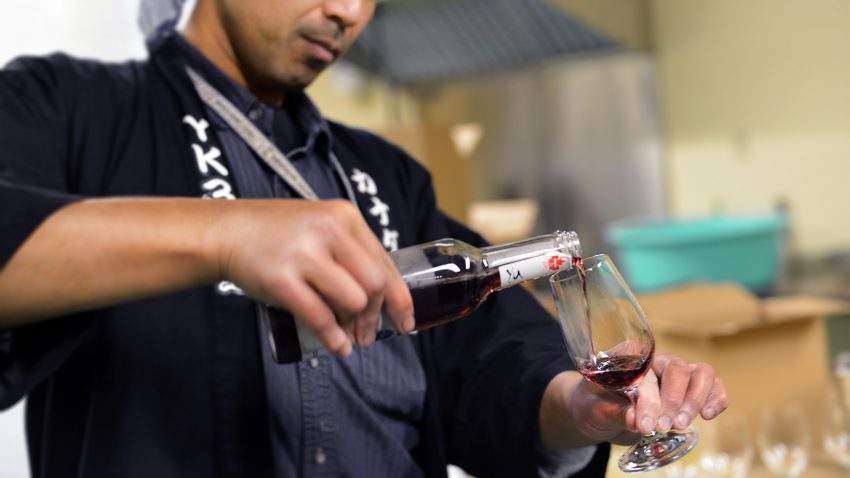 Now, to wash it all down. If you can make it over to Horseshoe Way, check out YK3 Sake. YK3, a sake brewery headed by master sake brewer Yoshiaki Kasugai, is a beautiful operation. Kasugai is the only master sake brewer in Canada, he speaks little to no English, and dedicates virtually all of his time and energy to his craft. His passion comes through in the variety of sakes he makes; true to style Yu Junmai, Yu junmai all koji, and Yu junmai nigori, and then a few flavoured brews, using local ingredients like blueberries and raspberries.
Fuggles and Warlock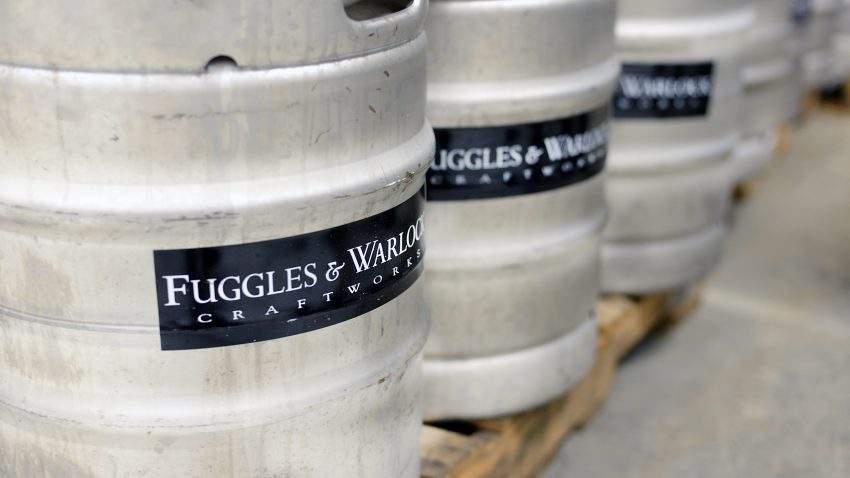 Just around the corner from YK3 is Fuggles and Warlock, Richmond's newest craft brewery best known for its quirky brew names and oh-so-honest motto: keeping beer weird. The tasting room is set to open mid-March, and the guys of F&W are super passionate and always excited to talk beer with visitors. Looking for something unique? Try its Last Strawberry Wit and Bean Me up Espresso Milk Stout–both brews are some kind of wonderful.