Culinary and cultural aficionados alike can sample a unique experience for the senses when Origo Club opens the doors with a multifaceted concept that will encompass a restaurant, café and art gallery in Richmond's Oval Village later this summer. A unique concept that is sure to to stand out from other eateries in the city, Origo Club aims to underscore its unique nature by celebrating heritage, transcending boundaries and indulging the senses.
At the crossroads of cuisine and design, and much more stylized than most of the restaurants in the area, Origo Club is the first North American offshoot of a high-profile private club that debuted in Beijing in 2014. The club's name derives from the Latin term origo, meaning origin, which both underscores a single-source philosophy regarding its selection of food and wine, coffee and tea, and art exhibits.
By day, Origo Club will provide guests with a refined-yet-relaxed place to sip espresso or linger over a pot of aromatic tea while enjoying house-baked viennoiseries and lighter fare. In the evening, Origo Club will transform into a stylishly chic restaurant where diners can sample a menu of classic French cuisine and wine, plus a wide-range of cocktails, imported saké and whiskies from around the world.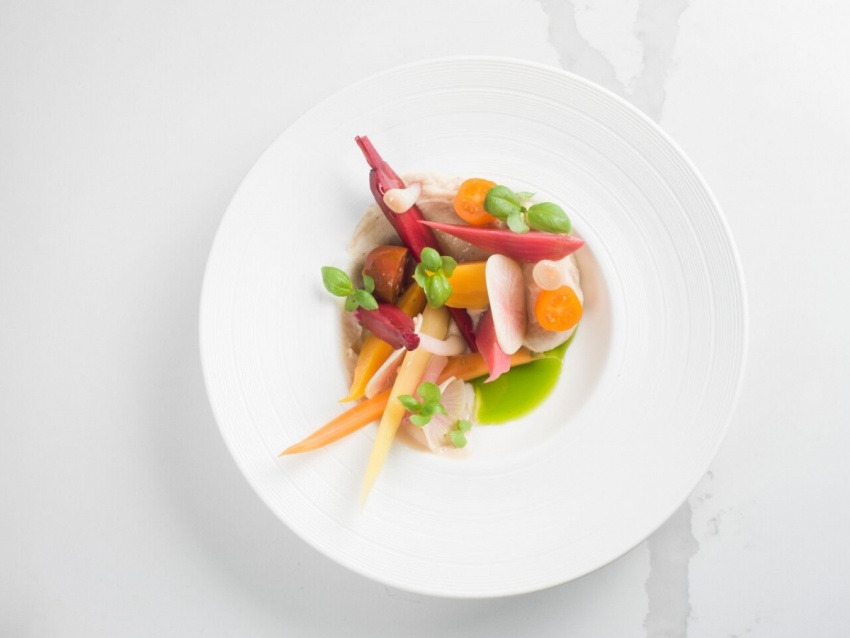 "At Origo Club, we are excited to orchestrate and deliver an experience where the whole is truly greater than the sum of its parts," says co-owner and general manager, Woody Wu. "We have taken great care and pride in creating a space that brings together the very best aspects of modern Asian art and French-inspired food, wine and café culture."
Origo Club also adds a distinctive aesthetic attribute to its one-of-a-kind concept by inviting guests to browse a private collection of contemporary Asian art in an expansive gallery and retail store that encourages exploration and transcends cultural boundaries.