Gooseneck Hospitality's second Bufala location is set to open its doors tomorrow in North Vancouver, and while future Edgemont Village patrons can look forward to the same kind of rustic Italian fare the Kerrisdale location has become known for, the new Bufala aims to offer a little more at it's fresh-looking northern location.
The new menu offers an array of classic Bufala salads, starters, and mains, along with a variety of made-from-scratch pizzas and pastas. Some of the new standouts include a bone marrow pizza with mozzarella, parsley, lemon, and bianco, and a sagne e pezze with kale, 'nduja sausage, and bagna cauda.
Bufala Edgemont's vintage 3,300-sq.-ft. space features designs from studio CM, who took inspiration from Italian modernism and classic films like The Graduate and Rear Window to infuse a feeling of familiarity, warmth, and nostalgia.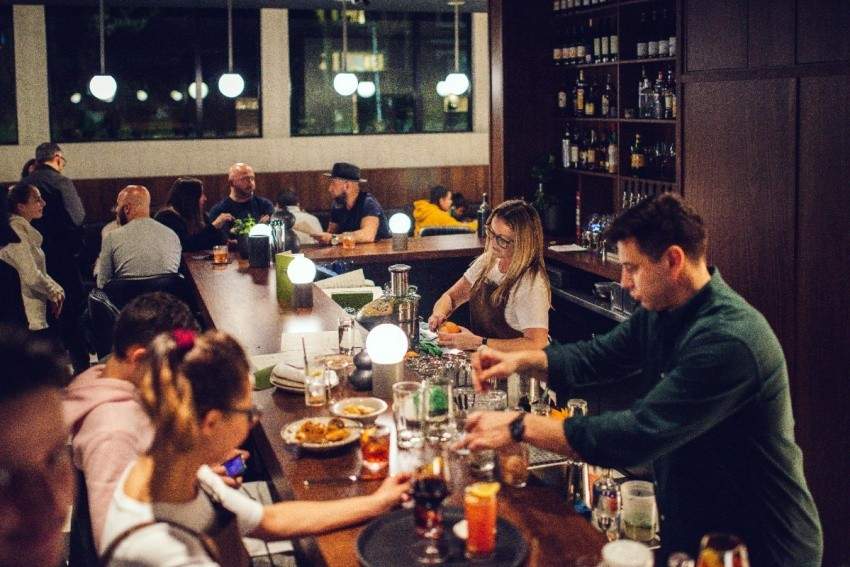 To celebrate the launch, Bufala Edgemont plans to donate the profits from every Margherita pizza sold for the remainder of the month to local charity KidSport North Shore.
"Just like Kerrisdale, there's a strong sense of community here in Edgemont Village, and we're excited to be a part of another tight-knit and historic area of the city," says Iranzad. "We also know what an active and sport-oriented area the North Shore is, so we're pleased to give a little something back to the thousands of local kids who play organized sports here through KidSport."
KidSport has raised over $5 million and have provided a season of sport to over 45,000 Canadian children whose circumstances have limited their ability to engage in extracurricular activities.
Bufala Edgemont will be open Monday to Sunday for dinner service with daily lunch and weekend brunch hours to follow some time in the near future.