Masala chai, more commonly known simply as chai, is a kick-ass combination of Indian spices, herbs, and black tea. You can buy it loose, in bags, as concentrates for lattés (hellooo Starbucks), or you can make your own blend if you're feeling adventurous.
Making a simple cuppa, however, is not the only option. If you're a fan of the spices used in the karha, or spice blend typically consisting of ginger, cinnamon, ginger, star anise, cloves, and peppercorn, you can use chai in nearly anything.
Ice Cream
You eat ice cream every day, too? Spice up your favourite vanilla ice cream with chai concentrate. Soften a pint of vanilla ice cream by letting it sit in room temperature for about half an hour. Then, blend in a food processor with ¼ cup chai latté concentrate until smooth. Refreeze for at least one hour. Serve with a dusting of cinnamon.
Poached Pears
When poaching pears, add two chai tea bags to the poaching liquid. The tea goes especially well if you're using red wine, or if you want to add a shot of rum or bourbon. Just sayin'.
Apple Pie
There's nothing better than warm apple pie (proof: that movie with Jason Biggs) except for chai apple pie.
In a food processor or coffee grinder, finely grind the contents of a couple of chai tea bags, then add the powderized tea to the apple pie filling, along with the sugar and cinnamon, before baking. Perfection.
French Toast
Day old brioche + eggs + chai latté concentrate = best breakfast, ever. Serve with maple syrup and a cranberry mimosa or two on the side.
Buttercream
Whoever said cupcakes were over was an ass. It's cake! It's delicious! What's not to love?
Next time you're mixing up a batch of buttercream to swirl on top of a tray of cupcakes, add a couple of tablespoons of chai latté concentrate after you've added the icing sugar. The chai buttercream is best paired with vanilla, chocolate or maple cupcakes.
Eggnog
Screw the classic eggnog with rum. Pour a cup of eggnog in a small saucepan, add a chai tea bag, and cook it over medium heat until it's hot but not boiling. Remove from the heat and let it rest for five minutes. Take out the tea bag, add a shot of rum, and transfer to a mug. Grate some nutmeg over it and drink up.
Muffins and Loaves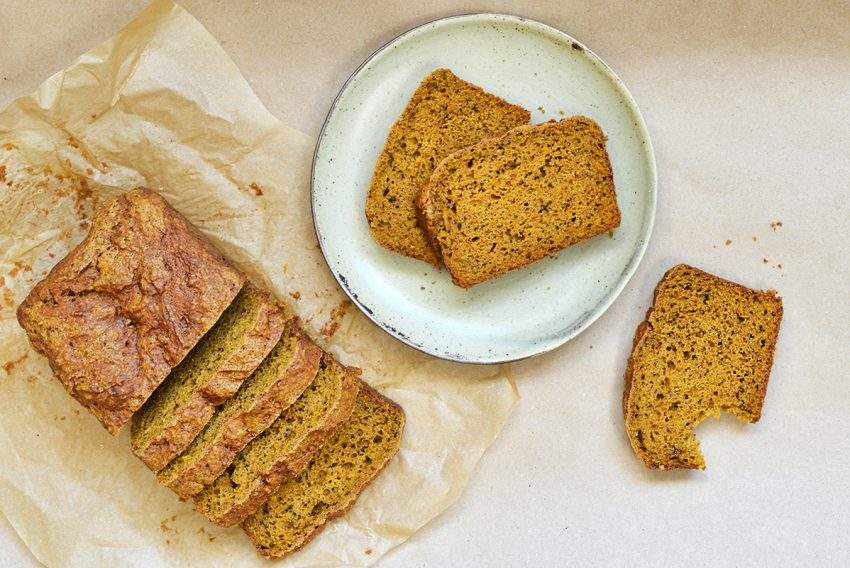 Switch up your regular muffin or loaf recipe (bran, banana, pumpkin, and cranberry all work well) by adding the contents of a few tea bags of chai tea to the dry ingredients, or replacing half the milk or water with chai latté concentrate.
Popcorn
Sweeten up your Saturday night snack by processing the contents of one chai tea bag into a fine powder. Add in 1 tablespoon of brown sugar and process until the powder is mixed in. Pop 1/3 cup kernels in a popcorn maker or pot, drizzle with butter, and toss with the chai mixture. Enjoy!
Carrot Cake
Few things trump a homemade carrot cake (oh, and that cream cheese icing). The only way you can make it better is by adding some serious spice: straight up chai tea in the cake batter and chai tea latté concentrate in that holy-shit-it's-so-good cream cheese icing. You can't go wrong.
Sweet Potatoes
For the sweet potato lovers, try boiling the potatoes (with a few chai tea bags in the water) until they're almost tender. Then, cut them into cubes, drizzle with olive oil, sprinkle with brown sugar, and roast until golden brown. Simple, sweet, and oh, so good.