Thanksgiving, in its humblest form, is a celebration of the harvest; a giving of thanks to the gods for the tidings bestowed upon us, and an opportunity to share this bounty with those we hold dearest. Now, it's not quite clear how the turkey came to be the star of the table but it serves as a great backdrop against the warm, roasted and spiced flavours of fall. As with any celebration, and in consideration of what is being served, it is also important to think about what you're going to drink. Wine makes food taste better—so long as it's the right wine.
The first thing you want to consider is the turkey. Even when cooked perfectly, turkey tends to be on the dry side, which is why it is traditionally served with gravy and cranberry sauce to add moisture and flavour back into the bird. Selecting wines that are high in acidity and low in tannin will make sure that your palate stays quenched during the meal. Avoid big and heavy reds like cabernet sauvignon, and instead, look for wines with bright fruit, high acidity and minimal tannins, like gamay or pinot noir. Or, you may want to consider riesling. Generally known for its versatility when paired with food, riesling offers high acidity, which causes your mouth to produce saliva, bringing much need moisture back to your palate. Most rieslings also tend to have flavours of pear and green apple, both of which happen to be in season this time of year and when roasted, are beautiful accompaniments on a Thanksgiving table.
The other thing you want to think about when selecting wine for your feast is what else is going to be on the table. Fall flavours are rich, warm and robust. Roasted squash and root vegetables are classic pairings alongside cranberry sauce, potatoes and buttery, herb-drenched stuffing. These are not subtle flavours and you want to make sure that the wine being served is not competing with, but rather, complementing them. Again, gamay and pinot noir are perfect wines to reach for, as their ripe red fruit and bright acidity help to bring out the flavour and add lightness to savoury dishes like roasted stuffing or gravy. If you are looking to serve a white wine that adds decadence to the palate, viognier is a great option. While lower in acidity, wines made with the viognier grape are beautifully textured and often display notes of ripe apricot and honey with beautiful floral undertones, pairing beautifully with sweet, roasted root vegetables.
2016 Fielding Estate Bottle Riesling, Beamsville, ON $20d
This riesling is a classic expression of Canadian riesling. Sweet Meyer lemon, and just a hint of smoke creep out of the glass while under-ripe peach and Granny smith apple jump from the nose to the palate. This wine dances across the palate with beautiful acidity and just a faint hint of sweet peach nectar on the finish.
2016 Tightrope Viognier, Okanagan Valley, B.C. $22
The 2016 Tightrope viognier is nothing short of luxurious. A portion of the wine was aged in French oak on fine lees, giving the wine a slinky, almost oily texture. Ripe peach, apricot and honey cling to the palate while hints of dandelion milk and apple blossom add lightness and complexity. This wine coats the palate and lingers long after the last sip.
2015 Hillside Gamay Noir, Naramata, B.C. $24
Made with fruit harvested from vines planted in 1984 and then aged in barrel for nine months, this wine is reminiscent of cru Beaujolais. Ripe notes of wild raspberry and bing cherry dominate the palate while hints of thyme, rosemary and dry cedar help round out the nose and carry on to the palate. Typical of gamay, this wine has bright and refreshing acidity that enhances the flavours and carries them across the palate.
2015 Little Engine Pinot Noir Silver, Naramata, B.C. $42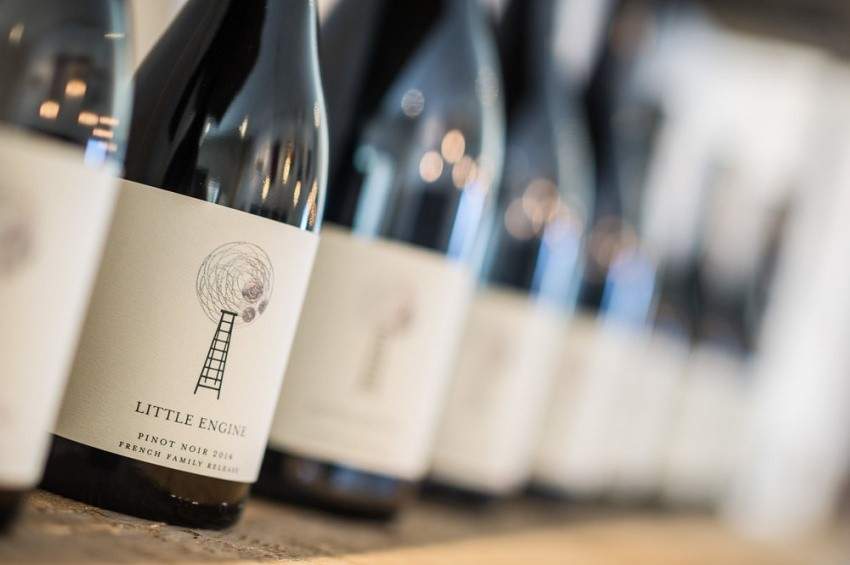 Aromas of ripe cherry and fire roasted strawberry accompanied by savoury notes of sage and rosemary appear on the nose and carry to the palate, drifting among layers of dried cedar and fennel. Long silky tannins of this wine provide texture, body and beautiful length.