It's really easy to get wrapped up in all of the wine culture that surrounds the south Okanagan and, I mean, why shouldn't you? There's the award-winning Tinhorn Creek, perched up on the hillside with its popular restaurant, Miradoro; and then Road 13, with a medieval castle aesthetic and dynamic wines. Church and State captures your attention with its snappy labels (Friday Is My Second Fave F Word) and Burrowing Owl—that pinot noir though, pure magic.
Here are six interesting things to do around the Oliver-Osoyoos area that are a lot more unique (and memorable) than the standard pour-sip-move-on tasting room experience.
Backyard Farm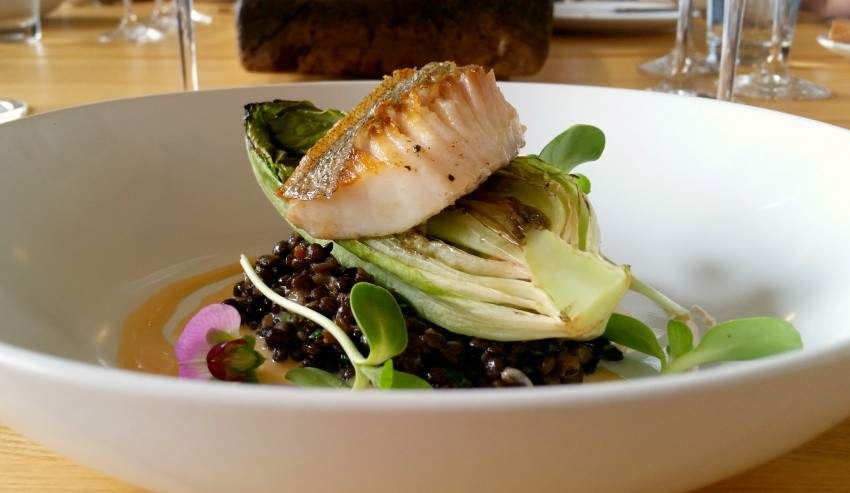 Though not completely accessible to people travelling in smaller groups, the chef's table at Backyard Farm is one to consider if you find yourself with the extended family (or a big group of friends) in Osoyoos. A family-farm-turned-quasi-restaurant sees owners Chris Van Hooydonk (chef) and his wife, Mikkel (host/server) creating custom lunch and dinner experiences for small groups throughout the year. The property surrounding Backyard Farm boasts plenty of heirloom stone fruit trees like plums and peaches, many of which will end up being incorporated into your menu. The price tag during peak season is around $1000 and drops considerably during late fall and winter. Both setups are BYOB, which shouldn't really be a problem, considering the many great wineries that are only a stone's throw away.
Covert Farms' property tour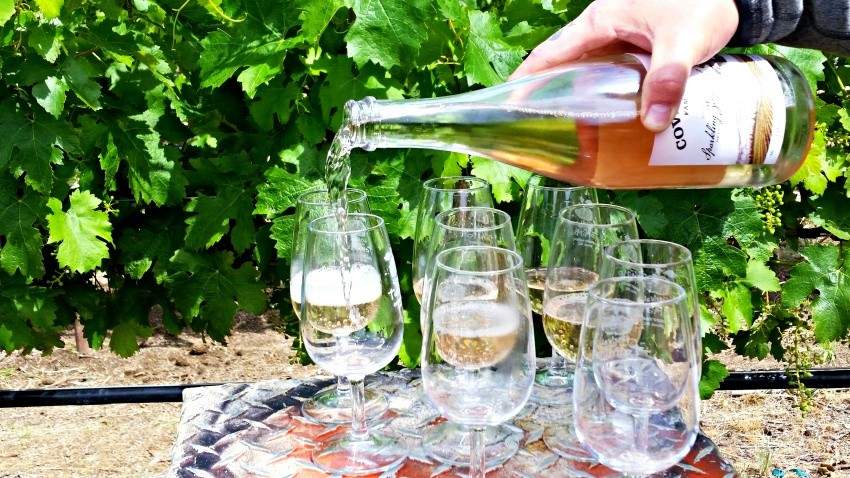 Fancy a side of organic produce with your wine? How about a tour through the fields?
Chef Campbell Kearns and owner Gene Covert are two of the tour guides you may encounter here at Covert Farms before you begin adventuring through vineyards and fields of produce on the property. There are grapes of all varietals, budding stalks of kales, more blueberries than you can shake a pail at (speaking of pails, they have a separate you-pick program here too; a fun afternoon idea if you've got kids along) and plenty of other vegetation worth picking and nibbling on as you learn about the history of this winery-farm collaborative.
As the bright red, vintage pick-up truck pulls you back up to the tasting room, pile out, sit down and indulge in a little charcuterie and cheese along with a tasting of the wines made with grapes you were just breezing by.
Heatstroke Motorized Bicycle Wine Tours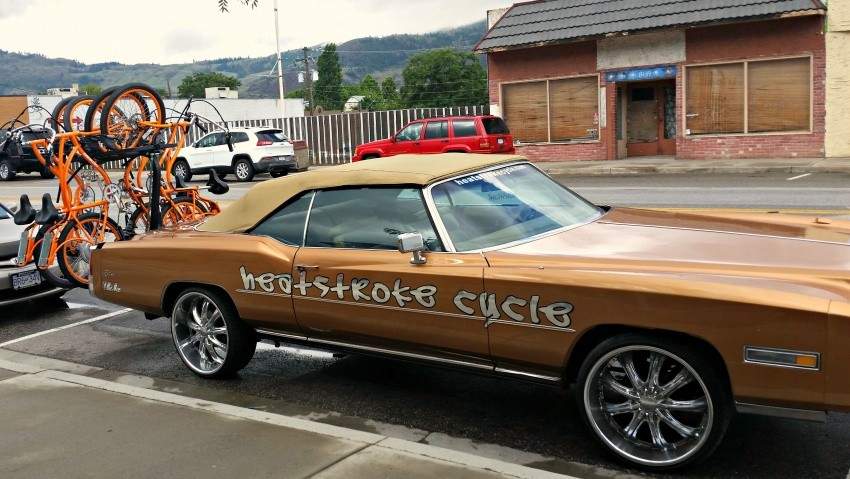 If the sun is shining and you're up for a little wind in your hair, then try zipping around to local wineries via Heatstroke Cycle's electric bicycle tour. The motorized bikes help you zoom down the road at reasonable speeds while you pedal casually to impress passersby with just how strong your legs are!
There is always the option to just rent the bikes for a DIY wine tour, scooting around the region, but company owner, Rich Cooper, stresses that the bikes' electric charge will only take you about 30 kilometres or so, so if you get overzealous with outlying locations, you might be peddling back to Osoyoos mechanically.
(Note: cycling drunk is not recommended nor even remotely encouraged no matter where you are!)
Spirit Beach Cantina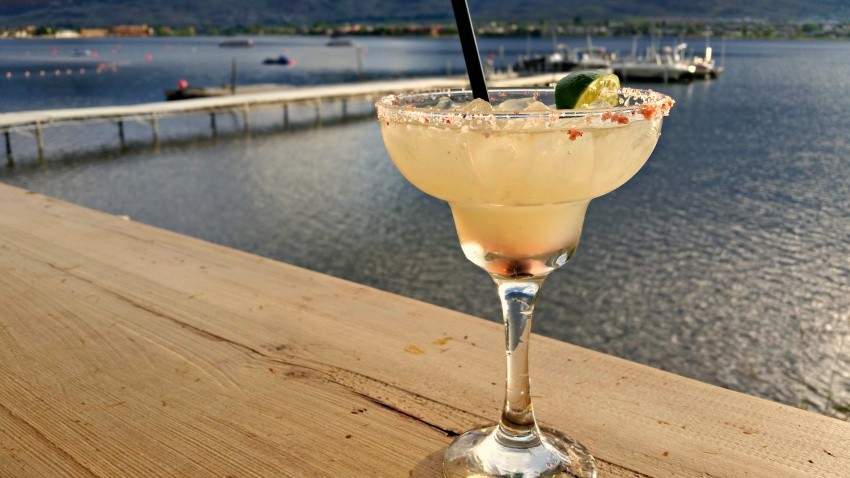 Forget vintages, varietals and swanky winery properties--OK, not completely--but take a little break for some waterside fun. Located down the hill from Nk'Mip Cellars (Canada's premiere Aboriginal winemakers), this lively cantina straddles a chunk of land between the west side of Osoyoos Lake and an RV campsite. Naturally, there's a lot of guacamole, salsa and nacho chips up for grabs here, as well as margaritas (served classically with a nicely salted rim or blended into a slush). The best part? Sitting on the big patio and watching the sun go down as you sip on a few boozy cocktails with friends. It's a "Why can't summer just last forever?" sort of moment.
Rustico Winery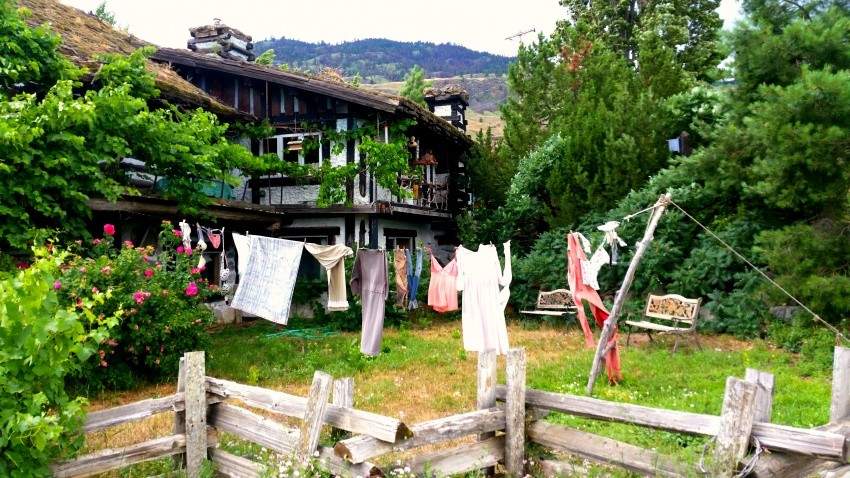 To be completely honest, the wines produced by Rustico Winery are not particularly spectacular, but what Rustico does offer is, in my opinion, by far the most animated winery experience you can find in the Okanagan. Owner Bruce Fuller previously worked as head of corporate relations for Jim Pattison media group before retiring and moving on to open up the saloon-themed winery. There are crass sayings hanging from most corners of the room, vintage accessories laying about, a quirky art gallery on the upper level. Hell, the "open/closed" sign at Rustico is a big clothes line at the entrance of the property. If there's clothes hanging out to dry, the tasting room is open. If the line is clear, it's closed.
Wine snobbery aside, everybody likes to have a little fun and if you don't even crack a smile when Fuller pours your wine samples into stubby tumblers across his worn wooden bar, all while he gives you a big grin and a wink, then apparently, you don't like having any fun at all!
Watermark - Farm to Vine dinner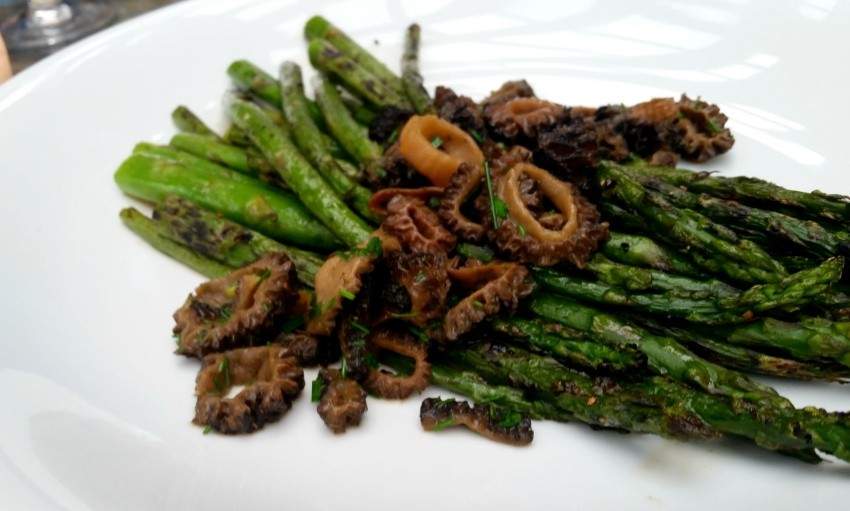 With only a few choices for dining in the heart of Osoyoos, the restaurant inside Watermark Beach Resort is on most tourists' agendas. Having said that, outside of their locally-focused lunch and dinner menus, the eatery also offers a more hands-on experience, where guests can spend an afternoon with chef Adair Scott, picking up ingredients at a local garden that will later be turned into their dinner. This particular activity (as well as the Covert Farms tour) is recognized as an official Signature Canadian Experience. What does that mean? It means people visiting from other countries look for certain opportunities like this to get a glimpse into the terroir of different regions of Canada.
Sounds pretty cool, right? That's because it is.
Bonus: Osoyoos' 68th annual Cherry Fiesta (July 1)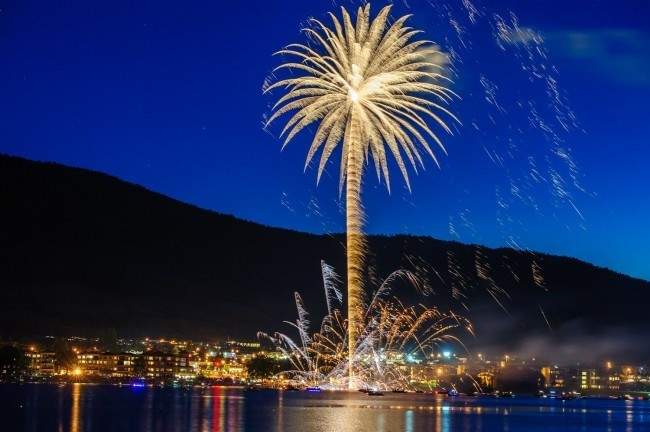 This day-long, family-friendly event on Canada Day kicks off with a pancake breakfast, followed by a parade, children's activities, plenty of live music at the Gyro Beach bandshell, a cherry pit spit competition, B.C. cherry pie eating competition and a spectacular fireworks show shooting into the night at 10 p.m. to celebrate this lovely country of ours.