It should come as no surprise that most Canadian distilleries have expanded their operations to produce hand sanitizer in addition to spirits, but seeing one making an array of vinegars is something that feels one-of-a-kind.
Located in Okotoks, Tippa Inc. Distillery has just debuted a new line of small-batch vinegars under the sub-brand Alchemist Vinegar. Conceived by distiller owner Paul Poutanen, the vinegars have been created using a mother of vinegar born of Tippa's base spirits like vodka, Lovebird Gin and the recently-released Magpie Rum, as well as utilizing red and white wines.
These distillery-produced vinegars are believed to be a first of their kind in Canada.
"It is technically very difficult to create vinegar from spirits. I have thrown many batches out during the process," explains Poutanen. "Birch bark is involved [in our process] so it makes [the vinegars] very Canadian."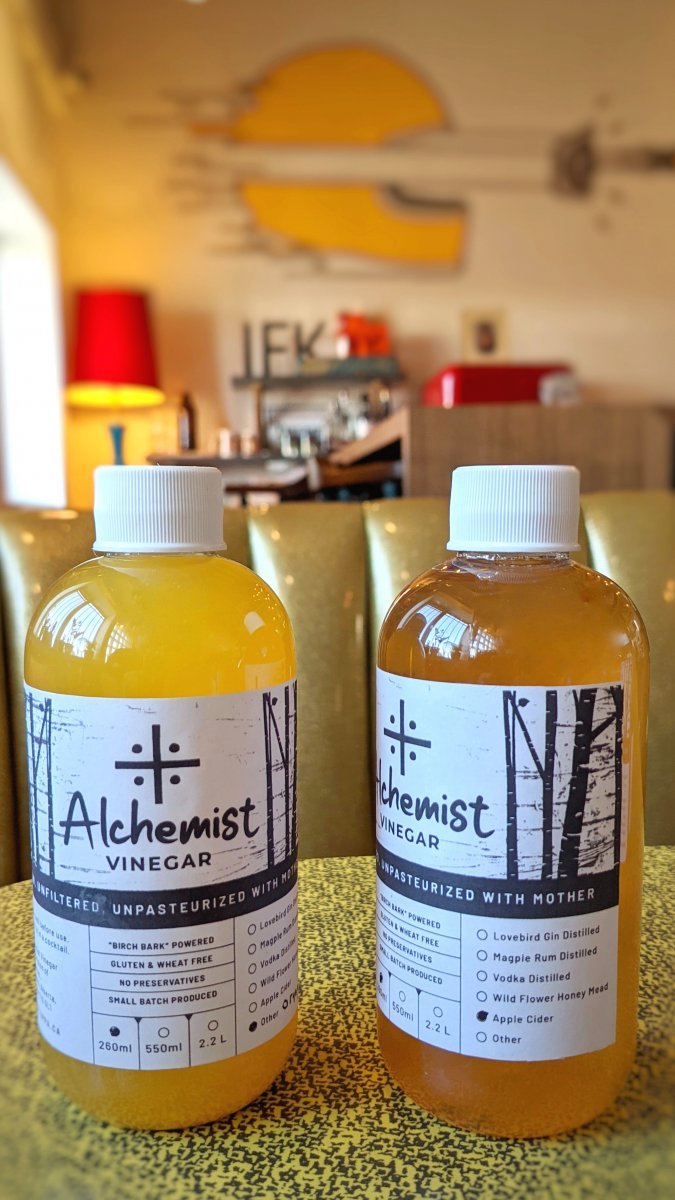 Available in 260 mL and 550 mL formats, there are currently six types of vinegar that can be purchased through Tippa's website–and can be shipped worldwide–with more varieties on the way. Having tasted a few of the vinegars recently, I can say that, overall, they are dynamic and make for a welcomed addition to the pantry. The honey vinegar (made from mead) and the Magpie Rum vinegar are both standouts with complex taste profiles.
I mean, who's ever tried rum vinegar before? Truly interesting!
In addition to culinary applications, Poutanen says he encourages the use of the vinegars in cocktails. As a provincial lockdown looms overhead here in Alberta, I look forward to stirring up some drinks with the Alchemist Vinegar lineup as well.