Ah, another year, another few weeks of heated conversation over Air Canada enRoute's highly anticipated list of "best new" restaurants from coast to coast. This year, the 30 nominated eateries span from the West Coast all the way over to the East Coast, from Tofino's 1909 Kitchen to Halifax's Bar Kismet and 28 other buzzworthy spots peppered in between.
The one major difference this year is the fact that the magazine's anonymous critic for the past four years, San Francisco-based writer Andrew Braithwaite, has retired from his role.

So long, and thanks for all the fish https://t.co/ednHocAMxv pic.twitter.com/bJmHClSEX4

— Andrew Braithwaite (@agbraithwaite) August 9, 2018
In his place, a new anonymous cross-country critic, Nancy Matsumoto, has been revealed. It's common for enRoute to swap out their main restaurant writer every few years as they eventually become more recognizable to restaurateurs, but also to just keep things fresh. Matsumoto is a freelance writer and editor that splits her time between Toronto and New York. Her published work spans a variety of topics including arts and culture, food (obviously) and more.
At any rate, let's take a look at the who, what and where (and occasionally "why?") of the Canada's Best New Restaurants 2018 nominees.
The cities
As is typical with this annual nominee long list, it leans fairly heavily to Eastern Canada with Ontario boasting 12 nominated restaurants and five in Quebec. Edmonton also has an impressive trio of dramatically different concepts: Biera, Bundök and the funky, fast-casual Filipino eatery, Kanto.
Admittedly, when looking at new concepts from the past year and a half (the magazine considers new restaurants as ones that opened during a loose time frame of late spring 2017 to late spring 2018, with some exceptions), it hasn't been the most dynamic year for both Calgary and Vancouver. As a result, Vancouver only has one nominated eatery in the running: St. Lawrence and Calgary with two: Donna Mac and Bread and Circus.
On the other hand, Regina may only have one nominee, Avenue, but it is the city's first in the history of the annual Air Canada enRoute restaurant ranking.
Major Canadian cities with the most nominees: Toronto (9), Montreal (4), Edmonton (3).
Major Canadian cities that are absent from the list: Ottawa, Saskatoon, Quebec City, Kelowna and St. John's.
The trends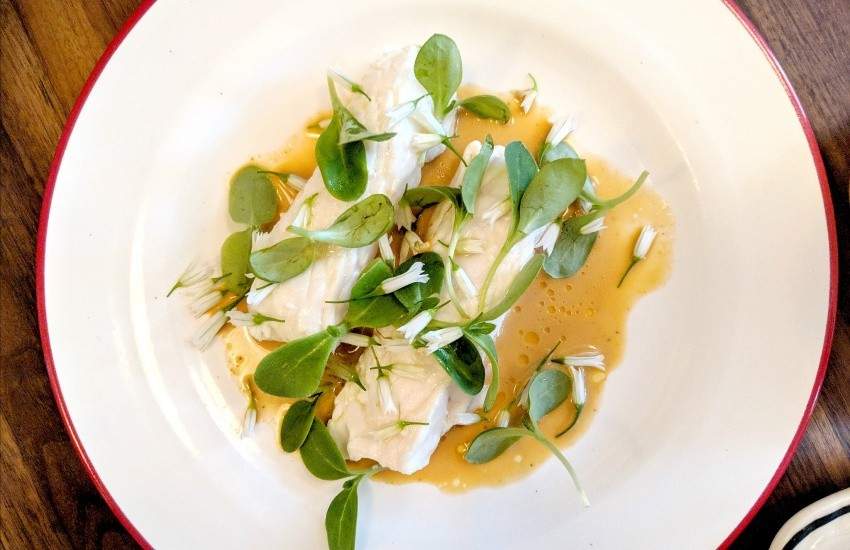 Quality restaurants outside of city limits (again): If anything, the trend of chefs and restaurateurs taking their businesses outside of major city centres has grown exponentially stronger over the past year. Saint-Benoît-de-Mirabel's La Cabane d'à côté, QC, Sand and Pearl in Picton, ON, and Cruz Tacos located inside the Granary Road Public Market in the Alberta foothills just south of Calgary are just a few examples of nominees that are nowhere near a "trendy" neighbourhood.
Natural wines: If it's not funky, small-batch and unrecognizable by label to the average diner, then it's likely a natural wine that you're getting poured into your glass at a majority of the list's members this year. Nominees that place a particular focus on natural wines include Winnipeg's Oxbow and Montreal's Vin Mon Lapin.
New concepts from Canada's Best New Restaurants list alumni: Out of the thirty nominated restaurants in the running for the Canada's Best New Retaurants 2018 top ten, six come from past list members. Avenue, Vin Mon Lapin, Passero (Winnipeg, MB), Aloette (Toronto, ON) and St. Lawrence (Vancouver, B.C.) are all new concepts from previously awarded restaurants. Midas touches, perhaps?
The frontrunners
Kiin (Toronto, ON): Thai food is wonderful, and Kiin does really, really right by Thai cuisine. Nuit Regular is the talented chef behind the wondrous food at Kiin that is bright and dynamic in flavour and in presentation as well. Focusing on Royal Thai cuisine, Regular's offerings range from the addictive, feathery wingbean, coconut salad tossed with chili shrimp paste to khao yum, a colourful rice dish that is presented in all its rainbow glory before being tossed tableside with fried chilies, kaffir lime leaves and more.
Biera (Edmonton, AB): Garnering rave reviews from most food writers (myself included) and industry folks in Western Canada, Biera, though technically a brewpub, has positioned itself as one of the most innovative Canadian restaurants to open in the past year or so. Executive chef Christine Sandford works wonders with all sorts of Alberta-grown ingredients by fermenting, dehydrating and rehydrating them to offer a myriad of textures and profound flavours in all of her dishes, like her signature tartare with smoked beef fat, shaved horse radish and nasturtium.
Vin Mon Lapin (Montreal, QC): Do all things that Dave McMillian and Fred Morin turn to gold? It seems to be their track record. This new Montreal wine bar from the gentlemen behind the world-renowned Joe Beef, Le Vin Papillon and Liverpool House is generating plenty of buzz. In a cozy room studded with playful rabbit accents, servers float around, offering up unusual natural wines to go along with an unfussy menu that boasts dishes like their now signature sunshoke bread rolls with house-made margarine.
The dark horses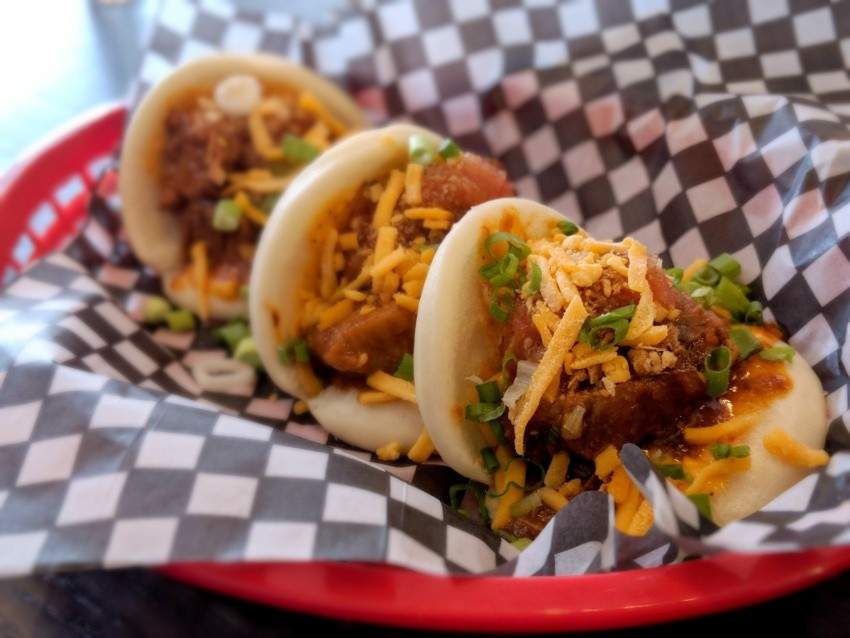 It's always refreshing to see some out-of-the-box choices on lists like these, but at the end of the day, do these concepts tick all of the boxes that are historically typical of a top ten entry?
Kanto (Edmonton, AB): Chef Edgar Gutierrez's Filipino street food coming out of this teeny fast-casual spot in Edmonton's Chinatown packs a serious punch. His braised beef baos are indulgent, albeit messy, little bites and the sweet spaghetti with chopped up hot dogs and fried chicken (a perfect hangover cure and fun ode to Jollibee's, a beloved Filipino fast food chain) unexpectedly hits the spot, but counter service has yet to crack the top ten of Canada's Best New Restaurants. Will 2018 be the year?
Cruz Tacos (Alberta Foothills): In a somewhat similar vein to Gutierrez's concept, Cruz has garnered some favourable reviews. However, does a food stand in a market offer enough of well-rounded dining experience to warrant a top tier placing? As well (and unlike Kanto's unique approach to Filipino food in Edmonton), most major Canadian cities already boast high quality Mexican concepts that range from fast-casual to full-blown sitdown establishments that really delve into the diverse world of Mexican cuisine.
Who's missing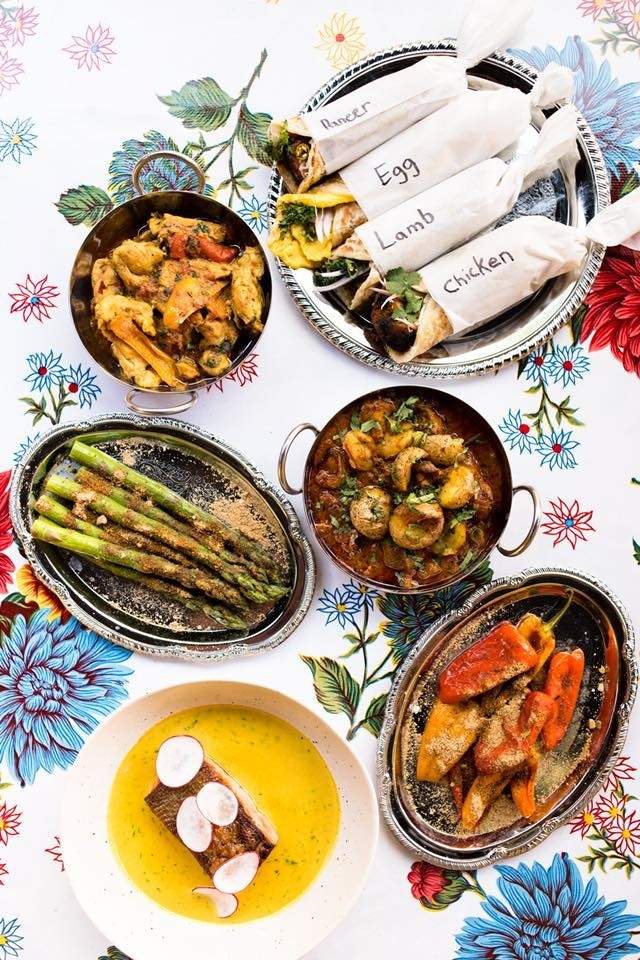 We all know there can only be 30 and then, there can only be ten. Lists be damned, right? That said, mediocre restaurants can have great days and great restaurants can have bad ones, so sometimes it can just come down to timing, and sometimes restaurants in a previous nomination time frame can appear a year later than expect (like Edmonton's Bundök, which opened January 2017).
Given the range of concepts in the this year's list of nominees, here are a few quality Canadian restaurants that I think were overlooked.
Calcutta Cricket Club (Calgary, AB): With the huge amount of buzz and accolades Calcutta has received since opening last year, it was surprising to see this Indian restaurant on Calgary's trendy 17th Avenue area not receive a nomination. Coupled with the fact that there are very few contemporary Indian restaurants in the country, this omission seems especially odd.
Coquille (Vancouver, B.C.): Much like Calcutta, the sister concept of Vancouver's much-celebrated Gastown restaurant, L'abattoir also shockingly failed to land on the long list despite being quite popular the discerning palates on the west coast. The design and colour scheme of the room itself is noteworthy as well (who does't love fish scale-inspired floor tiles?), which only adds to the surprising omission.
Di Beppe (Vancouver, B.C.): This Italian cafe-meets-restaurant concept is all shades of lovely, whether you're having a casual coffee and a bite while getting some writing done or sitting down on its restaurant side for dinner. Tender meatballs and pizza made with three-day fermented dough is just what the doctor ordered on any given day of the week. Di Beppe is co-owned by nominated restaurateur J.C Poirier (St. Lawrence), though he remains mostly hands off with the menu. Still, perhaps one of his concepts outshone the other or perhaps a restaurateur can't have two concepts nominated the same year. Who's to know?
Shift (Saskatoon, SK): With the exception of this concept inside of the Remai Modern on Saskatoon's waterfront, it wasn't the most active year for restaurant openings in the quaint Prairie city. Owned by Toronto-based restaurant group Oliver & Bonacini, Shift delivers with its interesting approach to elevated Prairie cuisine that includes everything from delicious hand-made perogies topped with bonito flakes to a seriously delicious wild rice pudding for dessert. Though, as I've mentioned before, its wine and cocktail program could be vastly improved.