The announcement of lists always get people in the culinary industry going, chefs, owners and staff alike.
"What? Why is that place on there? It sucks!"
"I don't care about lists like that, it doesn't even matter." (Read: I really do care and am upset about it.)
Whether you care about enRoute's Canada's Best New Restaurants list or not, it's undeniable that the impact of being even a nominee (there's 32 this year, as opposed to only 30 last year, 2015 is looking better already) can be huge for an independant restaurant. With Canada's food culture becoming exponentially more visible every day, the more attention these restaurateurs and chefs get, the better; as long as it's well-deserved, of course.
enRoute's writer, Andrew Braithwaite, spent a good chunk of time travelling from coast to coast earlier this season, eating and drinking at more restaurants than there are days in the month. The result? This list of the People's Choice award nominees for Canada's Best New Restaurants.
So, let's break it down!
The cities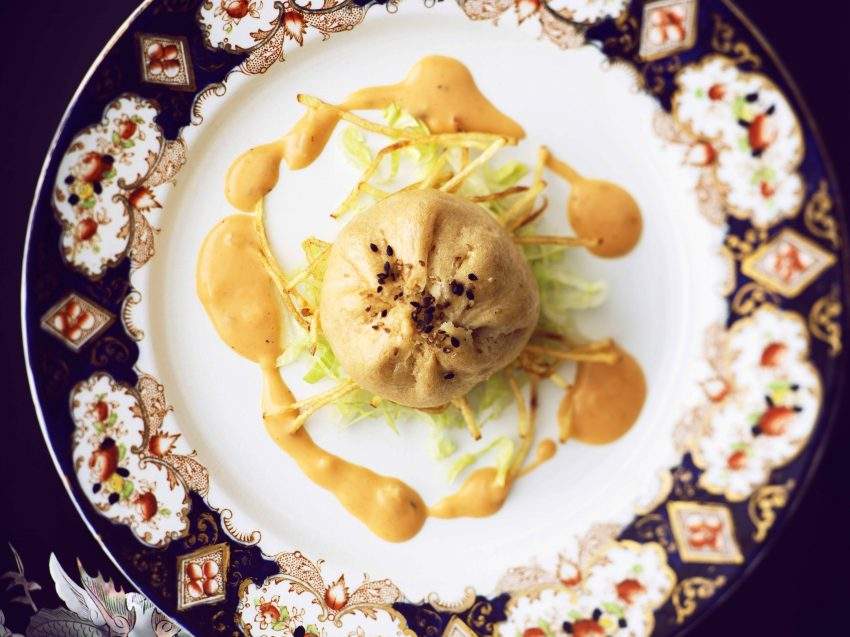 There's no surprise that Toronto is once again the stronghold on the nominee list, but there are a few refreshing changes in the concentration of restaurants here, including two from St. John's (Adelaide Oyster House and The Merchant Tavern), one from Winnipeg, as well as one from Saint John, New Brunswick (Port City Royal).
Major Canadian cities with the most nominees: Toronto (8), Montreal (4), Vancouver (4), Calgary (2), Quebec City (2), St. John's (2).
Major Canadian cities with no nominees: Charlottetown, Halifax, Kelowna, Regina, Saskatoon, Victoria, Yellowknife.
The food trends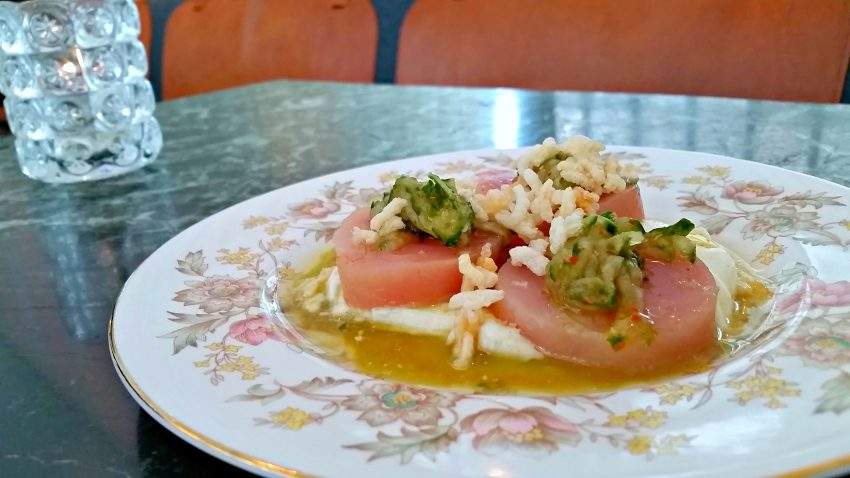 Contemporary Asian: I'd hate to say Diana Ng called this (but she sort of did), the Momofuku effect has taken hold in Canada in a strong way. Sure, we'll always be a fan of the mom and pop, hole in the wall places, but there are a lot of restaurants that are making authentic Asian cuisine more stylish and accessible.
Hyper local/regional Canadian - Whatever you want to (or hate to) call it, Canadian restaurants are getting local-er(-er?) each week. Boralia's menu is inspired by recipes from Canadian settlers living off the land; Dandylion's menu seems to practically change when the temperature gauge does; and Wild Mountain, if you can't find it on Vancouver Island, you probably won't be eating it there.
The "no concept" concept - How do you define not wanting to be defined? Chef Justin Leboe probably did it best by naming his restaurant Pigeonhole, but other nominees share a somewhat similar mentality of not having a specific focus when it comes to the menu. Technincally focused, though? Yes. AnnaLenna and Enoteca are also examples of this.
The frontrunners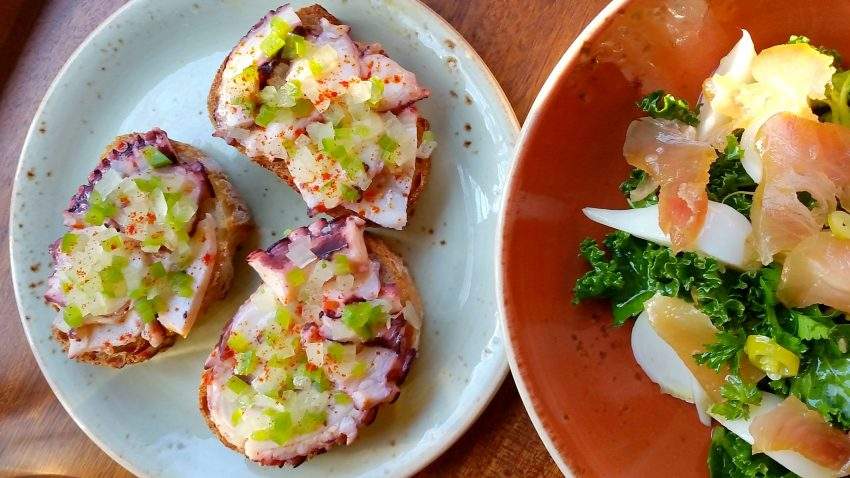 It's not over until the fat lady sings (or perhaps has finished her dessert, in this case), but there are some places that could be viewed as crowd favourites.
Bar Raval (Toronto, ON) - A menu of meatballs, garlic shrimp and jamon does not a tapas restaurant make. Sure, many tapas restaurants strive to deliver authentic Spanish flavour, but few are as serious and as skillful as Grant Van Gameren at Bar Raval. Galician-style octopus, razor clams and house canned seafood are among the many dishes that will make not being on vacation in Barcelona a bit more bearable.
Lavanderia (Montreal, QC) - Pretty much anything that chef Anthony Park touches these days turns to gold. Jokes aside, you can tell Park puts his heart and soul into everything that he does, so another gold star for him is A-OK by us.
The Nash (Calgary, AB) - When chef Michael Noble helped open Catch Restaurant and Oyster Bar in Calgary back in the early 2000s, he probably never expected it to be named the inaugural best new restaurant in Canada, but it did. Years later, with a second restaurant under his belt, he's probably hoping for an encore, and most lists do tend to like alumni.
The dark horses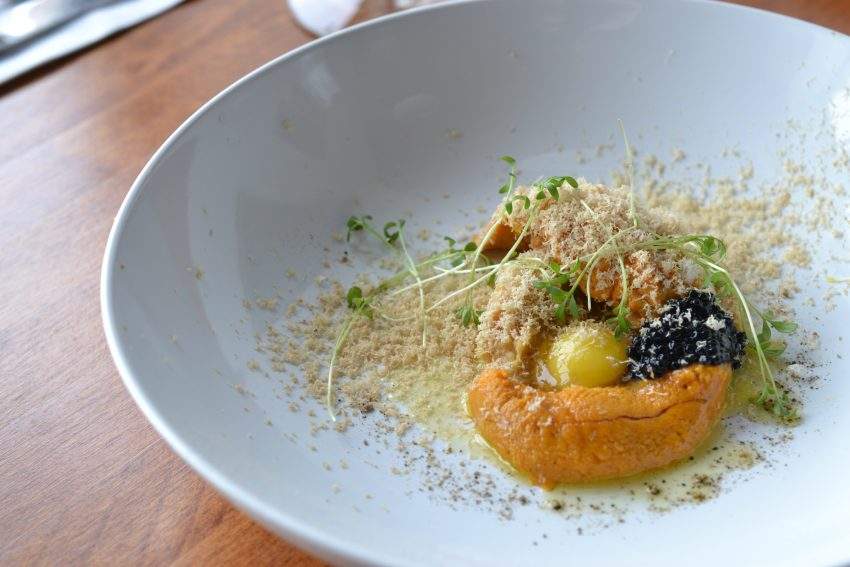 Everyone loves a dark horse. Here are a few of the restaurants that could potentially clinch the number one spot this year.
Dandylion (Toronto, ON) - A vegetable-forward (or vegetarian) restaurant has never claimed the top spot on this list and concepts like this are very rarely in the top 10, but this place--built into what was formerly a furniture repair workshop--seems to be making all of the right moves.
Enoteca (Winnipeg, MB) - Much like the above, Winnipeg establishments never quite seem to crack national restaurant listings. Enoteca is the second restaurant from Scott Bagshaw, owner of the very popular Deseo Bistro. His food is top notch in Manitoba, so here's to hoping that translates into a great ranking for the lone nominee from the province.
Rostizado (Edmonton, AB) - There are very few places in Canada that do Mexican, both casual at Tres Carnales and contemporary at this restaurant, like these guys do. With the taco trend cooling down, it's time for a new interpretation of Mexican cuisine to grace our palates.
Who's missing?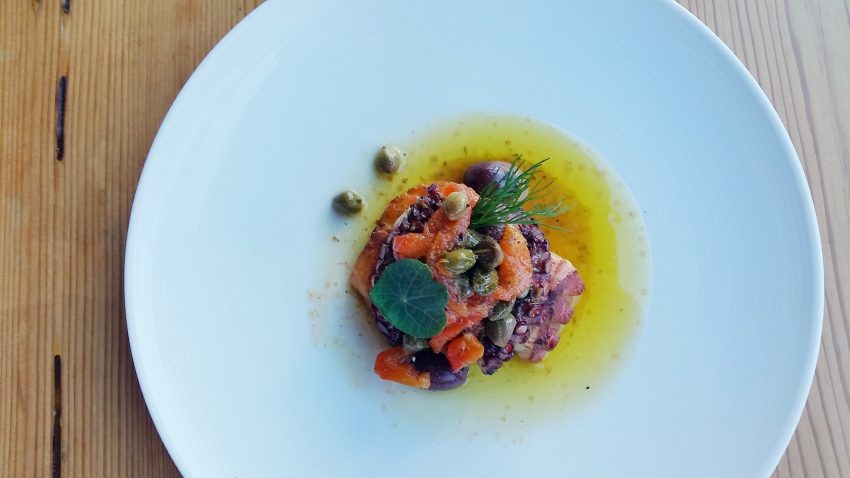 We understand that not everyone can make the cut and that dining experiences can vary depending on the night of the week and who's working the kitchen, especially when it comes to newer establishments, but here are a few places from across the country that I think were definitely overlooked.
The Greek By Anatoli (Vancouver, B.C.) - With the family restaurant status it's usually pegged with, fancifying Greek cuisine is no easy task, but this Yaletown eatery in Vancouver pulls it off virtually flawlessly. Order the grilled octopus, spanakopita and grilled haloumi caprese and you'll see what we mean.
Krafty Kitchen and Bar (Kelowna, B.C.) - One of the most contemporary restaurants to open up in the Okanagan in the past couple of years, Krafty has all of the elements of a restaurant that would fit well into a larger city centre, like its progressive cocktail program and unique small plate-focused menu, as well as lively room and that hipster-casual service that could easily charm its way into a top 10 placement.
Patois (Toronto, ON) - Probably more of a victim of the time of opening than anything, Patois was on the cusp of the 2015 nominee cutoff, as it opened its doors in early June 2014. Chef Craig Wong's Caribbean-Chinese menu is as fun as the atmosphere inside, though it does get a little loud, to be honest. Nonetheless, it's an energetic dining experience and one that stands out from the new to the Toronto food scene pack.
Primal (Saskatoon, SK) - The Italian-inspired eatery from the same owners of The Hollows, Christie Peters and Kyle Michael, embraces the same local mentality that diners have come to love of their original restaurant, by sourcing locally-ground flour from grain grown just outside of Saskatoon to make fresh pasta here at Primal. If that sounds pretty cool to you, that's because it is!