There's a lot of lessons to be had when it comes to food, but above them all, it's the fact that it can be very subjective. While I was a little sad to see that some great spots (Calgary's Black Pig Bistro or Fat Pasha in Toronto) did not crack the top 10 of enRoute's Canada's Best New Restaurants list for 2014, I also understand that not everybody can be number one. Comparing crunchy apples to juicy oranges or perfectly ripe bananas is definitely a difficult task for Andrew Braithwaite (CBNR writer and recently published author of an eBook about wine, An Inconvenient Fruit), but he gets the job done, for the second year in a row.
"You can eat your way through a big bowl of various apples and oranges, and one of them will still make you happier than all the rest, right?" says Braithwaite. "I do try to think about the type of person that each restaurant is designed to appeal to. If two restaurants are achieving excellence at the same level, the one that will make that experience accessible to more types of people wins the tie breaker."
Though clearly a first world problem, palate exhaustion is very real, and it's not really an option for this assignment for Air Canada's in-flight magazine.
"To really test the full breadth of a restaurant's offerings – food, dessert, cocktails, wines, beers – I take down a lot of calories each night at dinner, which means I have to take some of those calories away from breakfast and lunch or I'll gain 50 pounds," Braithwaite continues. For a whole month, I rarely get to eat anything delicious for breakfast or lunch, which are two of my favourite meals of the day."
Braithwaite has gotten eating and judging down to a science, but he keeps an open mind and savours those little surprises from different experiences.
"I had a really great time eating and drinking in Edmonton." says the writer, pleasantly surprised with the Albertan city had to offer. I don't know what's gotten into chefs there but it really was a banner year – more good spots than we could fit on the longlist, actually. And the cocktail scene there, pushed forward with the help of a brilliant guy named Brendan Brewster, is kicking some serious ass."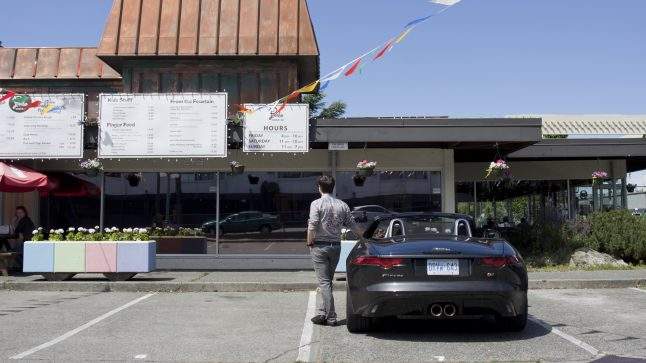 (enRoute's writer for 'Canada's Best New Restaurants' 2014 feature, Andrew Braithwaite likes to stay anonymous, hence the backside pose. Photo courtesy of Caleb Beyers.)
It's always interesting each year, first seeing the list of 30 to 35 best new restaurants and then the final lineup of the top 10. Since the list's inception in 2003, it's been met with both embrace and disdain, but then again, you can't always please everyone, can you? You'll often hear people cry foul over what appears to be preference over one area of the country to another, but maybe some cities' new establishments just aren't performing as well in comparison to others. Take Vancouver and Calgary as examples: with only a trio of restaurants in the West Coast city out of God knows how many that opened last year, to only one in Calgary (a much deserving one, mind you). It just goes to show that the quanity of restaurant openings in a certain area doesn't always translate to quality.
"I ate at more than 30 restaurants, but for the first time in the recent history of releasing an official longlist, editor-in-chief Ilana Weitzman and I decided to leave off a few of the recommended restaurants that didn't quite impress us the way they should have," says Braithwaite. "We wanted to make sure that we were really celebrating the best of the best in our People's Choice voting."
No matter how good you are at what you do, you're never perfect. Adding a dose of realism to the glamour that is enRoute's restaurant list, Braithwaite opted to share some pros and cons for each restaurant in this year's top 10.
So, here's some quippy commentary coming from the CBNR writer himself about why it's still A-OK to have a little bit of love/hate with these 10 amazing Canadian establishments.
10. Edna (Halifax, NS)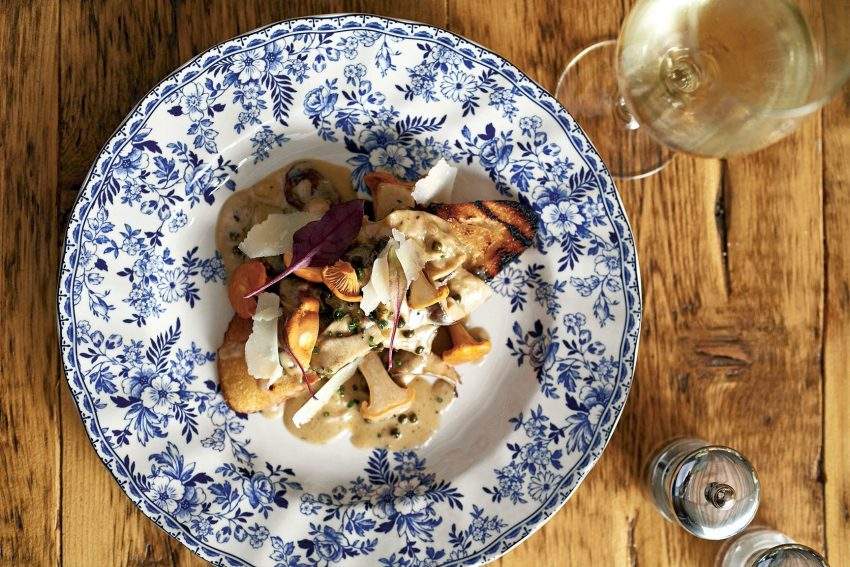 Pro
The entire restaurant is beautifully designed, from the interior space, to the menu typography, to the wallpaper in the bathroom.
Con
Feeling guilty about stealing the pretty paper menu.
9. Legende (Quebec City, QC)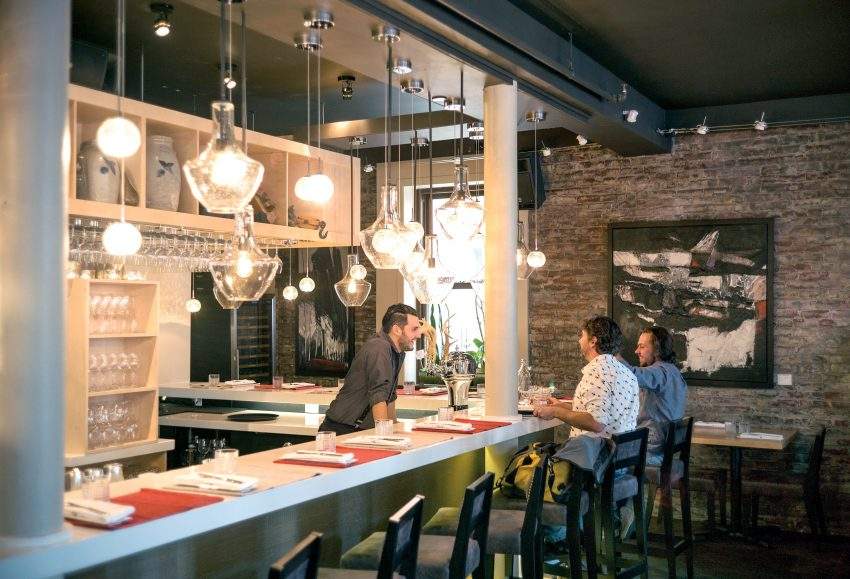 Pro
The restaurant will sell you many of the housemade products and seasonings that make its menu exciting, like uniquely flavoured salts, fruit compotes, etc.
Con
If you're staying in the old town, it's an easy walk down the hill to dinner, and a tough march uphill from dinner.
8. Ayden Kitchen and Bar (Saskatoon, SK)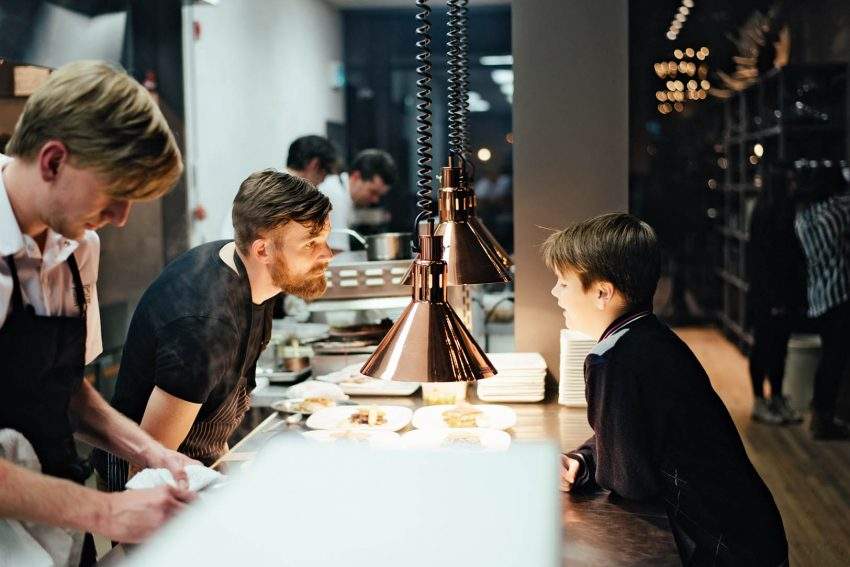 Pro
Located in an attractively old school storefront on the main drag of downtown Saskatoon, which really makes it feel like a big city joint.
Con
There's a real variance throughout the restaurant in terms of decor, lighting, noise level, and so forth. So, where you end up being seated changes your experience of the place.
7. The Chase (Toronto, ON)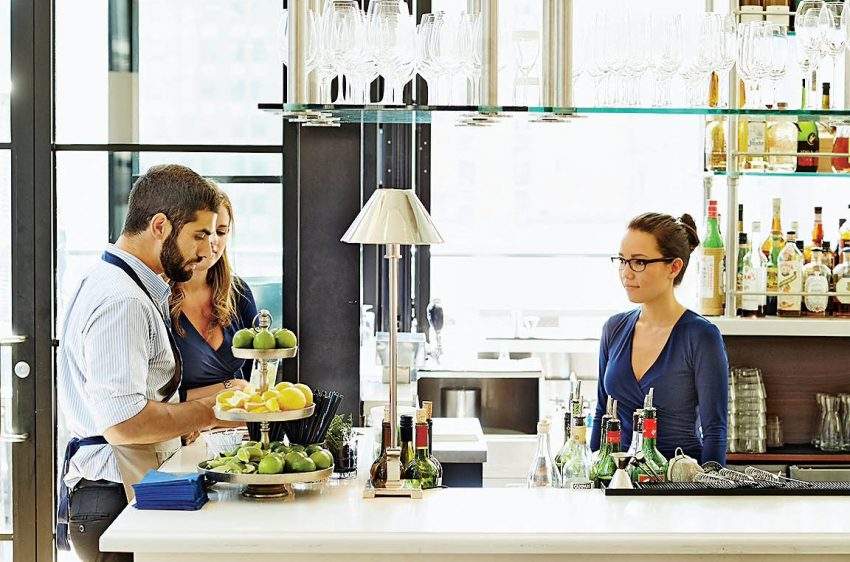 Pro
Every element of the experience here makes you feel like a high roller.
Con
This includes the moment when the bill comes. $$$
6. Bar Buca (Toronto, ON)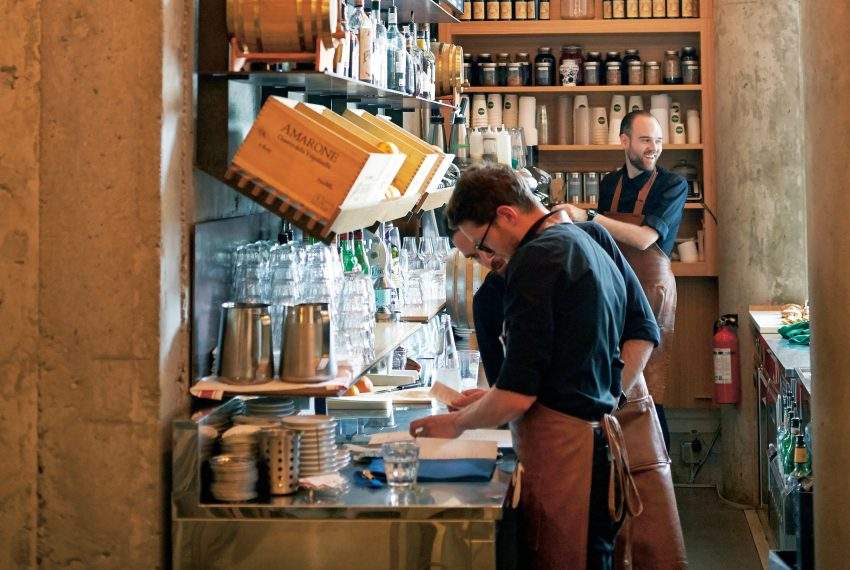 Pro
So many amazing little fried things to devour!
Con
So many amazing little fried things to devour.
5. Mallard Cottage (St. John's, NFLD)
Pro
Since they share a parking lot with Quidi Vidi Brewing, you get to taste those excellent beers on tap.
Con
The two dining rooms have fairly different atmospheres, and it's a pity that you can't eat half of your meal at each one. I hate having to choose.
4. RGE RD (Edmonton, AB)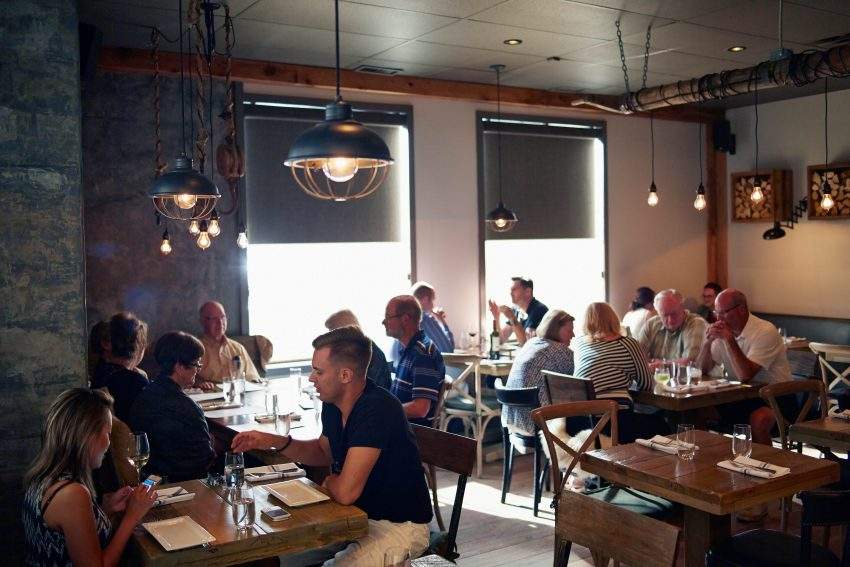 Pro
That farmhouse hospitality and charm. You feel very loved here.
Con
Located in this weird, unattractive little storefront that makes you a bit hesitant, until you get inside.
3. Le Vin Papillon (Montreal, QC)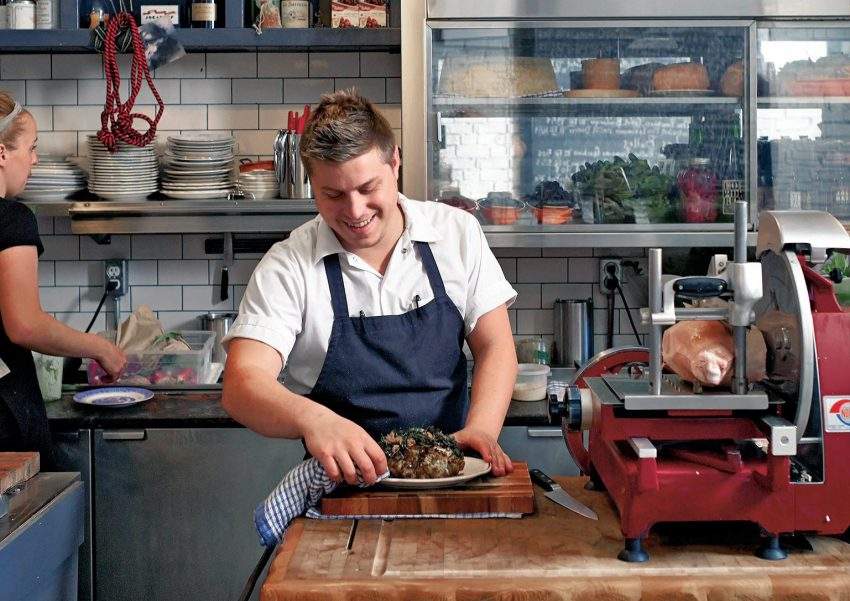 Pro
Run by an experienced team that knows all the little tricks for how to make a meal easy and joyous and fun.
Con
Small room with no reservations and no good place to wait, taken together with Farmer's Apprentice. It goes to show that when you're small but awesome, you'll still never please everybody.
2. The Farmer's Apprentice (Vancouver, BC)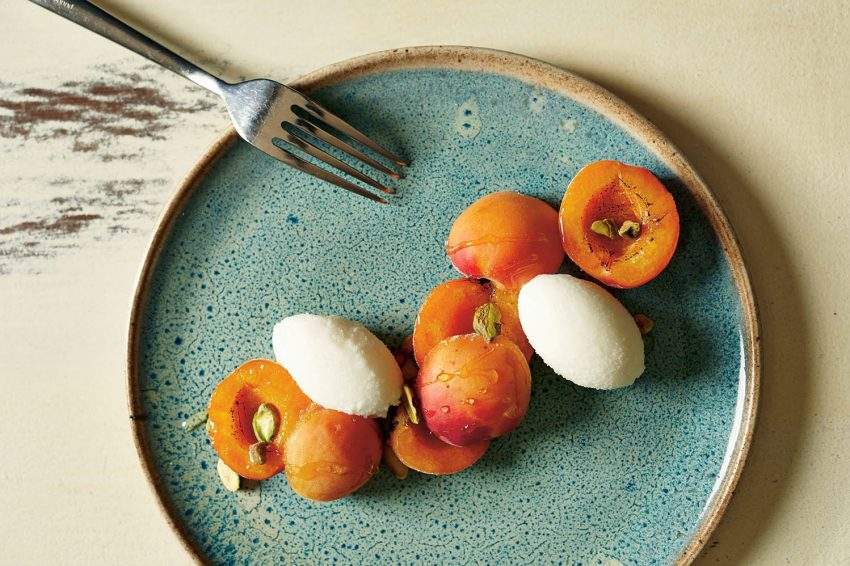 Pro
David Gunawan is a genius. His cooking was the most challenging, but also the most exciting, that I encountered this year.
Con
The place isn't big and can be a victim of its own success. My seating was finished and people were waiting for my table, but I didn't want to leave.
1. Wolf in the Fog (Tofino, BC)