This is always an exciting time for the Canadian restaurant industry. Many hardworking restaurateurs, chefs and their perspective teams have worked hard to be recognized as a stand-out place to eat in our country by enRoute magazine by way of their Eat and Vote campaign, essentially a long list of nominees for their Canada's Best New Restaurants list that was revealed today. Things have shaped up to be extra interesting this year with the top 10 lineup, including Enoteca of Winnipeg (a first entry for the province), as well as a first-time Saint John eatery, Port City Royal. In the past, some have cried foul at the cross-country listings to be not so, well, cross-country, but that can hardly be argued this year with establishments located on the West Coast island (Pilgrimme) all the way over to Adelaide Oyster House in St. John's, Newfoundland.
"In the previous two, I'd never been to Manitoba or New Brunswick," admits enRoute's Canada's Best New Restaurants Andrew Braithwaite. "It's hard to know what to expect from those cities. But Enoteca was a breath of fresh air in Winnipeg, and Port City Royal completely blew me away in Saint John. It never ceases to amaze me what sorts of little miracles a small circle of talented, passionate people can cobble together, no matter the geographic location."
One thing Braithwaite noticed this year was the evolution of oyster service.
"Now, it's pretty expected that small chef-driven spots will serve some kind of oyster, but the new differentiating factor is less provenance and more about the dressing, the mignonette," he says. "Once everybody can get good oysters, the uniqueness of the dish comes down to what sort of mignonette you're dressing it with."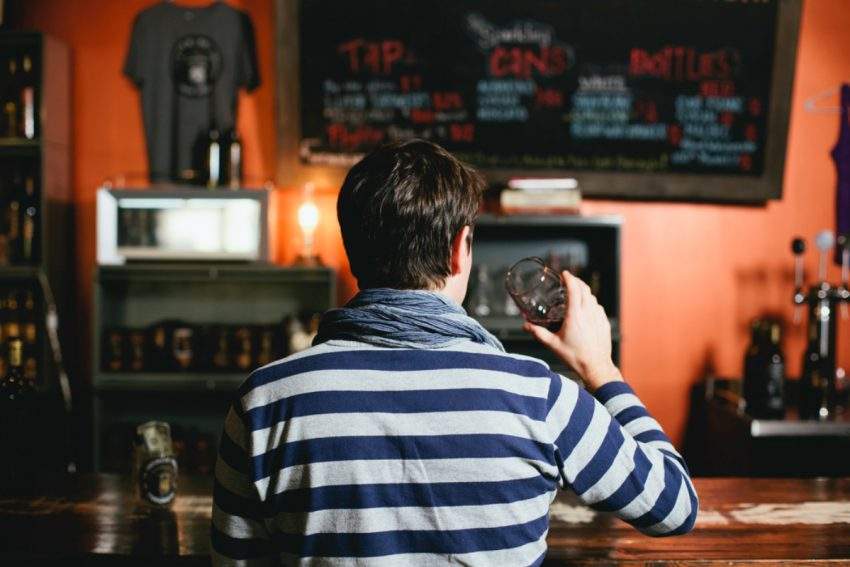 So, after all of the eating is done, which this year, included 32 restaurants that made the Eat and Vote long list, as well as a handful of others along the way over the month or so of continuous dining, what does Braithwaite want to eat when he gets home?
"The joke is always salad for a month, or soup for a month. But honestly, the thing I look forward to at the end of five weeks of eating out every night is simplicity. Instead of throwing 20 different and disparate things into my stomach in the span of two hours, not to mention a cocktail and a glass of wine to test out the bar and the wine program, it's a relief to be able to make one plate of pasta for dinner. No appetizer. No amuse bouche. No parade of small plates. No dessert. Just a simple plate of pasta."
So, here's to hoping that Braithwaite is enjoying some good quality taste bud rest and relaxation before his job starts up again in 2016.
Until then, the talented writer and author recounts his 10 most memorable moments of his cross-country dining duties for enRoute this year.
10. Soif (Gatineau, QC)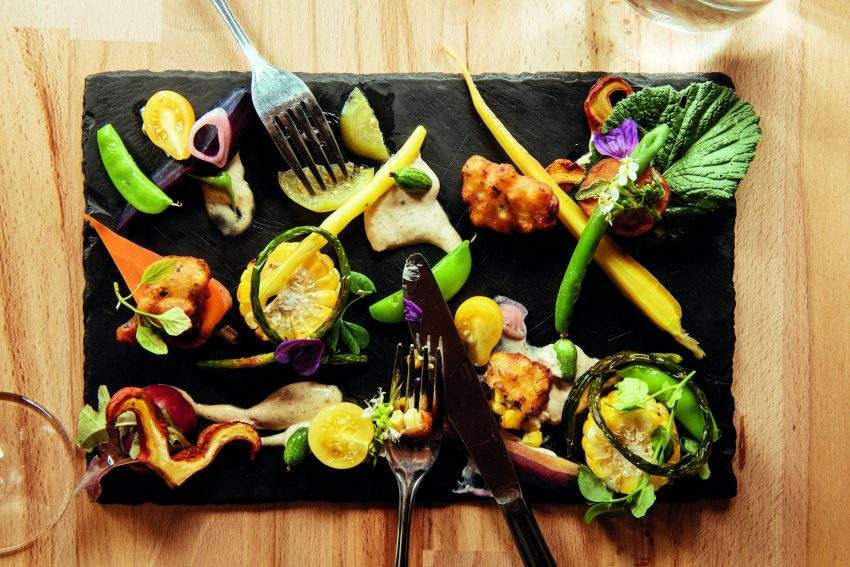 "I ate here with my oenophile cousin, a tech worker and sommelier from Ottawa. Our waitress and I immediately started formulating plans for what to eat and drink--in French. After she left, my cousin admitted that he hadn't understood a word we'd said. He said, 'I don't get across the river much. My French is a little rusty.'"
9. Enoteca (Winnipeg, MB)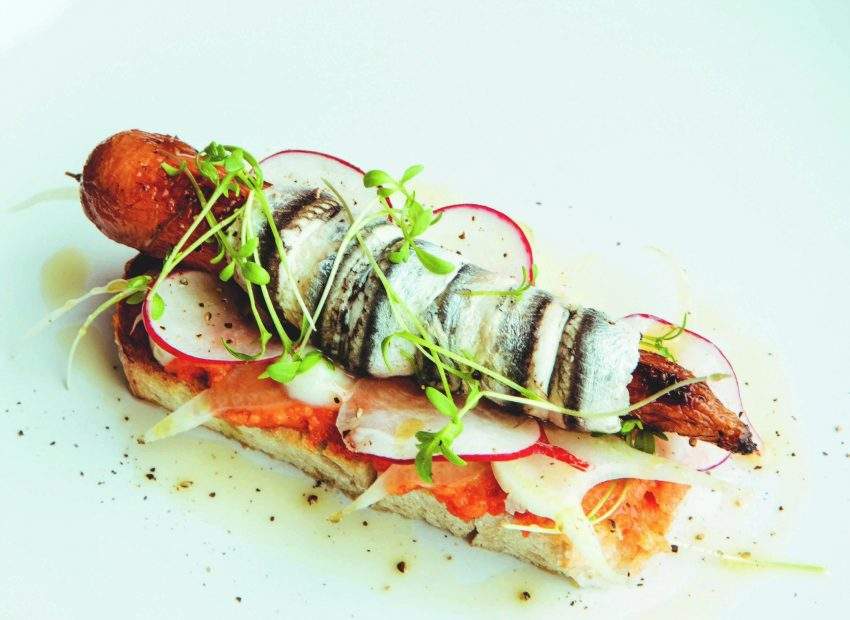 "I made my first-ever visit to Winnipeg on my birthday. I warned my dinner date not to get any big ideas, and he joked back that he'd already pre-ordered a giant birthday cake decorated with, 'Happy birthday Andrew Braithwaite, Top Secret enRoute Food Critic.' Ultimately, we shared a ginger panna cotta. No candles."
8. Yasu (Toronto, ON)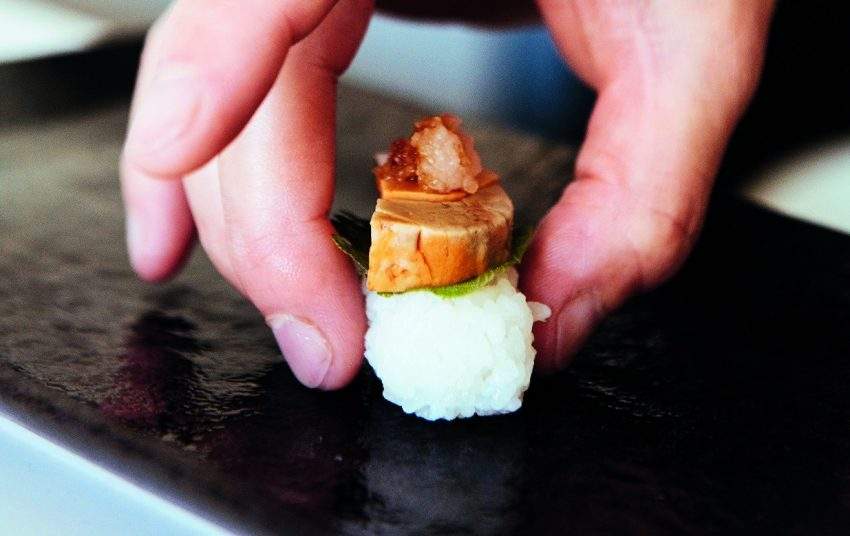 "Seated next to us at the bar were two young men with who turned out to be their parents. The boys spoke English and had clearly been to Yasu before, but the old folks hadn't, and neither of them spoke English. My wife speaks a little Japanese so afterwards she gave me the Coles Notes recap: the parents loved it."
7. Adelaide Oyster House (St. John's, NFLD)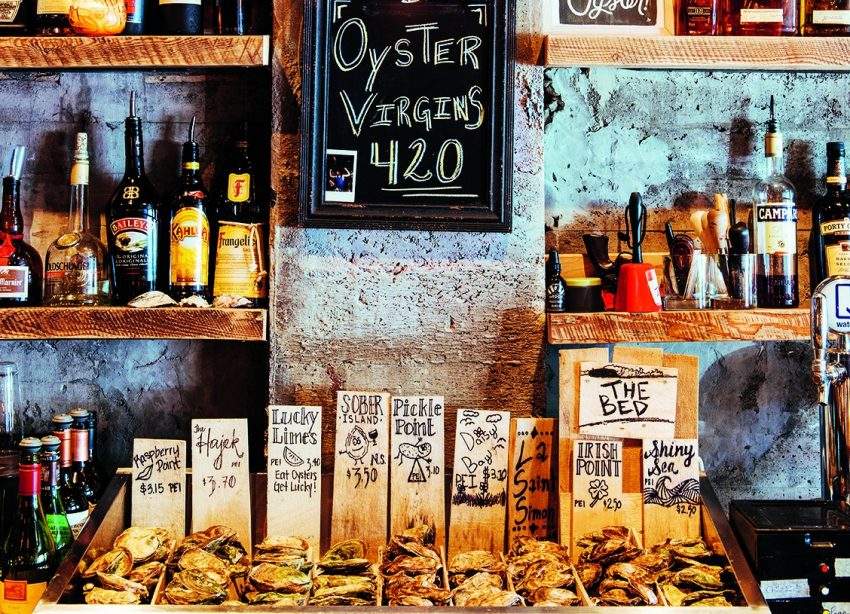 "I went to dinner here with a famous Newfoundland writer. At the table next to us was another famous writer named Kevin Major. Afterwards, we all went for a victory lap at Yellowbelly Brewery, where we met up with two more writers. Clearly, writers are the most prevalent form of celebrity in St. John's."
6. AnnaLena (Vancouver, B.C.)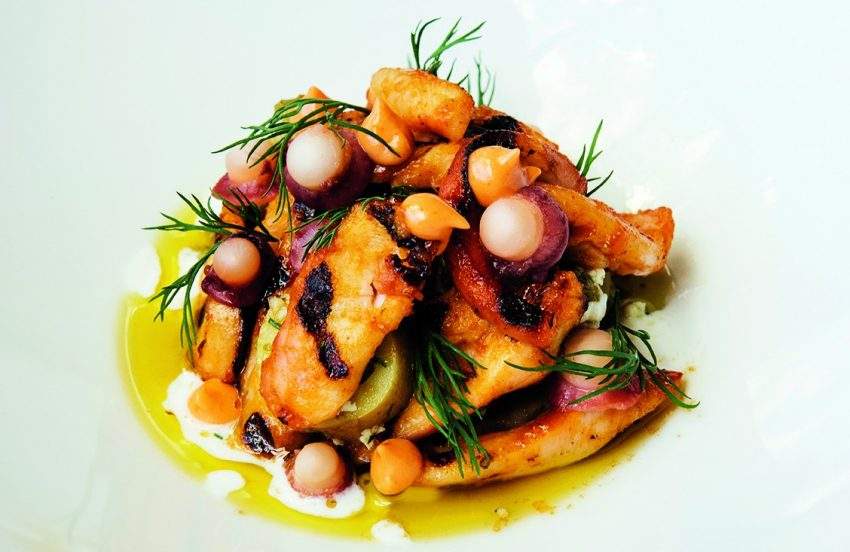 "My dinner date had to leave halfway through dessert to pick up his son from choir practice, so I got the dessert moved to the bar, and then just kind of lingered, taking in the scene. When I go somewhere and you can tell it's great, I try to find sneaky reasons to extend my stay and soak up the atmosphere."
5. Bar Raval (Toronto, ON)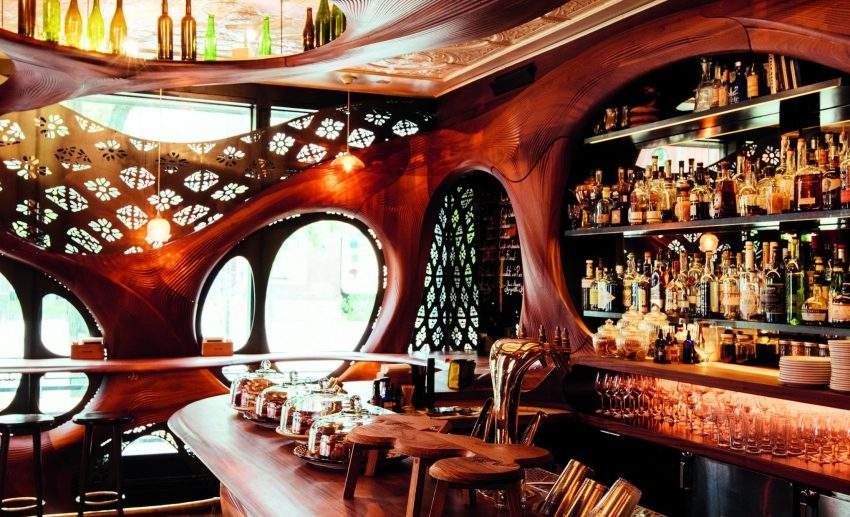 "We timed our arrival for 4:50 p.m., just before the after-work rush. The bar was decently full and the patio similarly jammed, but when the skies opened up in torrential rain, the scene got a little crazy. I went back the next morning for breakfast, on my way to the airport."
4. DaiLo (Toronto, ON)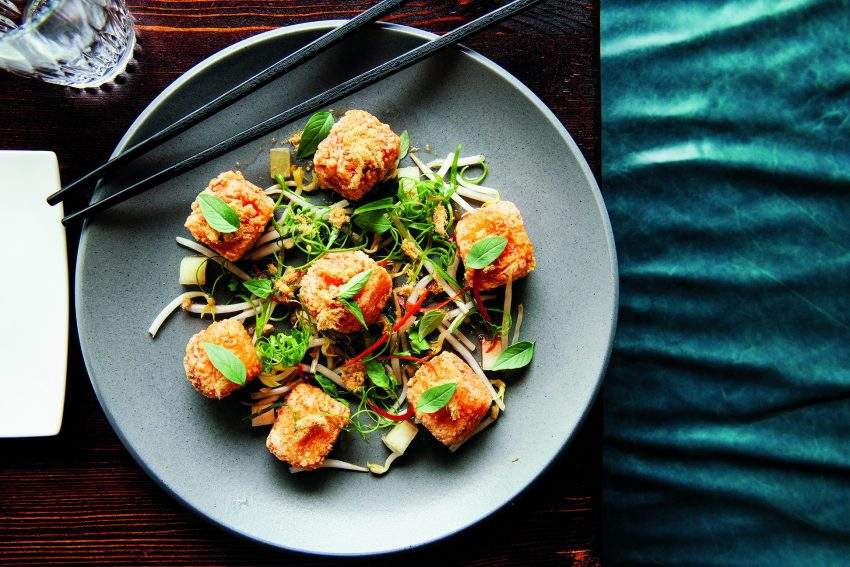 "For me, this was one of those great meals, and great nights, that you wish would keep going as long as possible. After deciding that we could trust somm Anton Potvin's judgment, we asked him to bring glasses of wine and distribute at random–wine roulette."
3. Pilgrimme (Galiano Island, B.C.)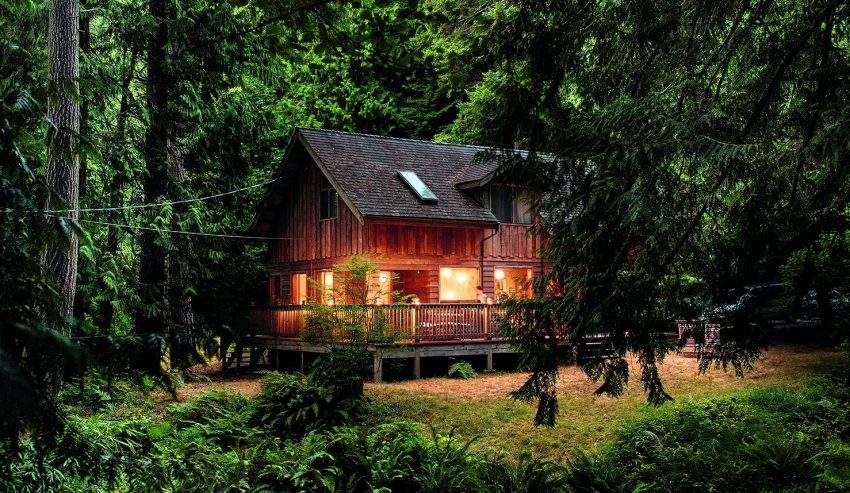 "I took the ferry from Victoria to Galiano with my brother and his girlfriend, and we saw orcas along the way. Trust me, I grew up on the island and this is not a common occurrence. It was a good omen. Once we'd ordered every dish on the menu, Leanne Lalonde complimented us on our 'adventurous spirit.'"
2. Port City Royal (Saint John, N.B.)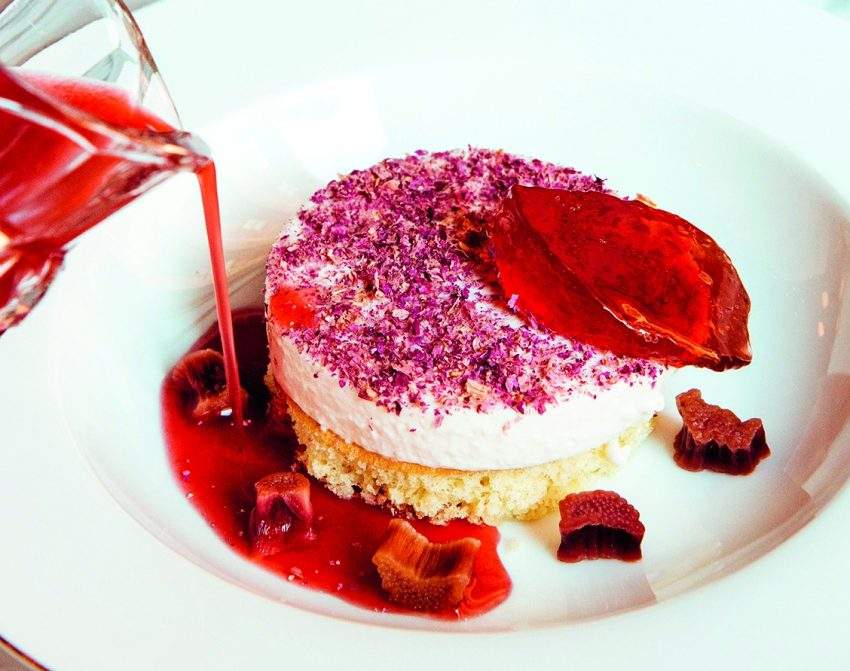 "I ate here on Canada Day eve, and my friend and I kept shooting each other these silent looks like, 'Is every single thing blowing your mind the same way it's blowing my mind?' After an amazing dinner, we celebrated at Saint John Ale House. Everybody sang 'O Canada' at midnight."
1. Pigeonhole (Calgary, AB)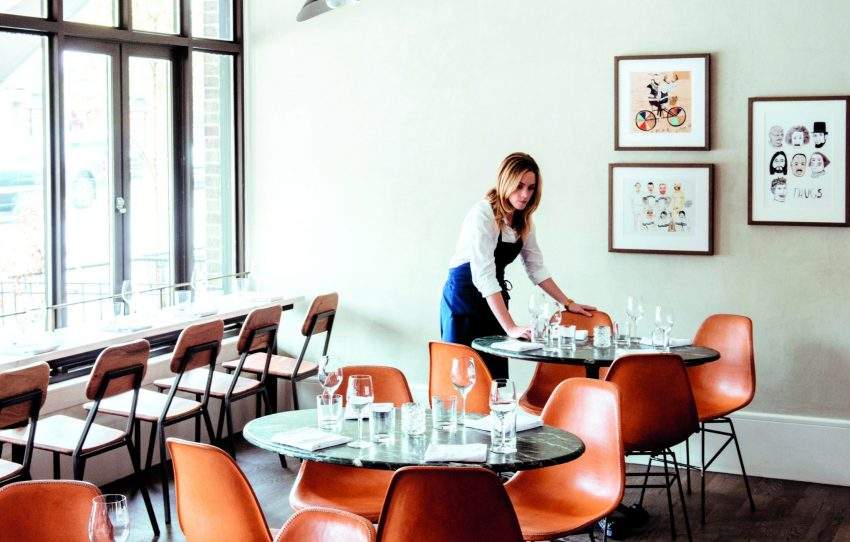 "You can tell you're at a Justin Leboe joint because of the attention to detail; from the logos on the wine glasses all facing the right direction when you sit down, to the on-point tone of the staff outfits: aprons over simple white shirts. 'They fit a little …male when we got them, so all the girls had a sewing party where we gave the aprons a slimmer shape,' confessed our server."
This is chef/owner Justin Laboe's third appearance on the enRoute top 10 list in the past seven years: first for this restaurant, second for Model Milk and third for Rush, now closed.
To find out what keeps Andrew Braithwaite busy throughout the year other than eating, follow him on Twitter or get the full scoop on his site.