It's every restaurateur's favourite time of year: Air Canada enRoute Canada's Best New Restaurants Top 10 announcement season!
Being a panelist for this annual list that celebrates new and (typically) buzzworthy eateries is always an honour. I do try to eat as much as I can, to explore the country, and obviously check out all of those "hot new" spots. This country's food scene gets more dynamic by the month, so trust that there are so many more restaurants and bars opening up than one writer can keep up with, let alone an entire panel of folks (like myself) weighing in from different regions across Canada.
"Air Canada is proud to take off with this tradition once again and to put the Top 10 best new restaurants on Canada's culinary map," says Andy Shibata, VP of brand, Air Canada. "It's inspiring to see these restaurants make their mark with world-class cuisine while also leading the way on industry trends such as sustainability and workplace wellness. We wish them all luck and success."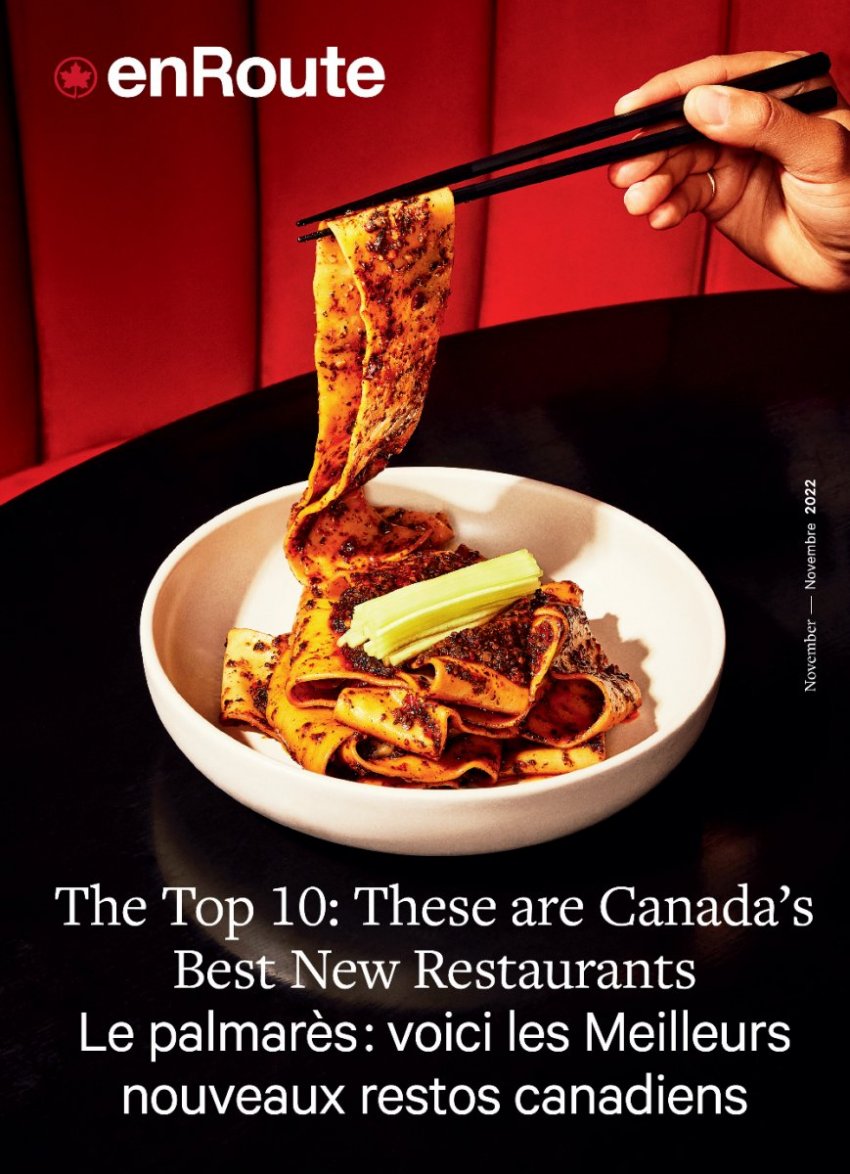 With all of that said, I think Nancy Matsumoto has done an especially great job this year with both the 2022 Canada's Best New Restaurants longlist and the final Top 10 which was just unveiled. From a strong showing by two Calgary restaurants this year plus some showstoppers in Toronto, Quebec City and more, here are the 10 spots in order of ranking:
10. Restaurant Alentours (Quebec City)
9. Fox & Monocle (North Saanich, BC)
8. Major Tom (Calgary)
7. Fonda Balam (Toronto)
6. Hearts Tavern & Bar (Kimberley, ON)
5. Một Tô (Calgary)
4. Perch (Ottawa)
3. Mimi Chinese (Toronto)
2. Mastard (Montreal)
1. Restaurant 20 Victoria (Toronto)
To read more about each spot as well as to see the entire longlist of nominees for this celebrated annual list, head to the Air Canada enRoute website.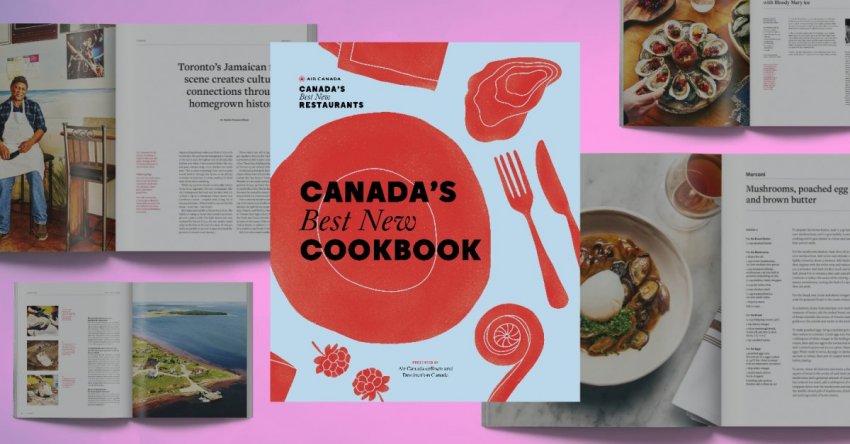 Canadians can now try their hands at recreating some of the amazing dishes that have helped to solidify former Top 10 winners' status among Canada's best with the recently-released Canada's Best New Cookbook.
In addition to captivating backstories about the dishes and the chefs who created them, the cookbook also enlists an all-star lineup of Canadian food writers to share interesting stories about each Canadian region.
Canada's Best New Cookbook can be purchased at Indigo and online, with $1 from each sale being donated to the Canadian Hospitality Foundation.