Amidst the doom and gloom in daily headlines, enRoute magazine's 2017 Canada's Best New Restaurants nominees list is sure to excite foodies across Canada. Freshly released today, the longlist of 30 nominees for the ever-buzzworthy 2017 Canada's Best New Restaurants covers some fan favourites, as well as some surprises, across the country. Which ten will make the cut for the final list? Let's take a look at some of the cities, trends, frontrunners and dark horses of this year, and make some guesses.
The cities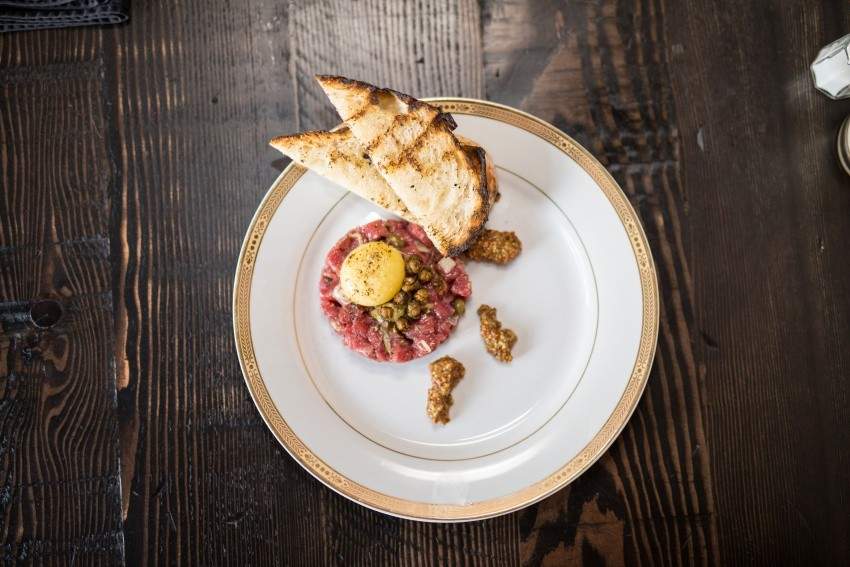 Normally, folks from the west cry foul when enRoute releases a list that is seemingly Ontario-leaning. Truth be told, every city has bad years, average years and excellent years when it comes to restaurant openings. For example, Kelowna and Saskatoon had only one contemporary restaurant apiece open last year (Oak and Cru and Sticks and Stones respectively) and that sort of restaurant scene growth doesn't lend itself to a lot of buzz.
On the other hand, Edmonton has had another spectacular year in terms of growth, boasting plenty of noteworthy restaurants including Bundok and Baijiu (that unfortunately didn't make the cut). Still, with its substantial number of nominees, it has proven yet again that it's a Canadian city where its food scene is well-worth the attention.
Generally speaking, the Canada's Best New Restaurants list of nominated eateries is quite balanced across the board. The provinces with the most nominations are Ontario (9) and Alberta (7), with British Columbia and Quebec tied (6 nominations each).
Major Canadian cities with the most nominees: Toronto (7), Montreal (5), Vancouver and area (5), Edmonton and area (4), Calgary and area (3).
Major Canadian ctities with no nominees: Kelowna, Regina, Saskatoon, St. John's and Victoria.
The food trends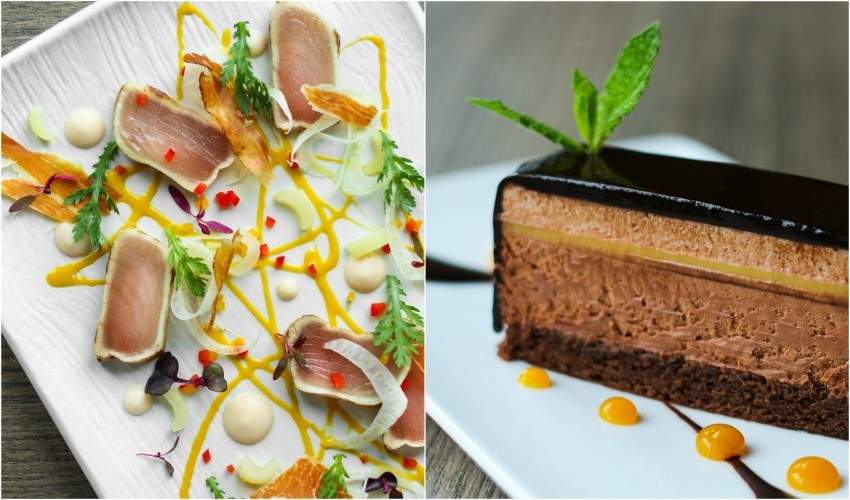 Quality restaurants outside city limits: A notable trend over the past year and a half has been restaurateurs leaving city cores in favour of smaller towns and suburbs while still maintaining a high-quality dining experience. Airdrie's Hayloft, Squamish's The Salted Vine and Beaumont's Chartier all speak to the fact that chefs, barkeeps and restaurant owners can venture well away from the trendy part of a city and still find plenty of success.
Brunch reigns supreme? Whether it's the showstopping Clementine in Winnipeg's Exchange District, Cafe Linnea and Clementine in Edmonton (I know, it is rather unusual to have two restaurants--with unusual names no less--grace this long list), Summit at Villa Eyrie on Vancouver Island or Calgary's Deane House, thoughtful brunch is a focus of many menus within the list of nominees.
Sustainable seafood: It doesn't matter if you're sitting down to eat on the East Coast at Halifax's seafood-focused Little Oak or forking into Ernesto Gomez Jair Tellez' beautifully-composed plates of Mexican food at Fayuca in Vancouver, you're going to find sustainble ocean bounty. Much like local produce being the norm now, almost all of these new restaurants are helping showcase the importance of sustainable seafood.
The frontrunners
With 30 nominated restaurants in the running to be in the final top 10 for Canada's Best New Restaurants 2017, the odds (1:3) are pretty good. Still, there are few restaurants that seem like they have a better chance at staying ahead of the pack.
Chartier (Edmonton, AB): Described as contemporary Quebecois dining outside of Quebec, Chartier's unorthodox location outside of Edmonton, combined with the overall rave reviews received (and continues to receive) from critics, food writers and food lovers alike, seems like a recipe for success. Given that restaurants outside of major cities seem to be putting their best foot forward these days, it's hard not to think that Chartier has put forward the best foot of those feet.
Grey Gardens (Toronto, ON): Swiftly following the success of Montreal's Agrikol last year, one of Toronto's most recognized restaurateurs, Jen Agg, has another hit on her hands for 2017. A beautiful room, well-curated wine list and creative menu by chef Mitch Bates make for a trifecta fit for quality dinner experience.
Mak N Ming (Vancouver, B.C.): In a fussy dining city like Vancouver, it's pretty ballsy to open a teeny, 20-seat restaurant in Kitsilano that only offers a tasting menu. Not only that, but to only change the courses once every few months, in addition to having a limited cocktail and wine menu, makes this concept even more of a gamble. Nonetheless, Mak, owned by Winnipeg-born Makoto Ono and pastry chef Amanda Cheng, has garnered high praise and even a perfect star rating from Globe and Mail critic, Alexandra Gill. Less is more might be their general mantra to the overall menu, but the tasting menu--brimming with technicality and unique combinations--is anything, but "less".
The dark horses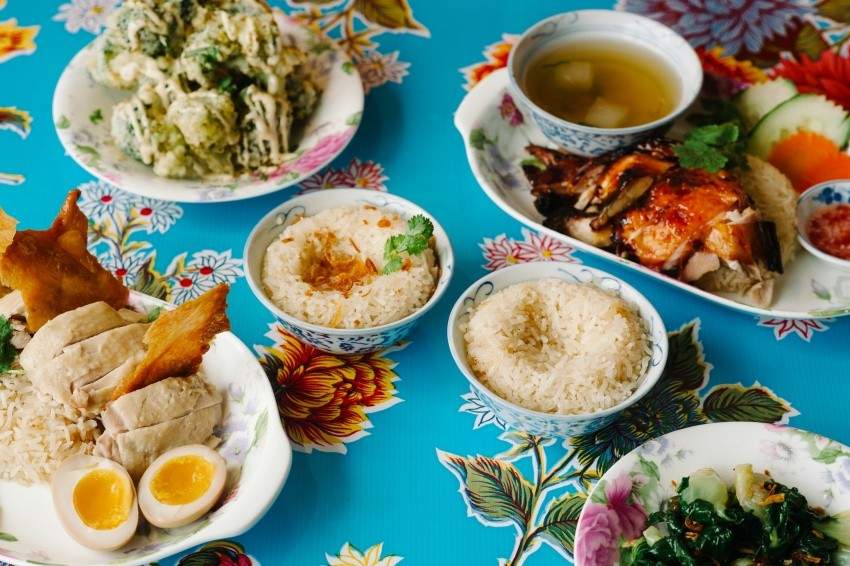 As the famous Amanda Marshall song from the mid-1990s goes: "My money's riding on this dark horse, baby." Let's place some bets on a few places that don't tick the typical boxes of an enRoute Canada's Best New Restaurants top 10 list member.
Clementine (Winnipeg, MB): Co-owned by the same couple that runs Segovia, Winnipeg's impeccable contemporary Spanish restaurant, Clementine is the most interesting brunch restaurant you can find in Canada (I can say with 90 per cent certainty). A brunch restaurant has never cracked the top ten of enRoute's coveted list, but with its menu full of global flavours, from a warming verde chorizo tostada to curried mushrooms on house-made sourdough toast, to a wonderful yogurt panncotta topped with frozen raspberry segments, bee pollen and herb glemolata, there are many reasons why it should.
Jackpot Chicken Rice (Toronto, ON): Chef-owner Craig Wong's concept that revolves, more or less, around Hainanese chicken, is a great example of how a simple concept can lead to a thoroughly enjoyable one for virtually any type of diner. Jackpot is a quick and easy spot for lunch, but at night, it gets much more lively when the cocktails flow freely, and are complemented perfectly by dishes like the signature crispy kaffir broccoli tempura.
Moleskine (Montreal, QC): Neopolitan-style pizzas and plates of house-made pasta might not be the first thing that comes to mind when one thinks of Montreal, but it is certainly what this newer eatery in town is getting buzz for. Italian can be a hard category to truly impress in, though, especially considering the types of Italian eateries that have graced the list in previous years such as Bar Buca (Toronto), Ask for Luigi (Vancouver), Capo and Borgo (Calgary, both now closed), Savio Volpe (Vancouver) and plenty more. We'll see!
Who's missing?
Just like when a coach tries to pick players for a high school soccer team, not everyone can make the cut. Here are a few Canadian restaurants that were favoured by their hometowns, but are not found on the list of nominees this year.
Bridgette Bar (Calgary, AB): If there was an interior design category tied to these types of lists, Bridgette would take the cake this year for what is truly a stunningly designed two-level space.
"Whatever the reason, I can't help but feel transported to a cozy, yet luxe mid-century modern home in the Alps."
When it comes to the food, executive chef JP Pedhirney pulls inspiration from around the globe, but successfully. In my opinion, one of the hallmarks of a great restaurant is how well the kitchen executes when the chef is not in the building and Bridgette proves this. With a great cocktail program and informed service, one can only assume the enRoute critic experienced an off night here.
Pinky's Ca Phe (Toronto, ON): What Pinky's may lack in bells and whistles in terms of design elements, this restaurant makes up in spades with fresh flavours, as it explores the possibilities of Vietnamese cuisine. With such a prominent Vietnamese population in Canada, most cities and towns are graced with some form of pho and restaurant, but being able to experience innovative creations by Vietnamese chefs reworking the classics is still a rarity in this country.
Sticks and Stones (Saskatoon, SK): Given chef Dale Mackay and front-of-house man, Christopher Cho's track record with this enRoute list in the past few years, it was surprising to not see Sticks, his pan-Asian eatery in Saskatoon's downtown core, grace this list.