The real-life Andrea Nicholson may not be the person Canadians would expect to meet, given her vocal and feisty onscreen persona during her time on Top Chef Canada in 2011 and its all-star edition earlier this year. Lest we forget, though, that a production company's editing room can work wonders with one's personality. Nicholson is a passionate food professional, there is certainly no doubt about that, but this well-travelled and experienced chef is about as far from being a tyrant in the kitchen as Guy Fieri is from being a reliable source of culinary education for television viewers.
To no surprise of mine today, the chef is as bubbly and welcoming as the interior of her restaurant, Butchie's--a room filled with communal plank tables that boasts plenty of purple and bright yellow tones. Without skipping a beat, she turns and and gives a warm "Hello!" to each person breezing through the door as we sit down for a chat. You can also tell the restaurateur is proud of her family-friendly restaurant venture, located in Whitby (about a 45 minute drive from downtown Toronto) in an area of Ontario that's brimming with young families and a population that's hungry for unfussy, yet well-made food.
"I find in today's world, a lot of restaurants don't make an effort to connect with their customers anymore. Here, I say hi to everybody and even try my best to memorize my regular customers' names. I go to every, single table each night and connect with everyone. It makes a difference," says Nicholson, smiling.
"I had admired this restaurant location for a long time," explains the chef as we head outside and turn around the corner of the restaurant to a huge, grassy patch of land speckled with picnic tables. "I remember driving by one night and there was a huge vintage car show happening outside. Looking at it, I could see it had so much potential…Once every few months, I would say to my husband that we should go and put an offer on that restaurant, but then life took hold of me with a corporate development position at Maple Leaf Foods and my consulting business."
After spending a couple of years with Maple Leaf Foods, Nicholson was really starting to miss the day-in, day-out adrenaline that comes with running an independent restaurant. While envisioning opening an eatery at this particular location danced in her mind, she got word that the television show that helped make her a household name seven years ago was just green-lit for a revival.
"Last fall, the Top Chef Canada producers came calling about the All-Stars season. At first I said no, but then five minutes later, I said okay," says Nicholson, laughing. "After the show filmed and I had been eliminated, I was sitting in my hotel room at 4 o'clock in the morning and just thinking [about my next steps in my career]. I started researching restaurants for sale in the Durham area and the Butchie's space was the first that came up."
The next day, she headed straight to the space and put in an offer. From there, months of renovating and menu testing followed, and Butchie's officially came to life in April.
Named after her father, Elwood Ross Nicholson or "Butchie", the restaurant itself sits on a huge lot, about an acre and a half of converted park space. It has a huge amount of lush green space and even backs onto a picturesque creek. Throughout the summer, Nicholson has had all sorts of community-involved events, from an artisans' market with live music and craft beer to outdoor movie nights, and even vintage car shows, the latter for her own love of old school automobiles, but also an homage to what initially drew her attention to the space.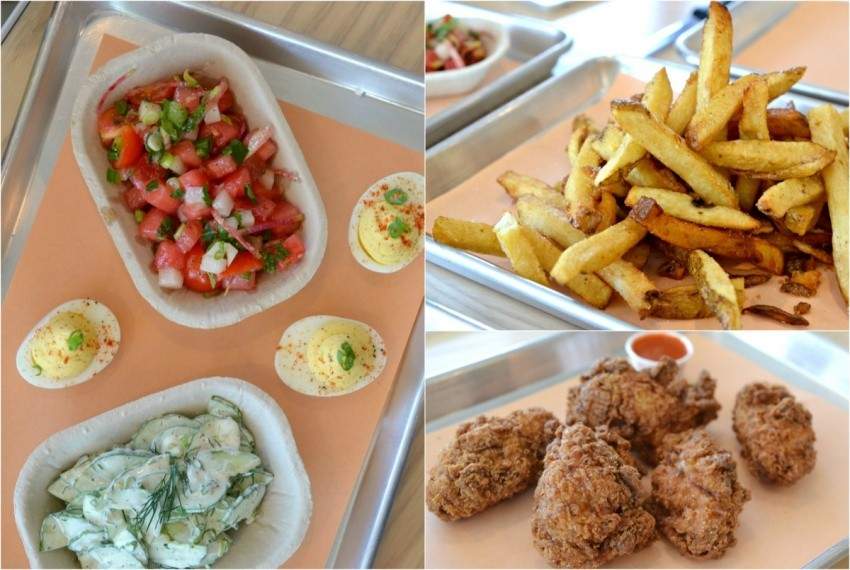 She's worked all over the world and spent years in Toronto's fine dining scene, but that doesn't mean Nicholson is opting to reinvent Southern fare. Instead, she keeps things simple, focusing on getting quality, local meats and produce and turning them into a myriad of classic dishes like smoked pork, fried chicken, country-fried steak, mac and cheese, (Ontario-grown) watermelon salad and more--all of which folks can order in endless combinations by way of Butchie's "meat-plus-three" format.
"Whether I'm eating out at a restaurant or at home, I want the plate of food in front of me to have good balance: you know, something sweet, something savoury, something salty, different textures…The meat-plus-three gives you that because you can choose either salty french fries, something rich and creamy like creamed corn, or something fresh like crunchy green beans. The style of cooking that we are doing here is high-end in quality and technique, but it's very approachable."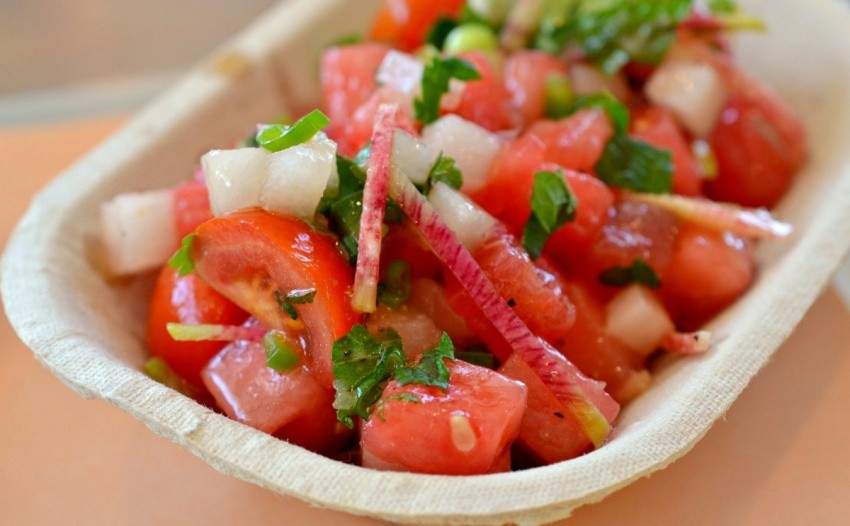 Her slightly sweet and tangy devilled eggs are a simple family recipe that people can't get enough of. Similar beauty in summer simplicity is Nicholson's cucumber salad: thin slices of cucumbers tossed in sour cream, plenty of fresh dill and onion. She adds extra little sparkles of creativity here and there with dishes like the watermelon salad that's lightly dressed and subtly elevated with crunchy watermelon rind, sweet cherry tomatoes and thin strips of watermelon radish. It's a perfectly refreshing embodiment of a sunny August day.
"It's comforting, the ingredients are fresh and, overall, it's just damn tasty food," the chef says happily about the food she's cooking. "The biggest compliment of all is to see people coming in a few times a week with their friends or families. You see that kind of thing and you know you're doing something great."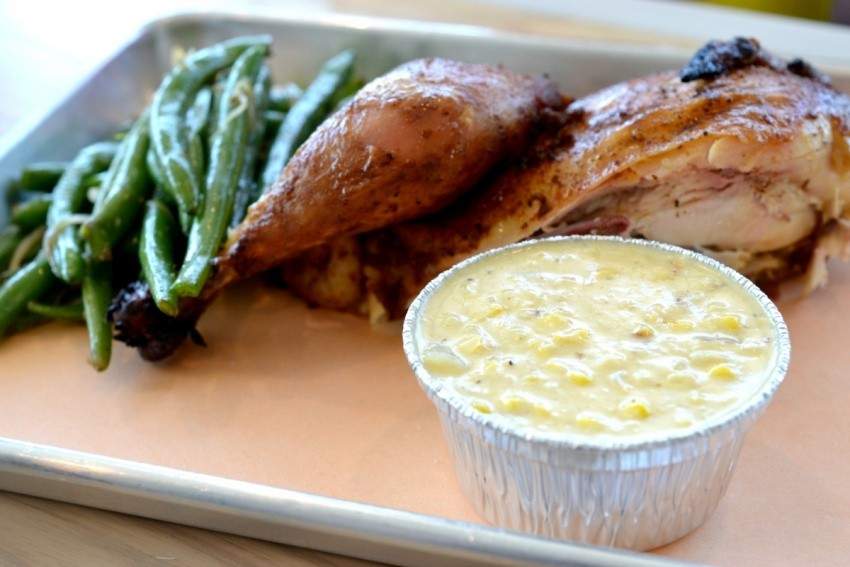 There are also plenty of desserts to be found here too, ones which perfectly compliment the from-scratch Southern-inspired fare. There's freshly baked pies filled with sweet Ontario fruit like cherries, peaches and apples; root beer and coke floats; and a glass case offering a spectrum of ice cream flavours from Kawartha Dairy Ice Cream, an 80 year old Ontario institution.
"When I was little girl, my uncle had a house in Bobcaygeon. When we'd visit, we'd always get to go for ice cream. You have to try it! It's the best in the world," says Nicholson, matter-of-factly, as she gets up and runs around the corner, still explaining convincingly. "It's made from real cream. The previous restaurant sold this ice cream, so it made perfect sense to stick with the tradition!"
Her hands may still be full with the ever-busy Butchie's, but looking into her crystal ball, the chef knows there are at least two more restaurant concepts in her future.
"This is a family-tree restaurant," explains Nicholson. "I've always wanted to open high-end Italian restaurant, because I love Italian cuisine and really love cooking it. It'll probably be named after my dad's good friend. Also, I still want to open a Ukrainian restaurant called Baba's somewhere in Prince Edward County. I think that area still has big potential."
Until then, I think I'll take some of that tender, smoked pork shoulder, a side of creamy, cool dill cucumber salad, a pile of crispy french fries and creamed corn. Oh, and a coke and mint chocolate chip ice cream float to wash it all down. Don't knock it 'till you try it.