Work-life balance is and has been a hot topic over the past several years. As a mental health professional especially, I believe that we all could benefit from learning to better balance various domains, from home to the workplace. Particularly in kitchens and restaurants, where they emphasize the importance of work much more than life, it raises the question of what work-life balance could look like.
I spoke with three chefs from different provinces; all three chefs shared the unanimous sentiment that work-life balance when you have a family and work in the restaurant industry is a lofty, perhaps even unattainable, ambition. Citing crazy hours, staffing concerns, and other logistics as contributing factors, they were largely hesitant to suggest that this could ever change all that drastically.
Massimo Piedimonte, executive chef at Montreal's Le Mousso, describes that in his kitchen, even 16-hour days are unheard of, with the norm averaging closer to 17 or 18 hours, and sometimes as much as 20. With two young kids, this means that he's regularly living on three to hours hours of sleep before getting up to have breakfast with his family, heading to work, and repeating the cycle. At present, the sustainability of this lifestyle isn't front and centre in his mind, but he says that he tries to focus on having more "beautiful, intimate moments."
Recalling poignant advice that he received from celebrated Québecois chef Normand Laprise, Piedimonte remembers being told when his son was a baby that, "You can't always be there. We do what we do, so you have to focus on quality over quantity."
For Piedimonte, taking this advice to heart means sharing meals with his family when he is home and trying to call them during dinner when he is at work. He also cites that working in a restaurant that is only open four days a week helps to facilitate having a longer "weekend." "For those three days, I'm a real person," he jokes.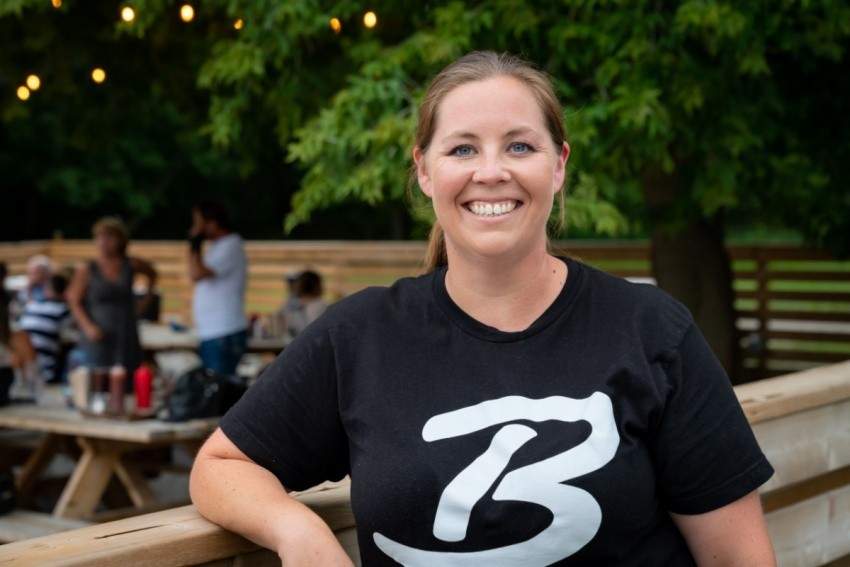 For Andrea Nicholson, chef-owner of Butchie's in Whitby, Ontario, the turning point in managing her work-life balance came when she opened her own business. "This industry doesn't allow for much time," she says, "If you've made it and become successful, that allows for that pleasure to go and spend time [on yourself]. If I was still a line cook, I wouldn't have that flexibility."
Not only does being in charge of the schedule help her take time for herself and her family, Nicholson also believes that with maturity came a change in her definition of success in the industry.
"I don't need validation from other culinary peers anymore," she admits, "When I was younger, I cooked because I wanted the press; that affirmation from bloggers, critics. I don't care about that crap anymore. I know that I have a good product. I don't need that personal gratification."
She also acknowledges that the accolades she did receive contributed less to her success than simply being consistent and putting in the hours. "I have a really young brigade and I make sure to emphasize that a really strong work ethic will get you a lot of places. Put your head down, do the work, and it gets noticed," Nicholson says.
Although Nicholson is better able to balance work and home life now, she admits that it didn't happen immediately, even when she was her own boss. "I went and bought a restaurant when my son was three years old. When we first opened, there was no life balance. I would call my husband, bawling my eyes out, because my son didn't get to see me," she recounts. Even today, she says that her "mom guilt" is always present, but that working in restaurants has a certain pull that she's learning to balance with her home life.
"I'll always be pulled back to the restaurant. I'm a lifer. It fills my soul and it's who I am," Nicholson says, adding that, "It's just that now I'm home way more and can actually tuck him in."
Winnipeg's Jenny Tyrrell, owner of Miss Brown's, is in a similar position to Nicholson, in that she co-owns her restaurants with her husband, Steve. She believes that making it a family business helps them to teach their kids why they have made the career choice in order to support their family. "It's important for me to have a family that I want, just as much as it's important for me to have restaurants," Tyrrell says.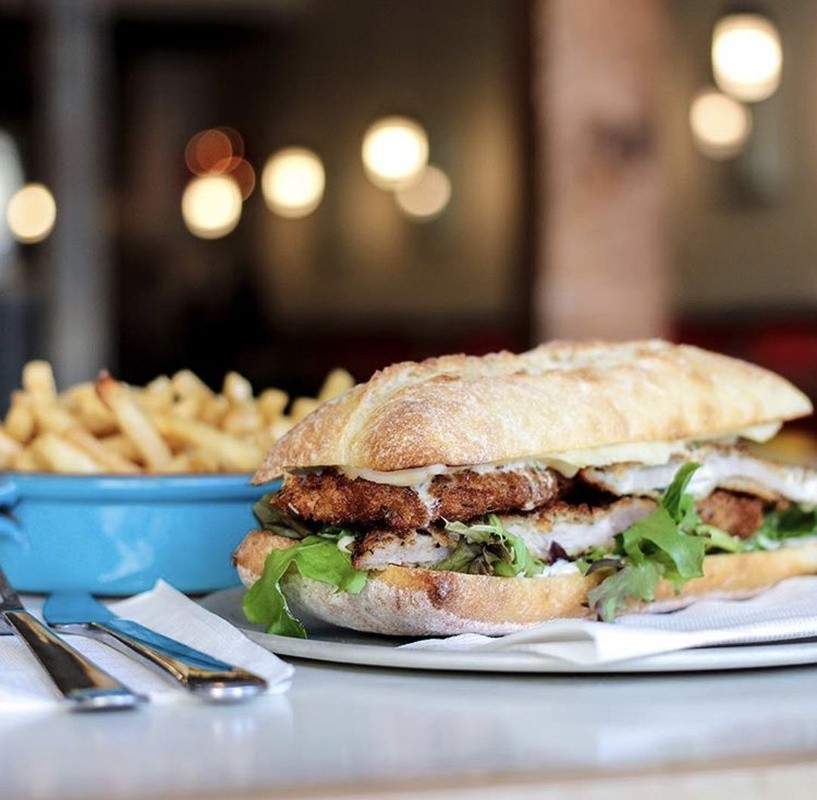 Given that their restaurants are such a huge part of their family's lives, Tyrrell admits that shutting off is easier said than done. "One key area that impacts the family, especially given that my husband and I are in the same field, is the stress that we bring home," says Tyrrell. "There's so much going on at all times; we have to sit back. The kids don't understand our workload, the stress, or that what we are doing is helping the family. That's a huge challenge."
But in Tyrrell's case, learning to balance work and home life has had a reciprocal effect on each domain. Just recently, Tyrrell recalls her daughter asking her, "Mommy, do you do an important job?" Reflecting on the question, she realized that being a mother has helped her to be a better boss.
"Being a restaurant owner, you aren't just serving food, you're an accountant, manager, psychologist, and probably five other things," Tyrrell describes. "Being a mother has helped me to manage my stuff better and have compassion for [my staff's] needs."
Nicholson echoes Tyrrell's sentiment, saying that, "Our team has become like our own little family. We want to make sure that they are safe and that they prosper in life."
Perhaps balancing restaurant work and family life in restaurants isn't about separating the two, but rather a changed concept that, when done conscientiously, helps improve the two and that restaurants are families in their own right.